Caine:
I started with the Demon smithy, decided that the colours worked fine. I have so many red armys i thought i needed something more… Purple!


I got about 10 IG painted now and im waiting to finnish my gigant before painting the 10IG with shields. Got 10 with glaves to that needs painting.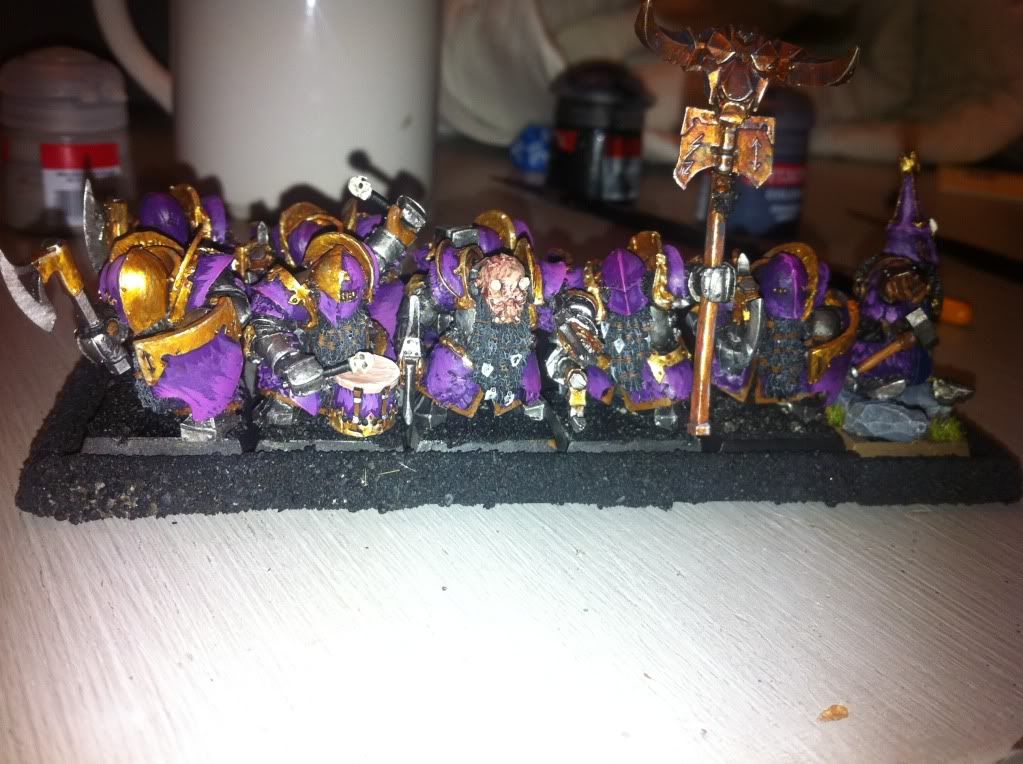 And its not done yet, but i love the skin on that gigant.