Glimpse the Void:
Sorry the picture isn't better, the lighting is poor today and my wife's got the good camera.  I'll try and replace this with some better photos asap.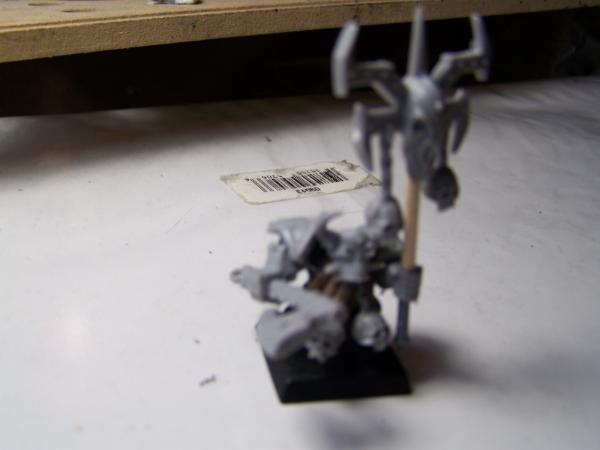 I cannibalized a BFSP warrior, Old school Chaos Warriors bits, and a Marauder Standard.  It's my first one and I appreciate any advice you guys may have.  I really liked making the beard, but see where I can do better next time. I used to much water, and the beard coils didn't want to stick to the model.  This caused them to move out of position as I layered additional pieces.   I gained a lot of confidence doing this, and am excited to go forward.  I have a WOC army, and am glad to have access to a ton of bits that I wont have to buy.  

On that subject, if any of you guys are looking for a specific bit or two from the warrior or marauder sets, shoot me a PM and I'll see what I can slide it your way.