Zanthrax:
Looking great - I dig the hobgoblins
Grimbold Blackhammer:
Hobbos looks good. And I like the weapon conversion!
quina2525:
Thanks guys!

Aha I cannot take credit for the greatweapons. Those are Grimstonefires conversion kits! I love em and I hope he sees them.
Topota:
great job!!! the unit with Greatweapons is cool; simple and very good! :hat off
Yodrin:
Looks great!!!

This message was automatically appended because it was too short.
Bloodbeard:
Good stuff! I really like the metal colour on the dawi zharr. I like that bronze look.

And the big lava bubles on the hellcannon - hell of a work enviroment.

What the hobgoblin made of? Part skaven right? Is it a green stuff hood?
Bassman:
Love the great weapon conversion and the unit filler.
quina2525:
Thanks, Bloodbeard the hobbo is a stormvermin body with the tail cut off and mantic goblin head and arms, no greenstuff - a simple kitbash. The hood was just part of the model, they don't all have hoods unfortunately.
Fuggit Khan:
A nice start you have here, keep with it and share more with us …and I'm always happy to see blogs with Hobgoblins in them
quina2525:
My choo choo train is done!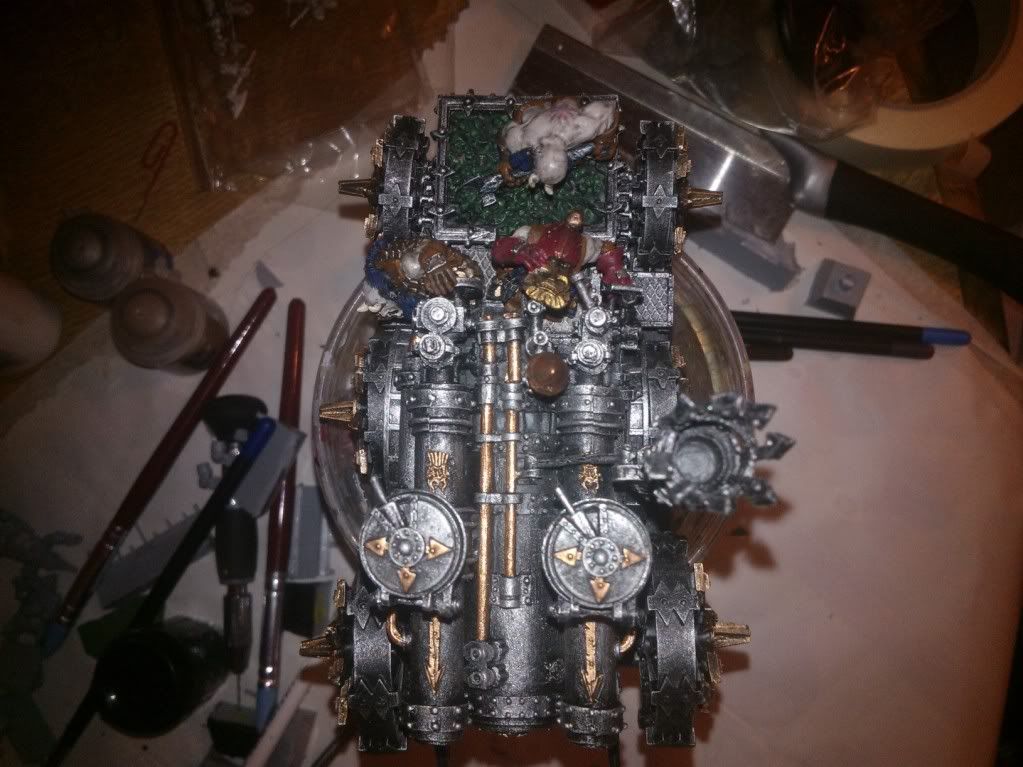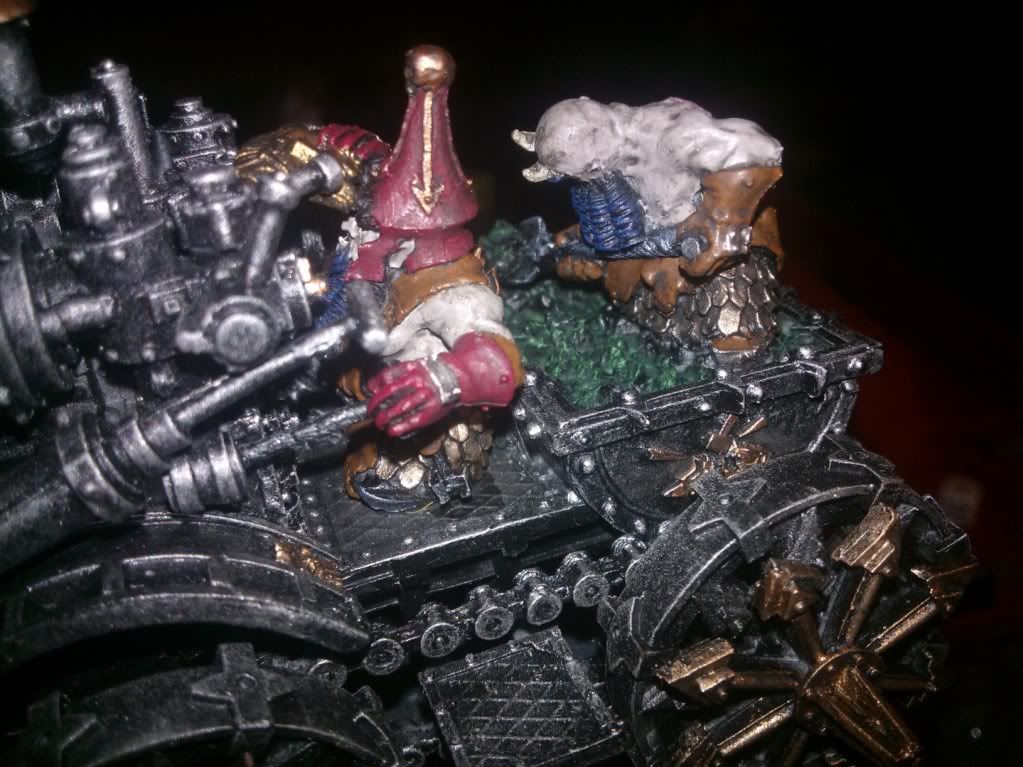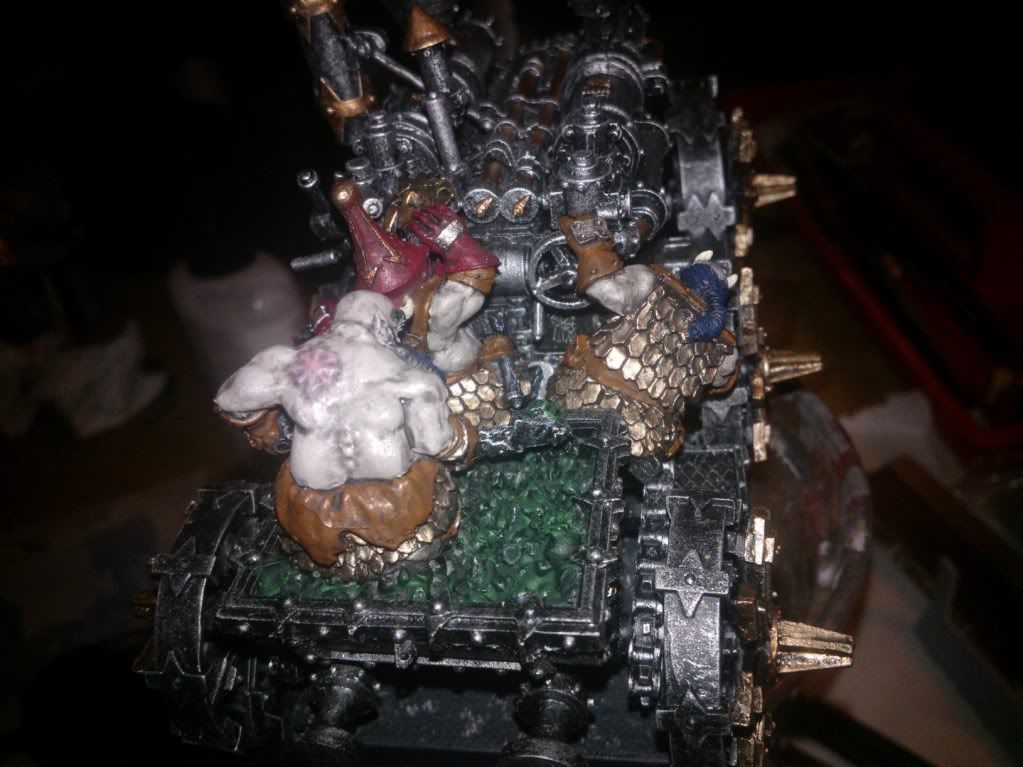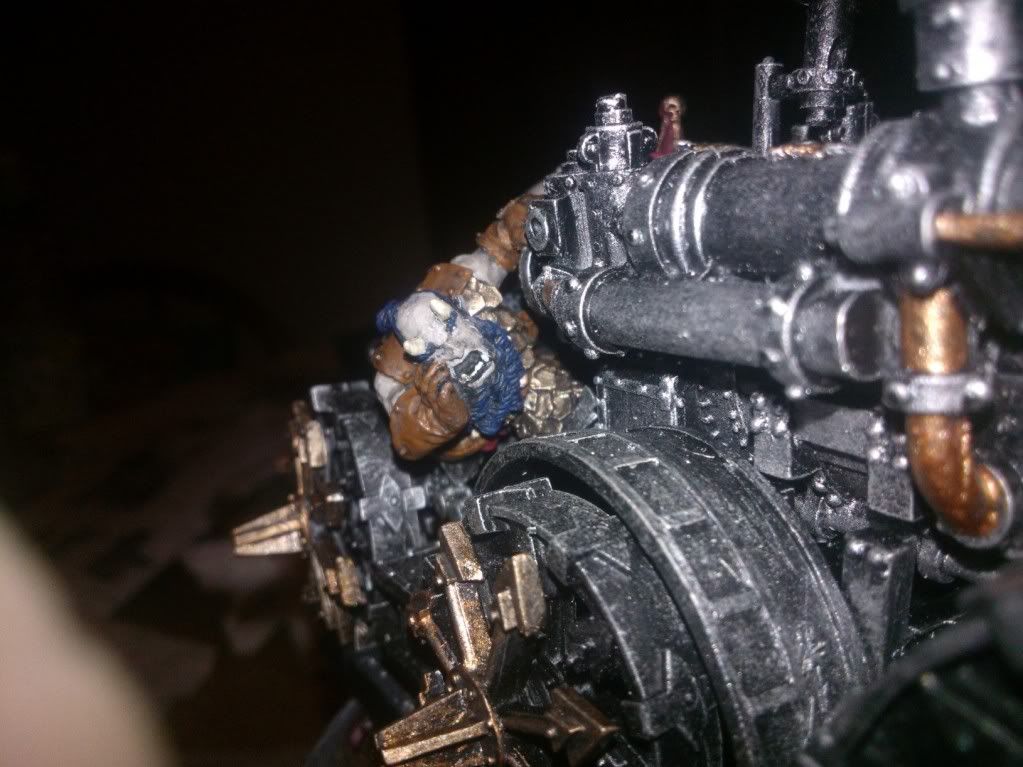 Now to finish off my Magma cannon and get building 59 more hobgoblins! Phew!
Yodrin:
Like your train, nice and clean. GL with the hobos;)
Xx9millxX:
Like the pale skin tone … And that teal Hellcannon is sick
quina2525:
Not updated in a while! Here is my 2nd hellcannon, im calling him stunty: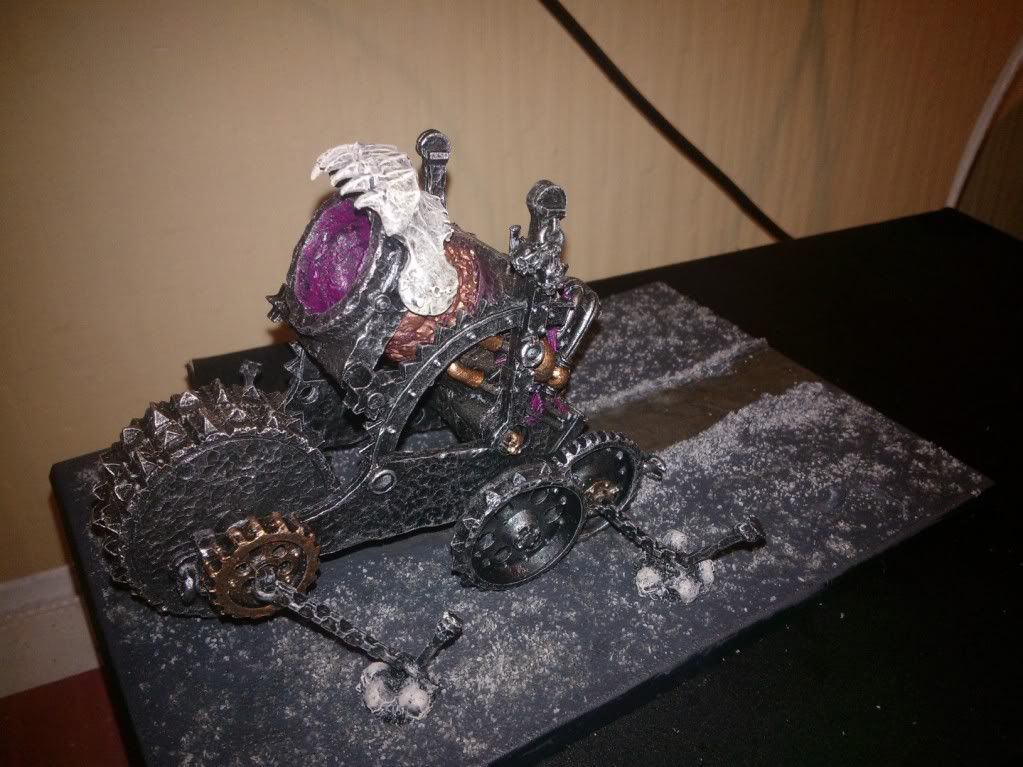 And my unit of hobgoblins are done!: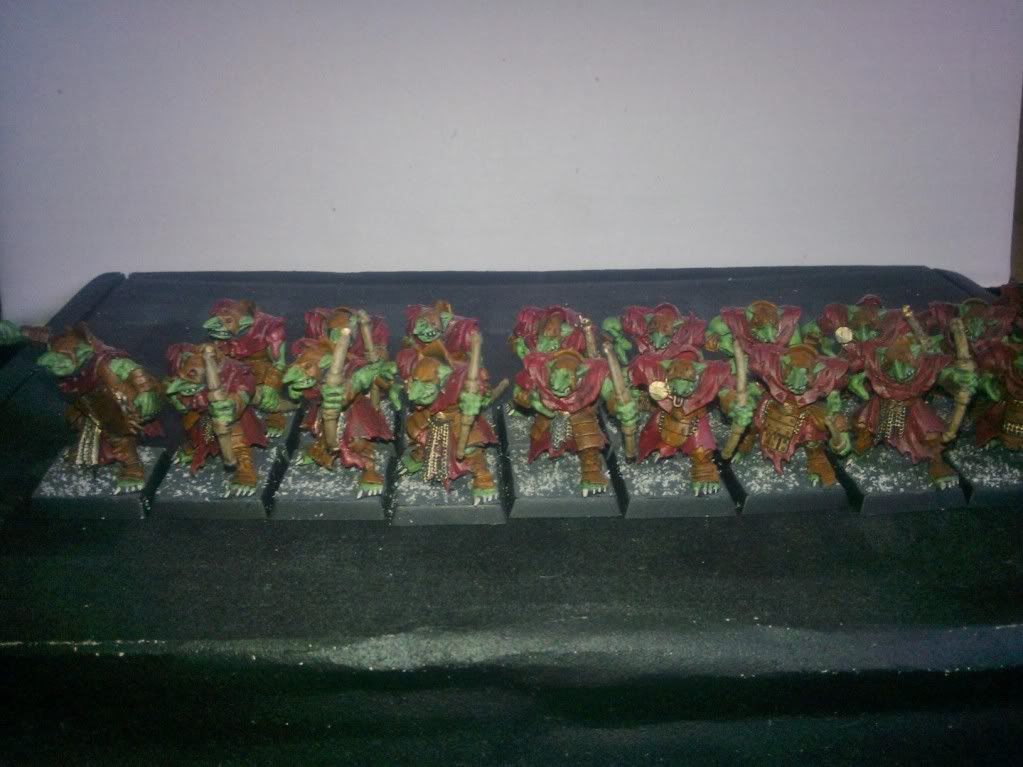 Got a tournament coming up next week, hence the surge in painting. A group shot will be coming next week with my completed khan, lord, 27 dwarfs magma cannon and deathshrieker rocket!
Admiral:
Stunty is a cool one! I've never seen a conversion like it before. Nice Hobgobbos, too.
Yodrin:
Your stunty looks great!!
Its cute actually
quina2525:
Thanks for the comments. Had a practice game today and smashed ogres 19-1. Stunty did great killing a unit of 12 ironguts and making an ironblaster run off the board. Fresh painting luck indeed!
Bloodbeard:
Nice little hellcannon. Only noticed the chains on my second look. It would look cool if they where broken and three crew members came running behind it. With a "not again!" Look on their faces.

What point system do you use?

Insane rampage Stunty was on. A lot of kills hw made. I have yet to experience my hellcannon perform in close combat. So I named him Kitty.