Dino:
I have some lizardmen models i'm starting to paint and want some opinions and some ideas for things I can't figure out.

Saurus Warrior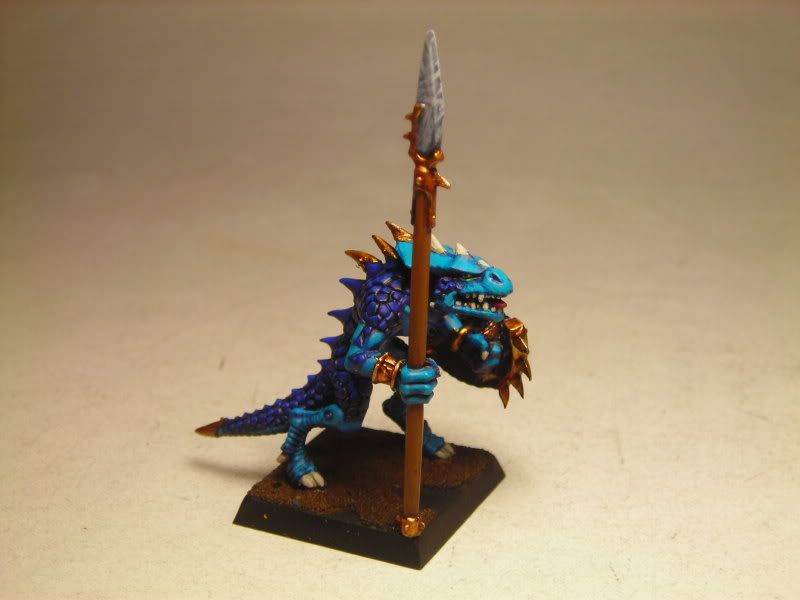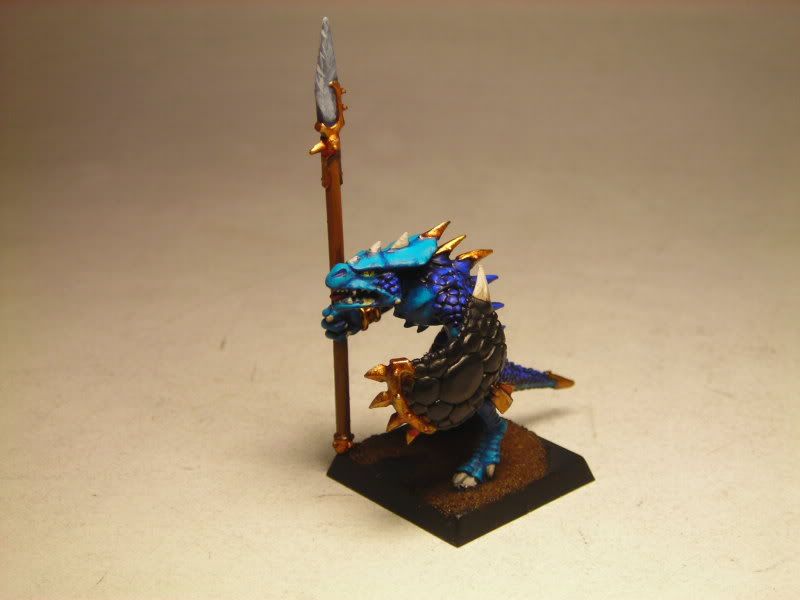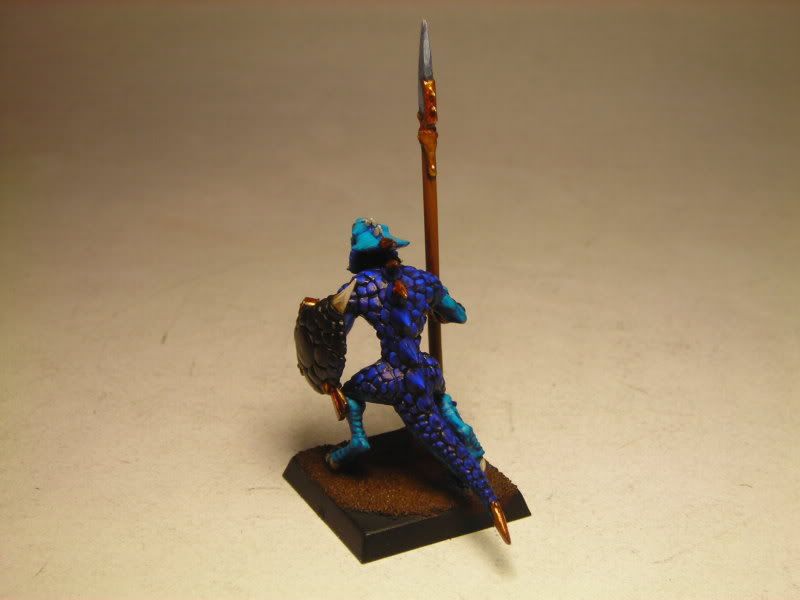 I like how this guy is turnning out. But I have no idea what to paint the sheild. Any suggestions here?

Skink Skirmishers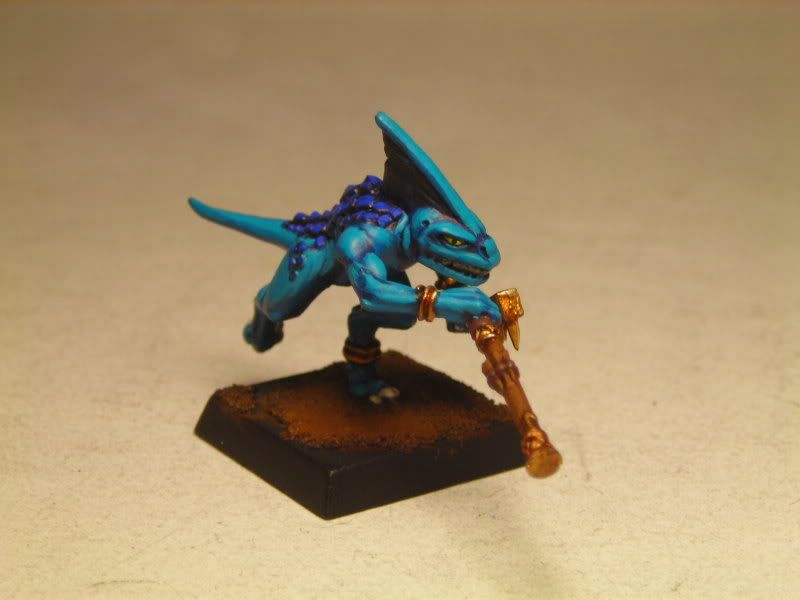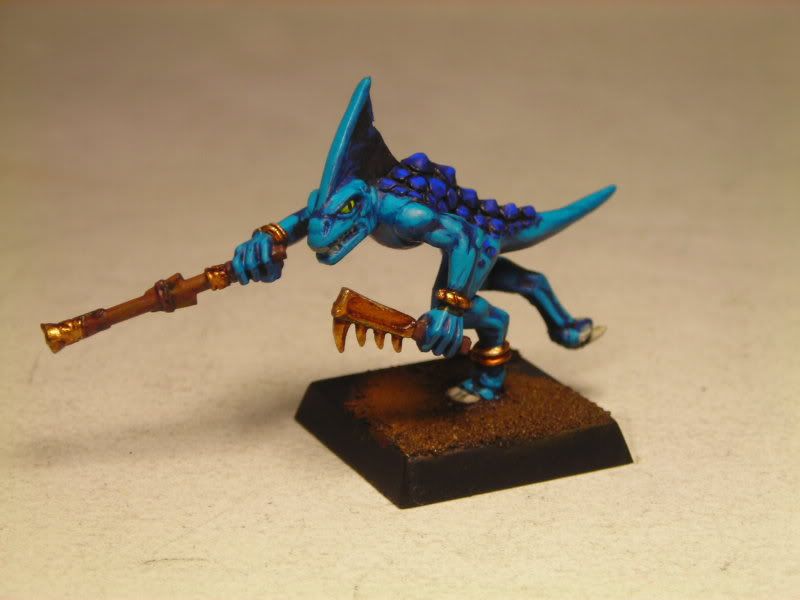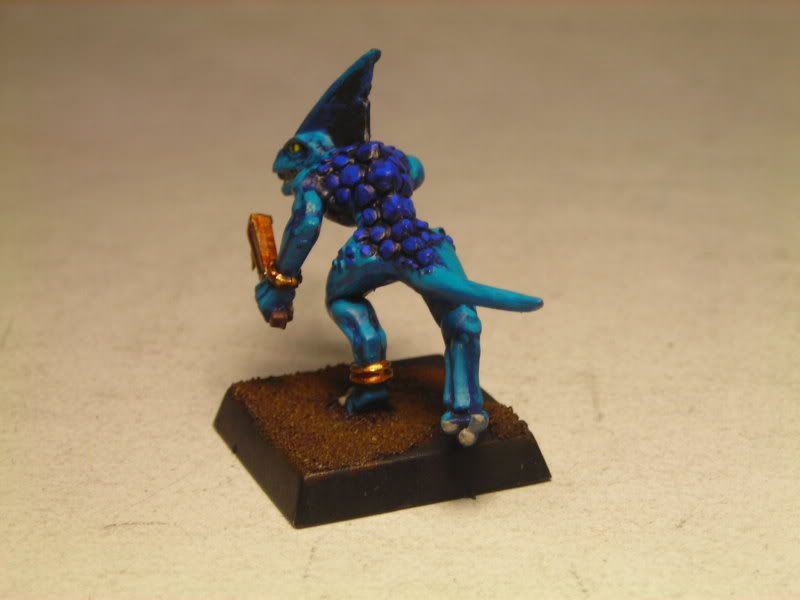 Again, like how it is turnning out. The problem i'm having here is the crest. Any suggestions?