Sojourn:
I would like all of you to meet the newest member of my family…

FLOWER!!!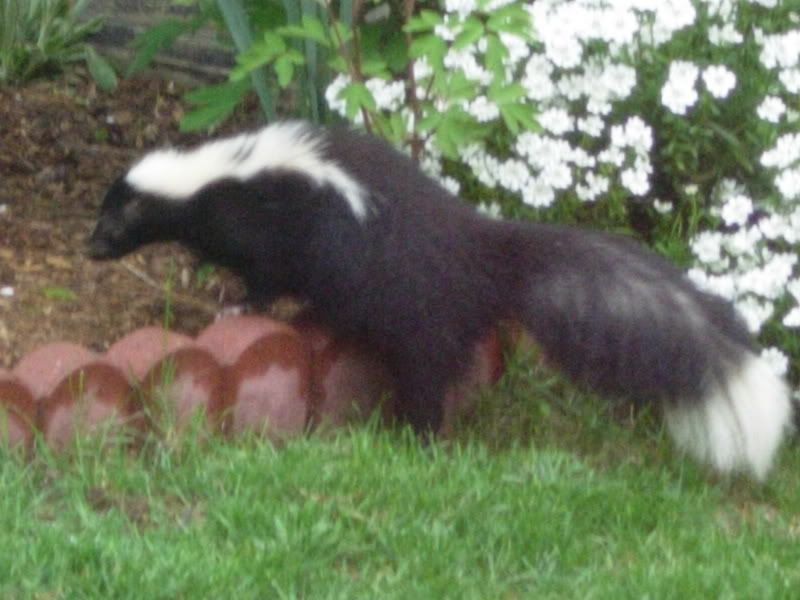 I think she's adorable… my father wants me to shoot her with my bow (I would never, btw)

has anyone else had a skunk in their backyard? she's digging a palace under our pool, and in my mom's garden (although I think my mom likes her too) but my dad wants her out, and of course, he's blocked off any exit FROM our yard.

Any advice on how to have her quietly leave without hurting her? I've heard you can shine a flashlight on the holes at night with a soft playing radio and she'll just get annoyed and leave.

So, yah, anything guys? thanks!