Zhatek The Weird:
Hello everyone :hat off

My newest ongoing project is a fimir beastmen army for the age of sigmar ruleset, on this blog I will slowly update my progress of collecting and painting these beautiful one-eyed creatures. To start of here are a few pictures of what i have painted so far. I am going to change the bases to round bases when they arive in the post. But for now they are on squares



I am a lazy painter, so I am fairly happy that they are pretty easy to paint up fast.

First up the first character of the army, my Fimir Noble.




I also have 10 Fimir Shearls that will be bossed around by my noble.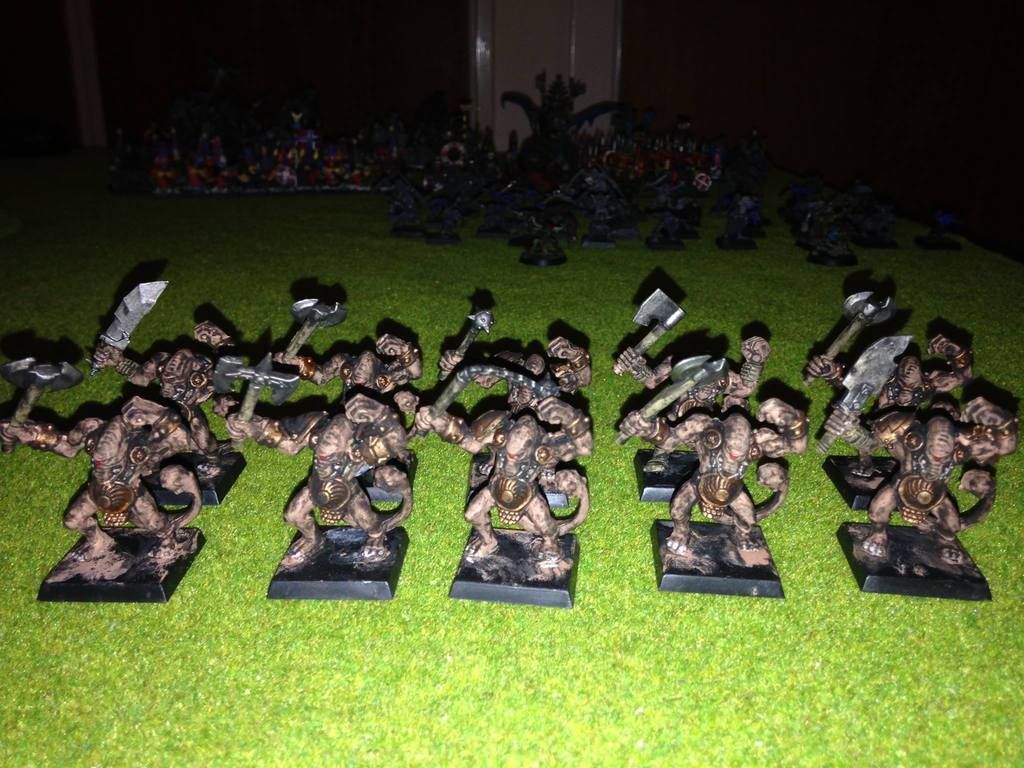 This is all I have to show for now, I need to get my hands on some of the Forge World Fimir Warriors. So that I can use them as minotaurs for the army.

Zhatek out for now.