Groznit Goregut:
Hello All,

I have finished a large Orc and Goblin army over the past two years. One thing that I love about it are all the crazy conversions and unit fillers. Some people use unit fillers to just reduce the number of models they need for a unit. Other times you can use unit fillers to add character to a unit. It can have the same number of models or even more than it takes up. I happen to like adding character.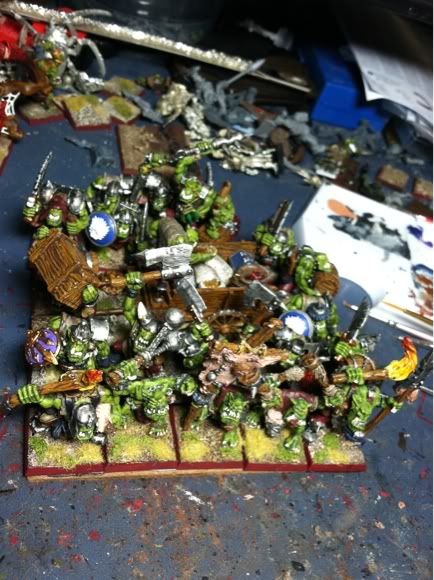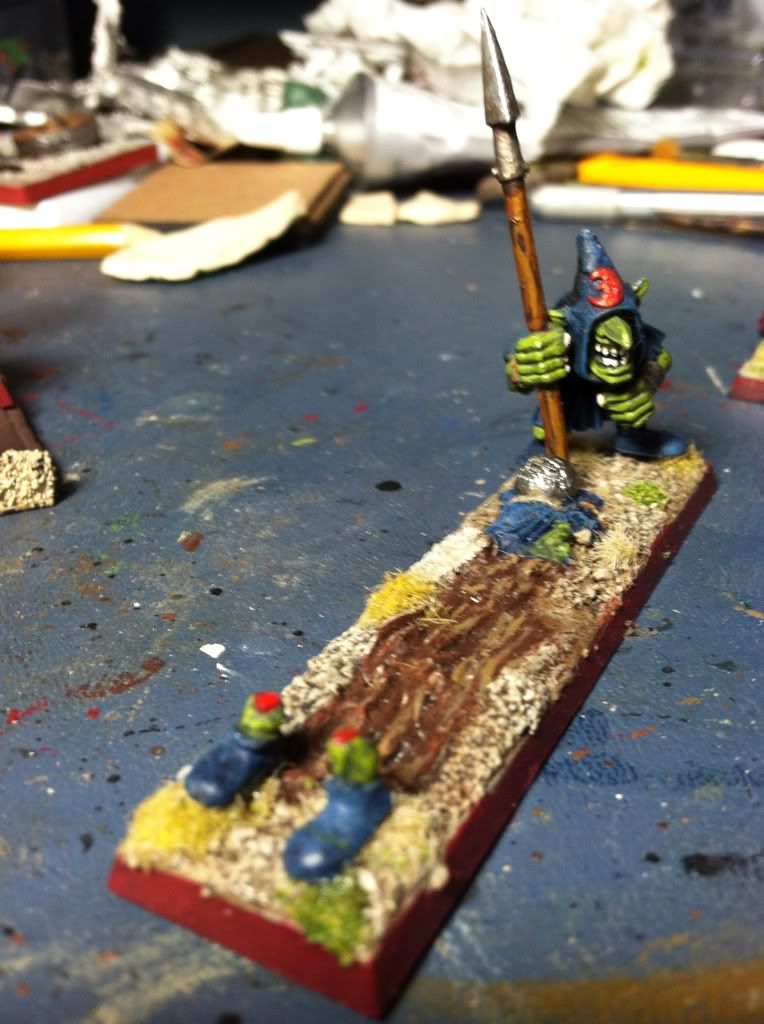 With that in mind, what can I do with Chaos Dwarfs?  I have some of the old big hats and soon some Mantic ones. I was thinking of going with the standard cork bases with lava. I have great ideas for a display base, but what about the units, themselves?  What can be a good filler?  I don't want to throw in a bull centaur or an Ogre slave. Maybe for hobgoblins, but not the CD's.

The only thing I can think of is some ruins, like a pillar or something and the CD around/on top of it. Put out some evil bits like ruined, metal weapons or lanterns on spikes. Maybe some chaos icons stickin out of the ground on poles?