PsychosisPC:
Been delayed a bit with my orc projects working on other things…mostly chaos related.  But I'm getting back at it. I've taken on a commission to build a bunch of orcs as I build my own orc army inbetween building Romans and Chaos and etc.  Slightly running the risk of burning myself out on the models, but diverse themes maybe will help out.  For my army I'll continue building the blorcs while building these orcs.

The following are the beginnings of the first of two Orc boy units on commission, they'll differ from my boys in that they will be beating up on Vampire count elements.  The first unit of boyz will be doing just that against zombies.  I planned to use the 40k Nobs in the front rank because they are the biggest and baddest and would be leading the units.  So off we go…

One of the Big 'Uns: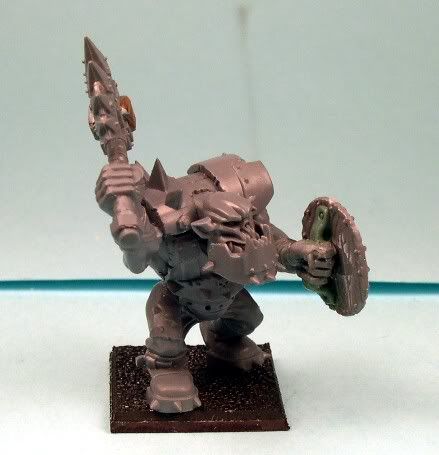 The bannerman and musician:




I think the 40k Ork Warbike faring makes for a neat manner piece.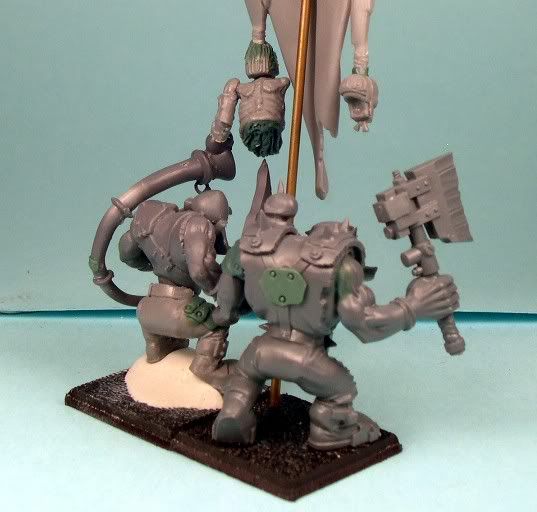 Ah the beginnings of the first problems in ranking…I'll fix that by assembling everything in various stages and also by raising in elevation some of the models to eliminate or limit conflicts.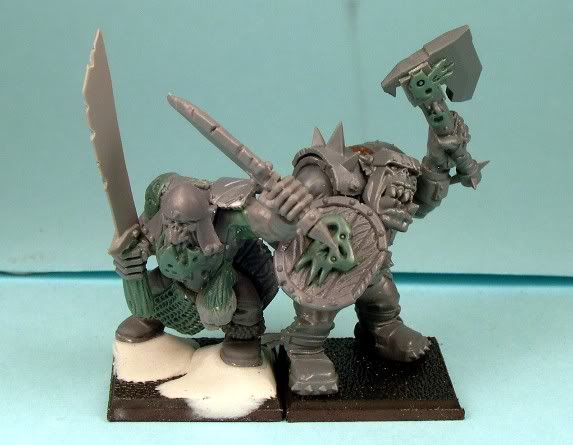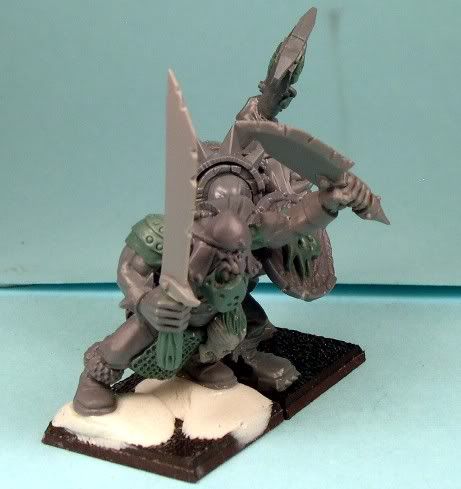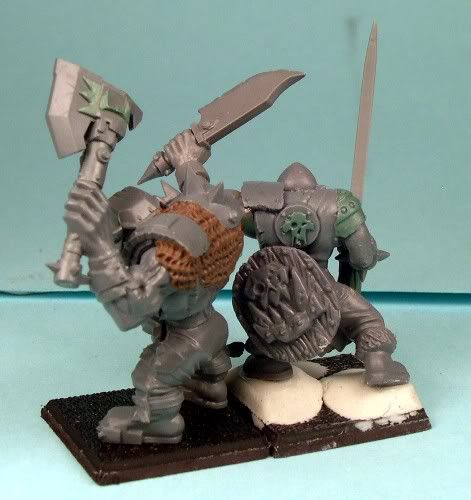 The ultimate goal with all of this, is not to repeat a single miniature.