cornixt:
This thread is for painted Magma Cannons.
ryanamandaanna: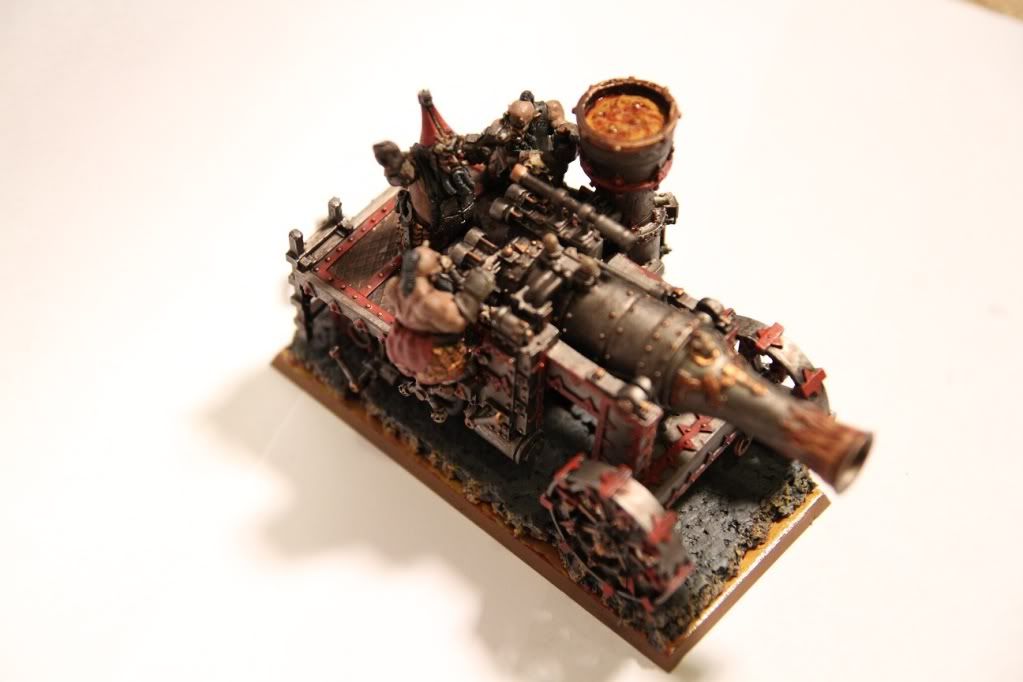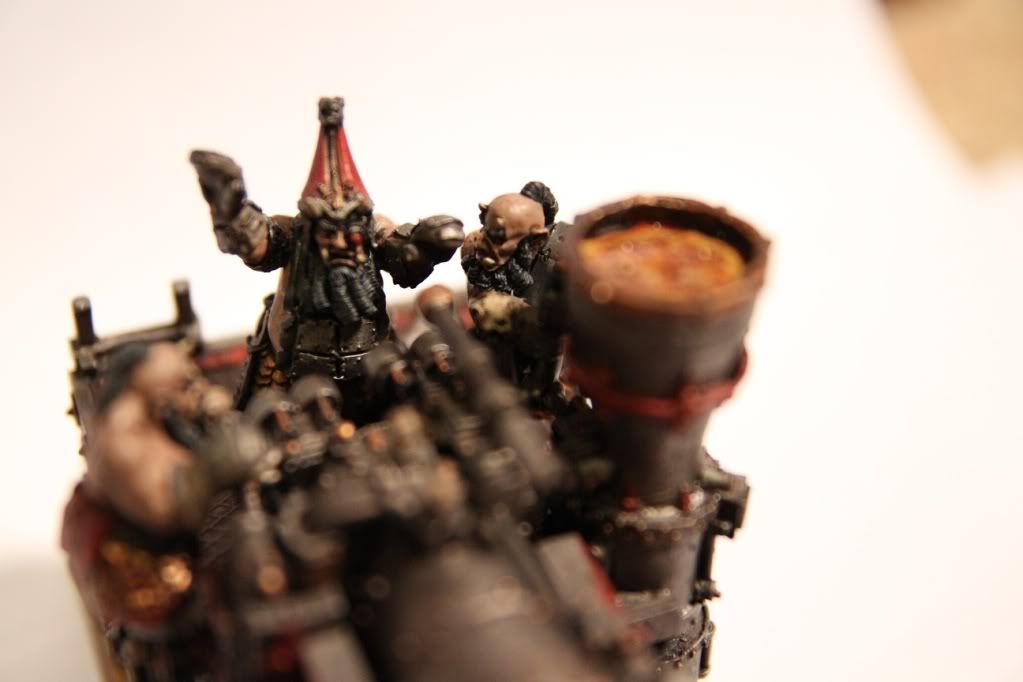 Vogon:
I thought I'd add mine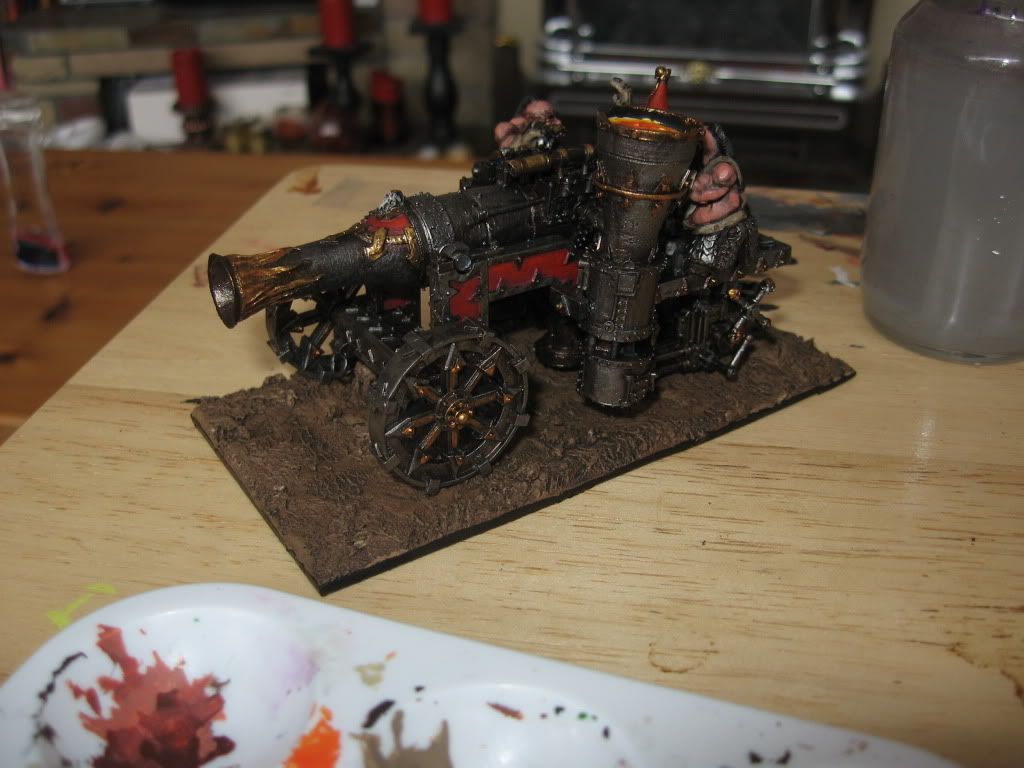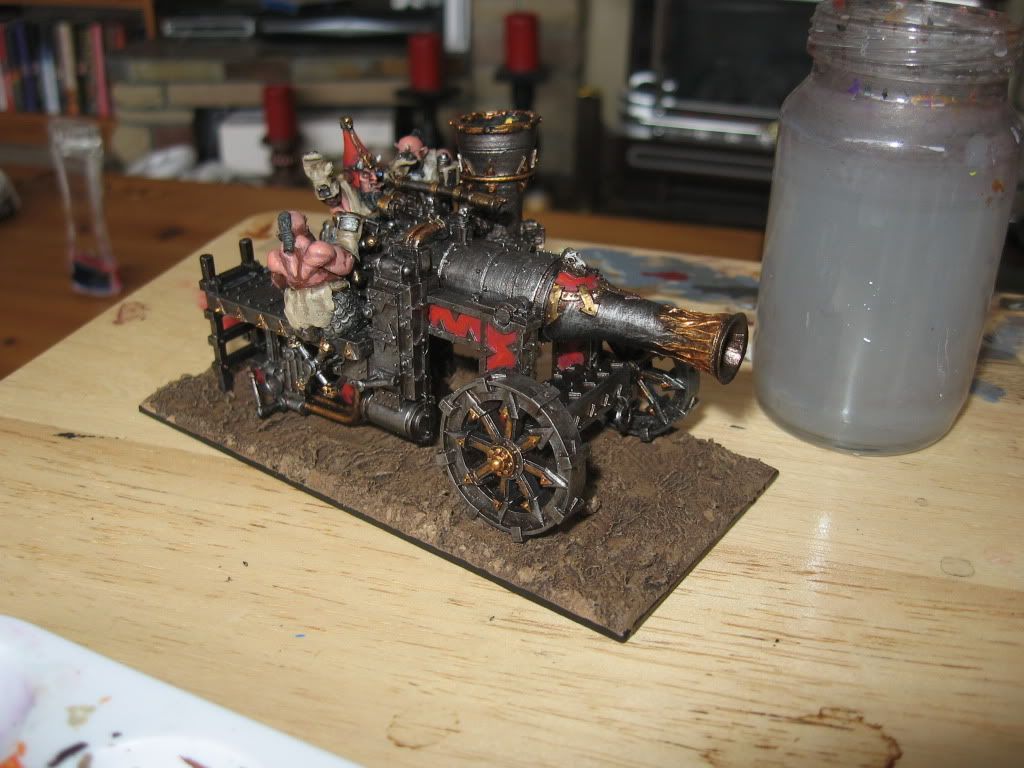 Cheers

Vogon
Rob and Roll:


Fore more info, check my painting log.
Dezmord:
Zanko:
This is my vision of a Chaos Dwarf Magma Cannon:




                        :hashut
evilskull52: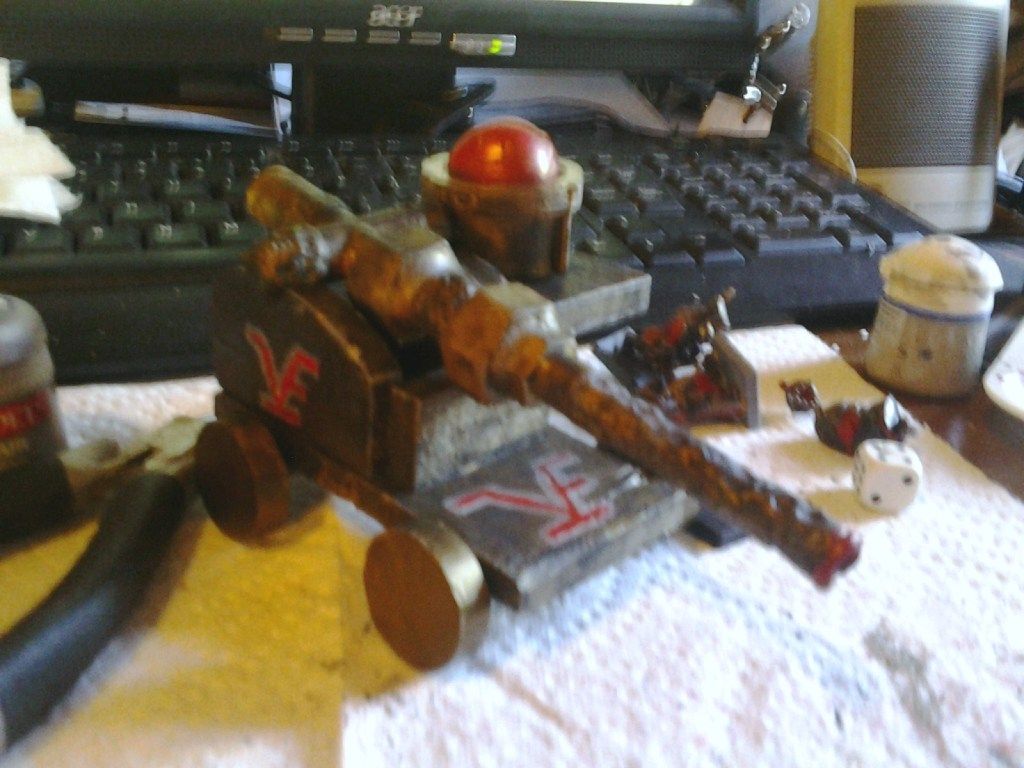 DAGabriel:
Painted for the BSL. It is a nice model:

Magma Cannon Mk II




And the Mk I version:


Zanthrax: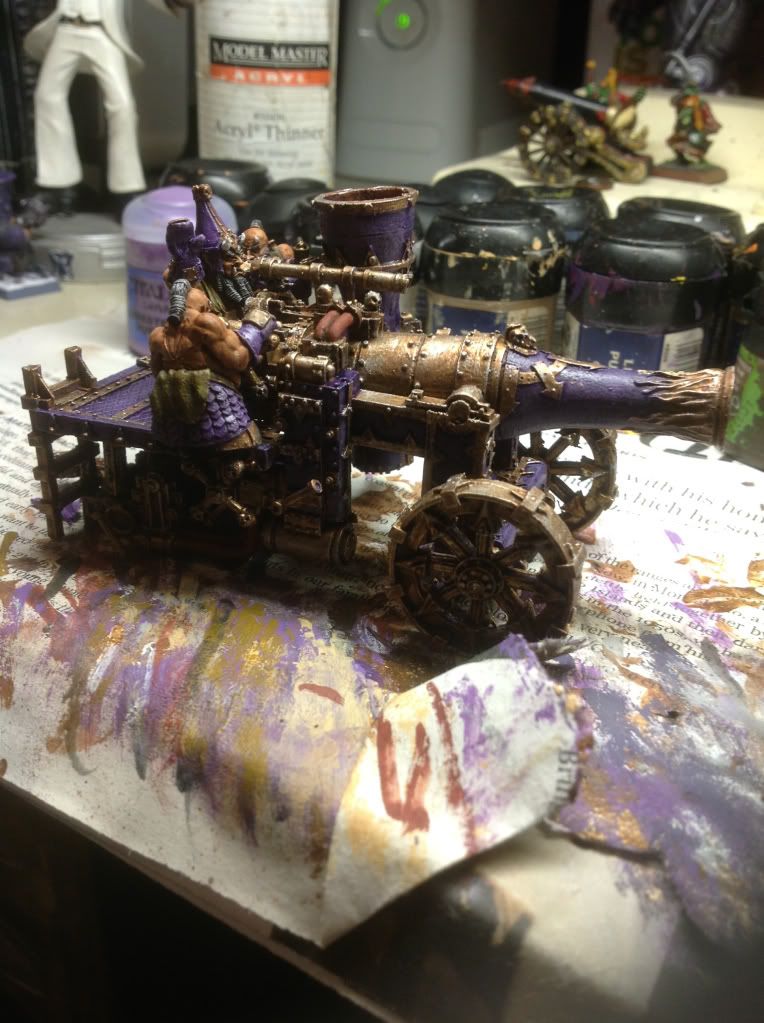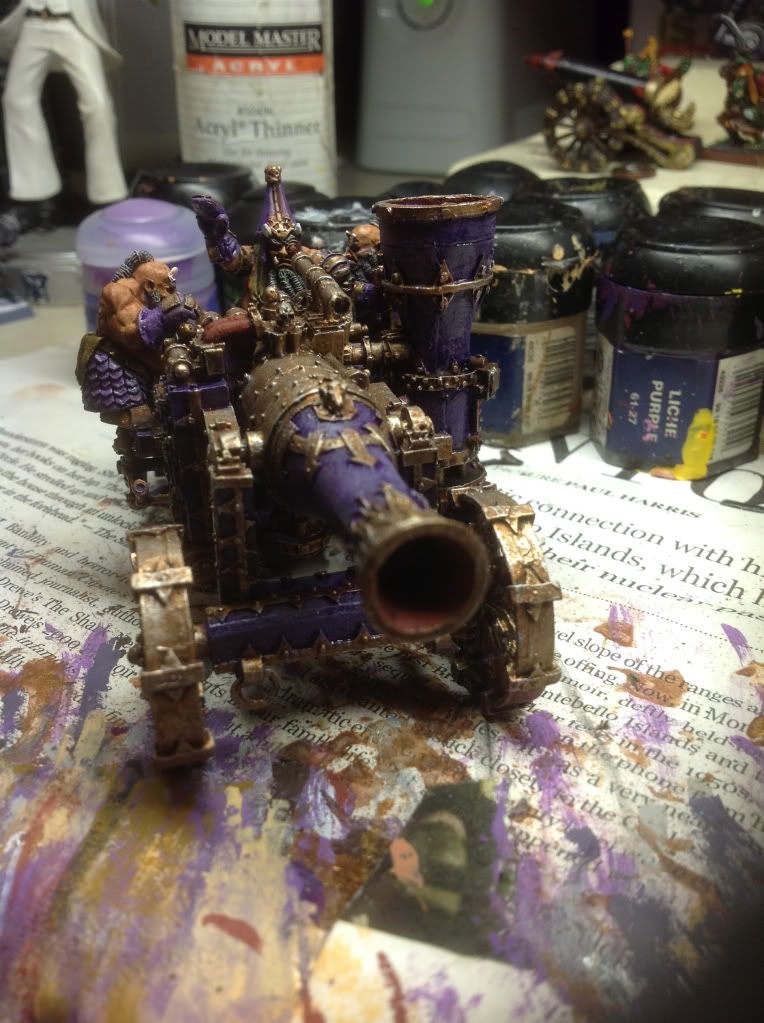 The Gib:
Here is the cannon I am using.  Made from the Ironblaster kit along with two bulls.  Also have two guys behind the cannon with whips and one leading the ogres.
Bolg:
Here is mine:




(and how I build it can be found herehttp://www.chaos-dwarfs.com/forum/showthread.php?tid=6760&page=20 (from post#384 onwards))
torn:
Pretty basic, this is the soul dark dwarf cannon, I use it as a magma cannon i think it works really well even with such a simple paint job. The soul dark kits are pretty good, and If you want all the moving parts work and you can built it with a spring so it actually fires! I glued mine all up for painting.


Nicodemus:
This section is for Magma Cannons and contains the merged contents of the old Magma Cannon gallery.
Fuggit Khan:
Chaos Dwarf Magma Cannon