WarplockMonkey:
Well folks 'tis been a while!

After many months of other races taking my attention, i have decided to return to chaos dwarves!

I tried to modernise the 'big hat' theme, combining it with the mask idea. I like to think that he is an apprentice fire sorceror,yet un-affected by the Curse of Stone, and with fire in his veins


Most of the model was sculpted whilsy listening to the Chaos Dwarf Podcast! Kudos to Xander, Hashut's Blessing and Wilmark, i thouroughly enjoyed it!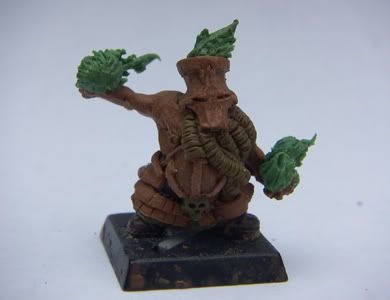 Sorry for the bad piccy-atures!

- Warplock

P.S: If anyone is intrested in buying him, i am open to suggestions, although i did enjoy sculptng this model, and would like to paint him, i need the moolah for Games Day



P.P.S: Anyone notice the nipple ring?