Willmark:
GO FOR THE EYES BOO!


Herby:
What might be the best videogame of all?

Definitely




for me.
Slavemaster Hod:
A year ago I would have put Civilization, but now, in my honest (not biased) opinion, this is the best game ever created, and it's only getting better.


Willmark:

What might be the best videogame of all?

Definitely

for me.


Herby
My co-equal number 1, love both.
Enjoysrandom:
Your video isn't working for me Willmark.

But I reckon

Best Platformer : Demons Crest - SNES




This game I had as a kid and is bloody near impossible to complete 100%. The game itself is rather easy and everything looks great, best pixel art in a 16 bit. Unlocking everything in the game is also rather easy with no puzzle being too hard or cryptic but the last boss that is unlocked once you complete the game with everything unlocked is a feat best left for the most hardcore of players.

If you want a great game to breeze through I would recommend it. It "saves" using the password systems of yesteryear so if you wanted a challenge start a game with everything unlocked and try the last boss… I think it takes 10 mins to beat the boss if you know what you are doing and are pretty skilled. Although I still can't do it every now and then, but normally throw in the towel after an hour or so at attempts (have to regrind money to get items you use, would recommend save slots, but don't use them during the boss fight… otherwise you might as well just watch someone else do it). In normal game play takes about 2-3 hours I think to complete the game when done in the correct order and is pretty easy. But its much better just to experience it and take longer to unlock it all and learn as you go. Highly recommended! 11/10
Herby:
What might be the best videogame of all?

Definitely
The Legend Of Zelda - A Link To The Past/SNES
for me.

Herby

My co-equal number 1, love both.


Willmark
:cheers
...
Best Platformer : Demons Crest - SNES
...

Enjoysrandom
YEAH! Demons Crest - SNES is awesome! :hat off
Skink:
Demon´s crest & Zelda = So many memories

. I played all of Firebrand´s adventures, and especially loved Gargoyle´s quest for Gameboy!!!

And I second Hod´s comment, I absolutely dig Warhammer Total War. The multiplayer is balanced. The campaign plays different not only between races but also between single lords. Creative Assembly gives a lot of support to the game. And things are getting better by the day
.

P.S: CA just announced Isabella Von Carnstein as a new Vampire Count lord. She will begin with 2 vampire assistants in southern Sylvania, with Vlad available from turn one. Both vampires will have increased stats if they play battles supporting each other. How cool is that???
Herby:
Demon´s crest & Zelda = So many memories :) . I played all of Firebrand´s adventures, and especially loved Gargoyle´s quest for Gameboy!!!
...

Skink
Yes. :) Firebrand is the man!...er...demon! Gargoyle's Quest for Gameboy, good game but what a hard nut to crack. I never understood why he's green on the game box because he's red.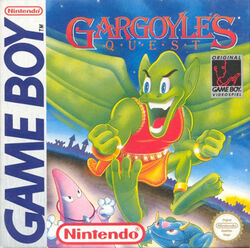 Fuggit Khan:
Well, way back in 1972 my most favorite video game was Pong.

But times have changed since then
But this is up there with them : The Elder Scrolls III: Morrowind Soundtrack (Full) - YouTube

And it has to be Morrowind, i care not for the sequels!

Forgefire
Yes!
Morrowind is still my all time
#1
favorite. Very closely followed by Mount and Blade Warband.
:hashut
Forgefire:
Mount and Blade! Yes a real gem that one. Im really looking forward to Bannerlords release!
Malorndk:
Thanks for making me feel young ye old bastard <3

Personal favorits:

Sonic the Hedgehod 2 (Genesis ed)

Baldurs Gate 1

Heroes of Might and Magic 2

Final Fantasy 9
Admiral:
I can only answer it from the narrow field of games I've played:




Starcraft I & II. Though not up to the original's atmosphere with music and looks, the second instalment is still very good and fun, and plays better. Nr. 2 would have topped 1 had the custom games community not been killed off at launch by faulty decisions. The fantastic thing about SCI was that it was a thousand games within one game, all played with the same great atmospherics, because of the myriad custom maps around. Blizzard make the best games overall, although not always as polished nowadays as during the late 90s. Hearthstone gets a mention for fun and for recapturing the Warcraft strategy games' impression of the fantasy world.




Rome: Total War. Riddled with gameplay oddities and historical inaccuracies when viewed closely (check out Europa Barbarorum for an even more immersive take on it), it's still great and worth revisiting after many years. The multiple competing Roman factions do not mirror the Roman republic realistically, but it is the perfect tool to build up for an epic civil war late in the game. Medieval II: Total War gets a mention, too, because of the mods. I wouldn't be surprised if Total Warhammer gets to the top of the list, but I haven't tried it yet.




The Civilization series gets a mention. Not perfect, but always fun to revisit once in a long while, nowadays it's possible to play with friends, too. Age of Empires I and II gets a borderline mention as well, as do Panzer General I & II and to a lesser extent Caesar III.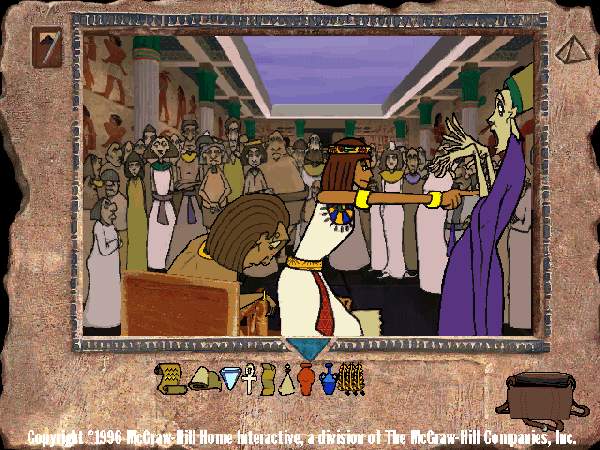 Pyramid: Challenge of the Pharaoh's Dream is on the top list without a doubt. A point-clicker game with neat enough atmospherics, and ingenious take on playing out history centred around the strong theme of building a pyramid, including feeding the workers, playing senet, palace intrigues and mummification. This game must be re-released available for newer computers. Its educational value is high and though singleplayer is still a great family experience.




Paradox Interactive's predecessor's Svea Rike (evolved into Europa Universalis) gets a mention in something of the same genre.

Minecraft and Ace of Spades are quiet neat in the building and digging genre, the latter with guns.
ashur:
SUPER MARIO 3

END OF STORY
Enjoysrandom:
Super Mario on SNES is great ties with Yoshi Island on SNES for me as the stand out from the franchise.

Also Sonic the Hedgehog 2 on MD/Genesis is my favorite from the series and to finish the great platformers of there day would have to include Donkey Kong Country 2 on SNES, best in the series.

Some other games that might not be as loved like River City Ransom on NES its great, Shadowgate on NES has great music, Its great for its type of game but most probably wont like it. Battletoads in Battlemaniacs on SNES has a great first and second stage but gets really really hard on the third, really only fun for the first few stages with a friend but recommended. Teenage Mutant Ninja Turtles Turtles in Time is a great game also on SNES, perfect for multiplayer!

And although I am a bit of a SNES fanboy there are plenty of great games on Mega Drive/Genesis, Slaughterhouse is a great series and all of them have good and bad points, all fun to play. Comix Zone is another and the Golden Axe franchise on either MD/Gens or arcade is also a great game.

Most of these games are pretty easy to come by if you know where to look and they are a great waste of time!

I would recommend Admiral that you try Dungeon Keeper 2 as its a great RTS game with a twist and seems to be similar to other games you have played… although its not endorsed by the history channel.
cornixt:
The games I loved the most:

Gauntlet

Super Mario World

Legend of Zelda

Half-Life
Neil:
I've spent a lot of time playing classics like Panzer General/Allied General/Fantasy General, also any of the Heroes of Might and Magic Series and Neverwind Nights. More recently I've spent (am still spending!!) a lot of time playing Wesnoth. It's a really good turn based strategy (hex based) and it's free. Check it out here, just don't blame me if you become addicted.

https://www.wesnoth.org/
Xander:
Super Mario World.


Willmark:
Pharaoh was another great one:

"One day you will rule Egypt my son."