BeeZharr:
Been busy finishing off painting the small unit of Hobgoblins with Spears. It's only ten strong, but in time I hope to add another ten to this unit and another unit of ten archers.




I was stuck with what to do with the banner. I was thinking of copying the old Hobgoblin banners, but I want all the army standards to be a simple symbol on a plain black background. The aesthetic I want for my army is to make it look like an updated version of the old Big Hat armies, so the flags will contain elements of that style.

I used a Goblin box and a Stormvermin box which allows me to make 20 Hobgoblins, but there were loads of Goblin bits left over. I figured with a bit of creative use of my bits box and the purchase of a Chaos Hounds box, I could make use of them. Here's the WIP of some Hobgoblin Wolf Riders.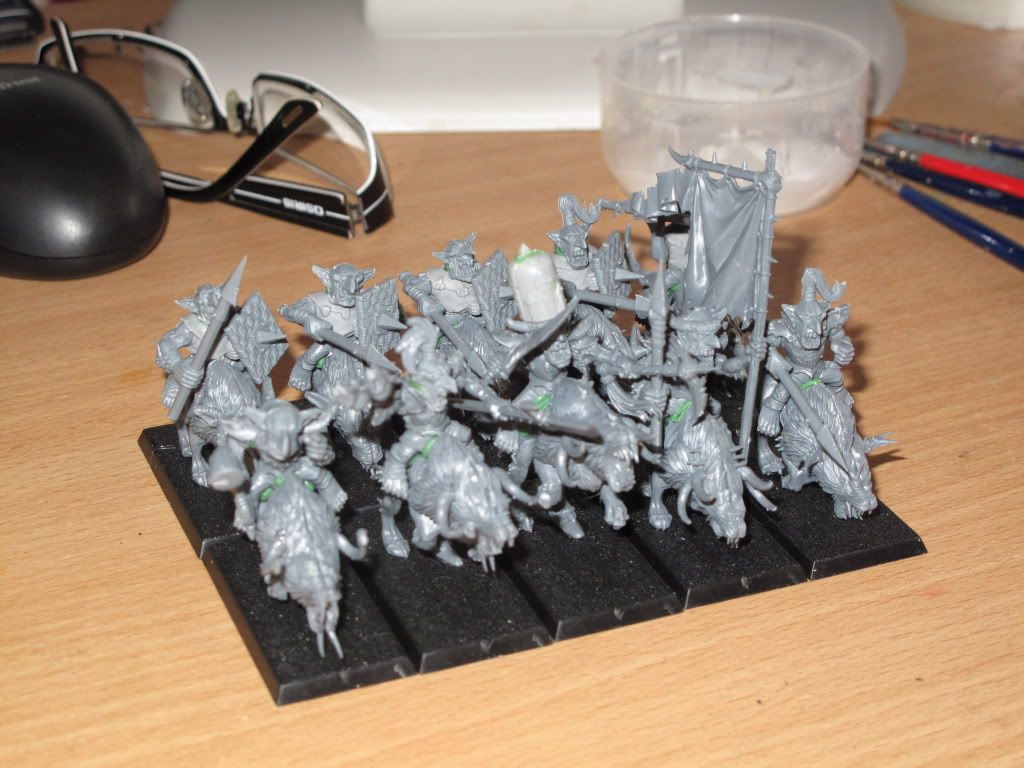 They needed a fair amount of green stuff to make them fit right, but I'm quite pleased with them. They contain bits from the Chaos Hounds, Goblin, Stormvermin, Brettonian Knights, Dark Elf Cold One Knights and Chaos Marauder kits (and probably some more). I have enough bits to make two units of five Wolf Rider archers, I just need more hounds and green stuff.