wallacer:
Update 19/6/2012

Well, I finally got round to playing with my 10,000 point list (this one: https://discourse.chaos-dwarfs.com/t/5499).

The highlights were my flying Circus (the 2 Lamassus, 2 Tauruses and their riders) wiping out almost an entire horde of Marauders in one turn (36 models) and the Infernal Guard with Fireglaives successfully defending a building in the centre of the table for the entire game.

The result was a minor victory for the Chaos Dwarfs.

Piccies: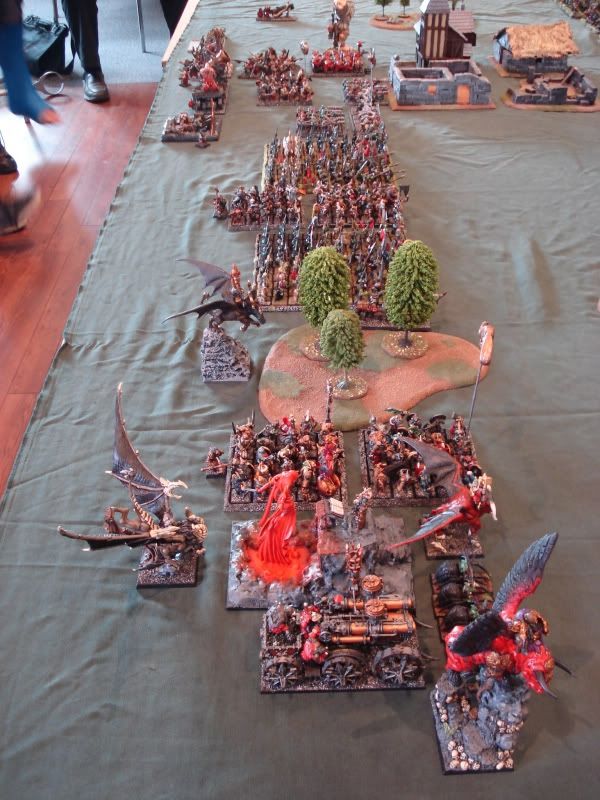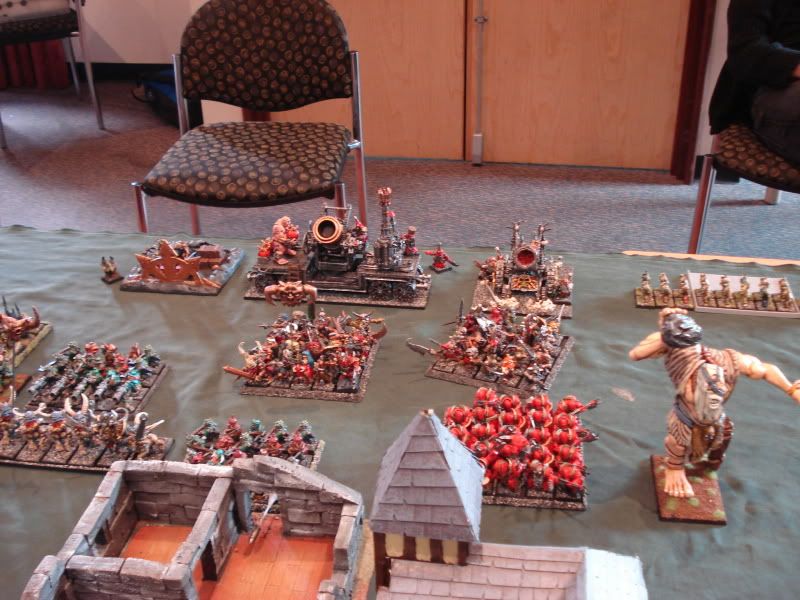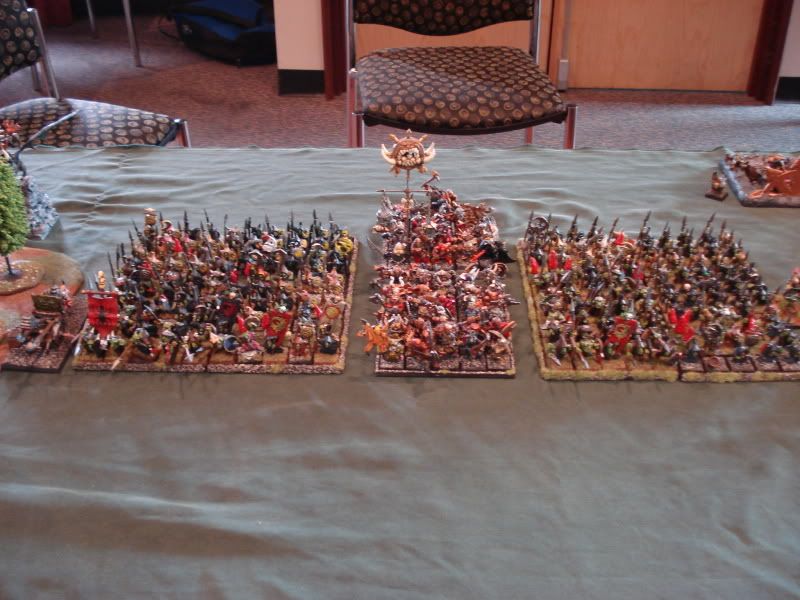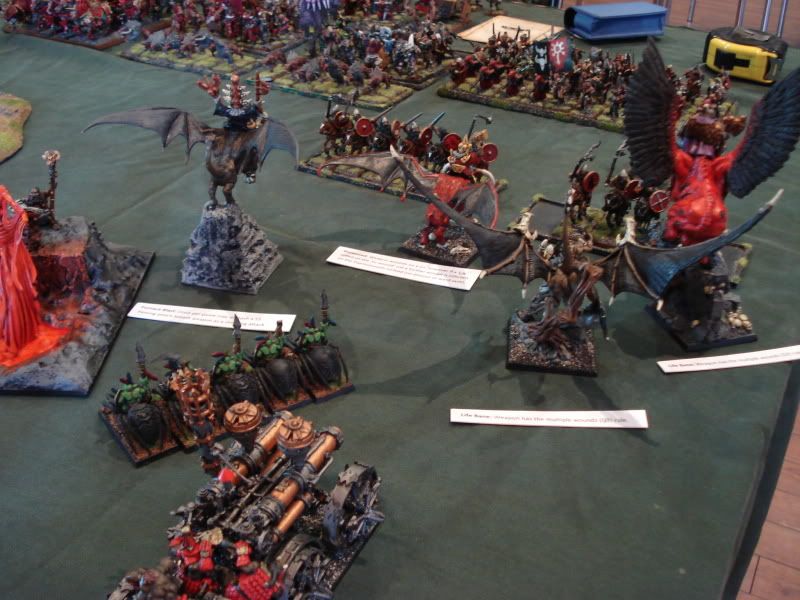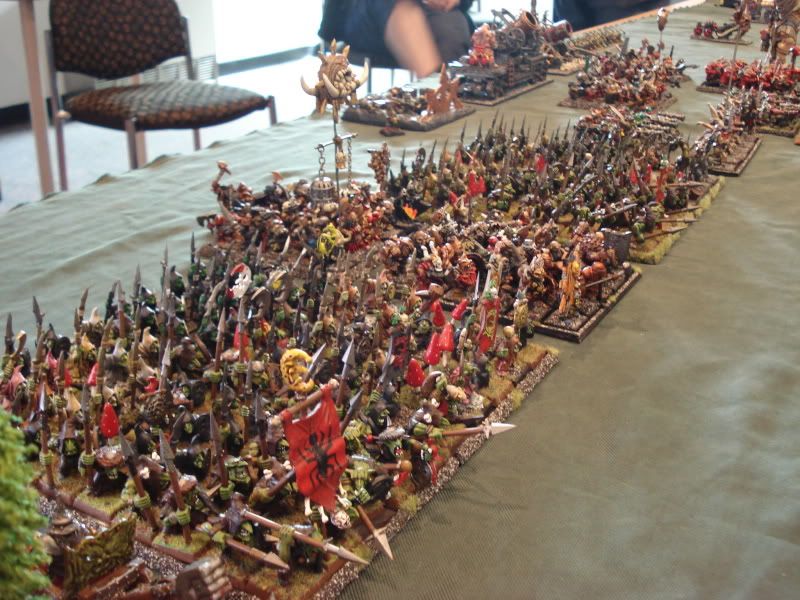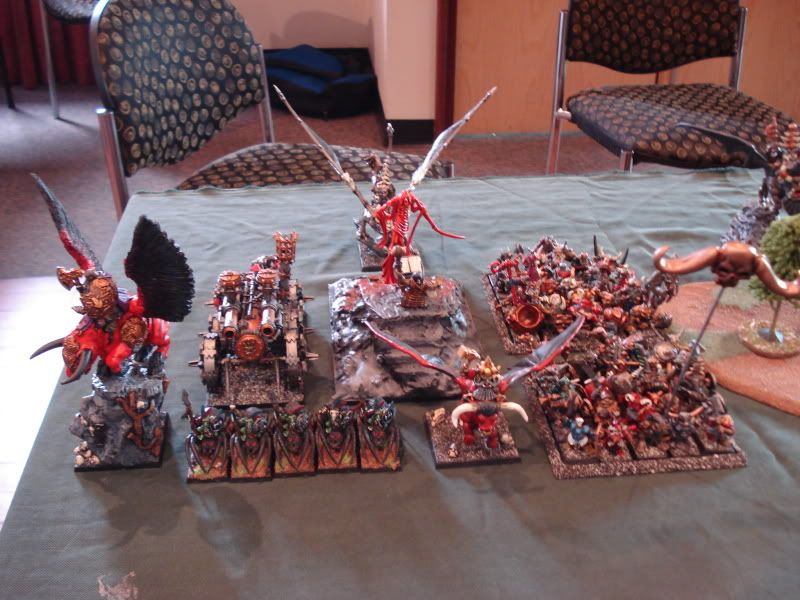 And for those who are curious, my hated enemy (combined Orcs & Goblins/Warriors of Chaos):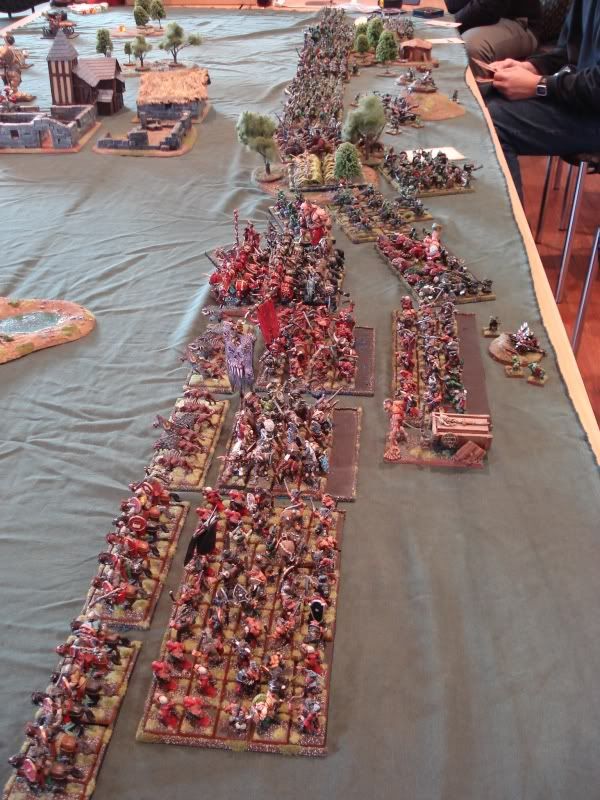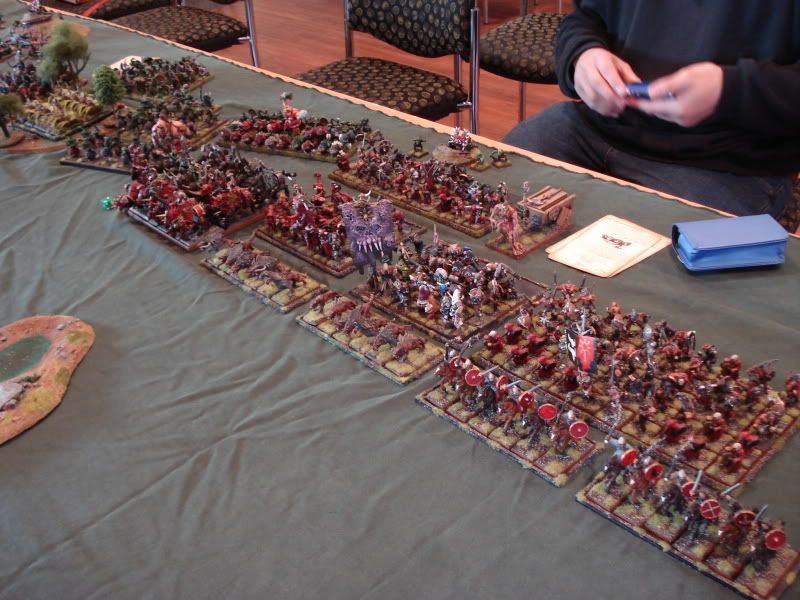 Original post continues below

Well, I finally got round to taking some photos of my stunties. The Sorceror on the Lammasu and one of the warrior units aren't there, but everything else can be seen in the piccies: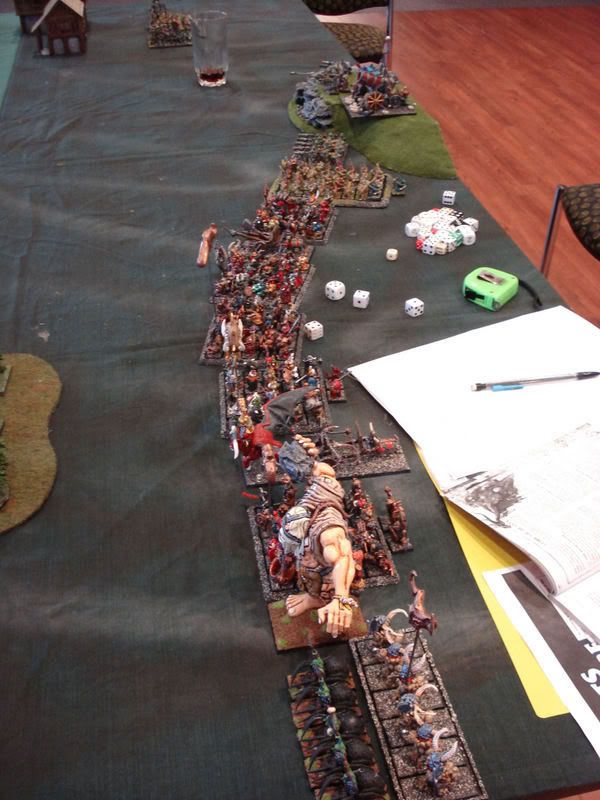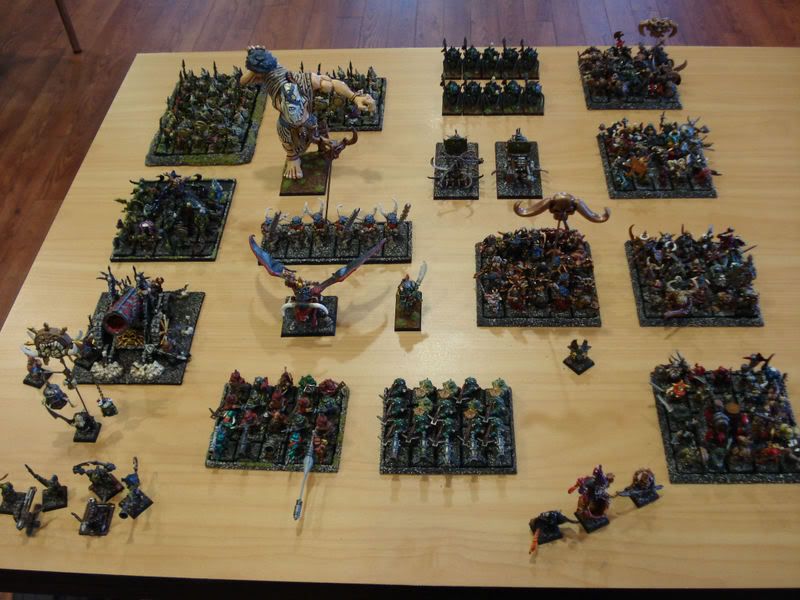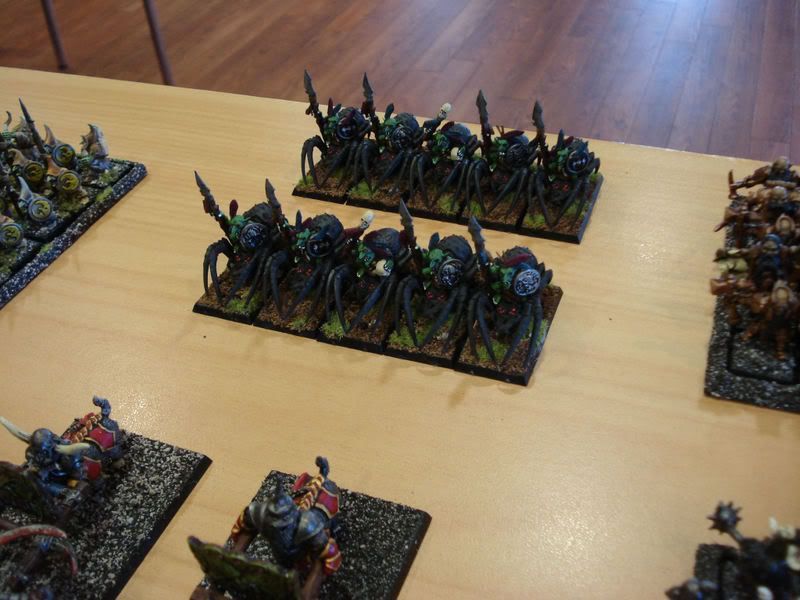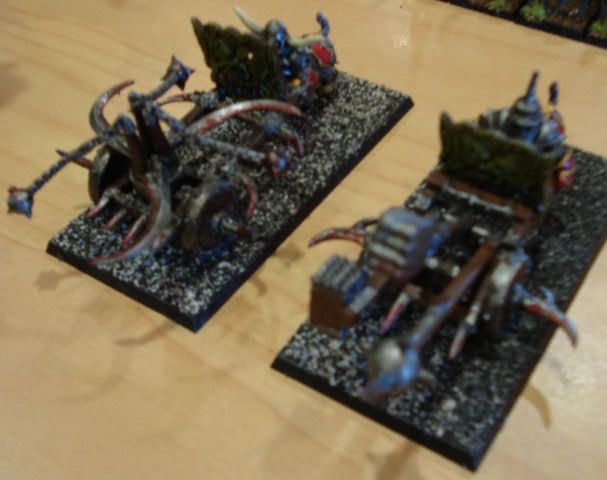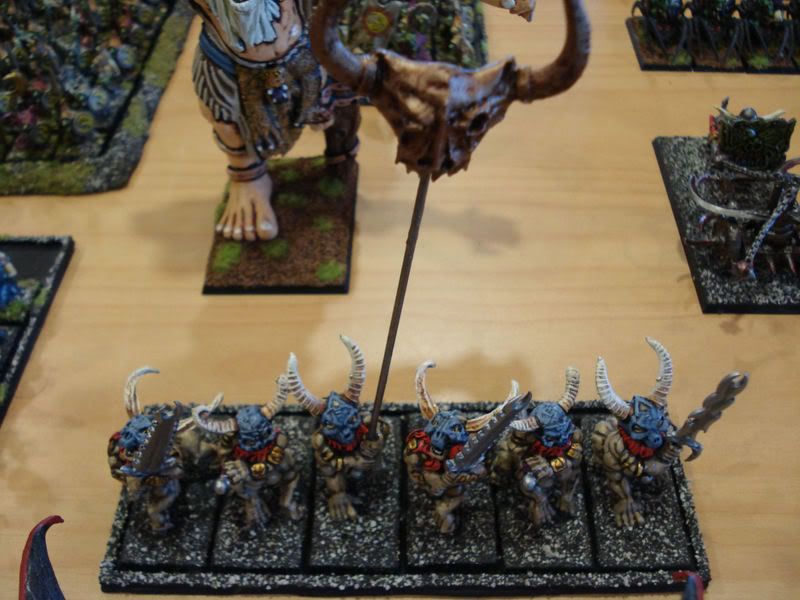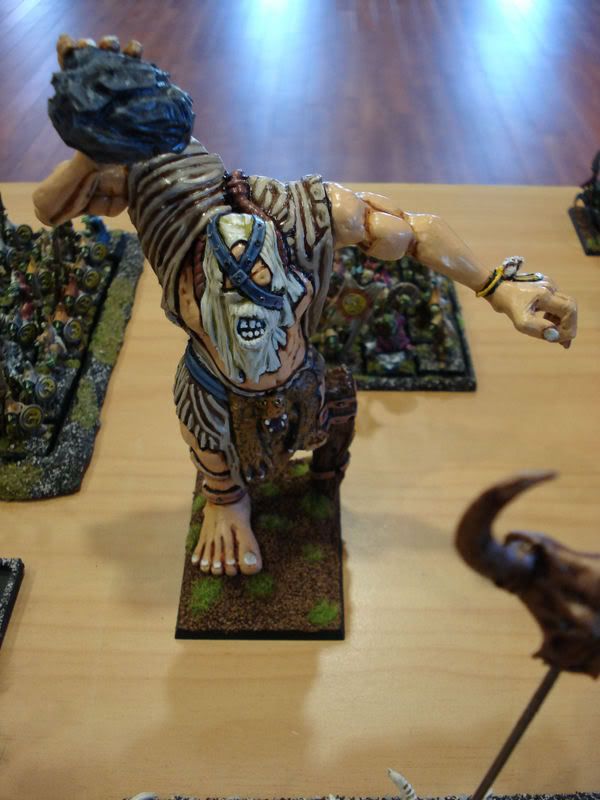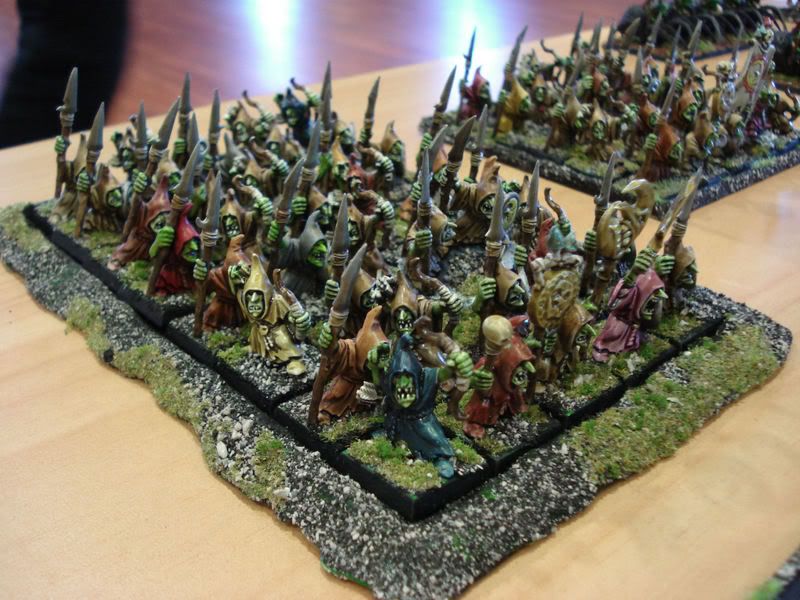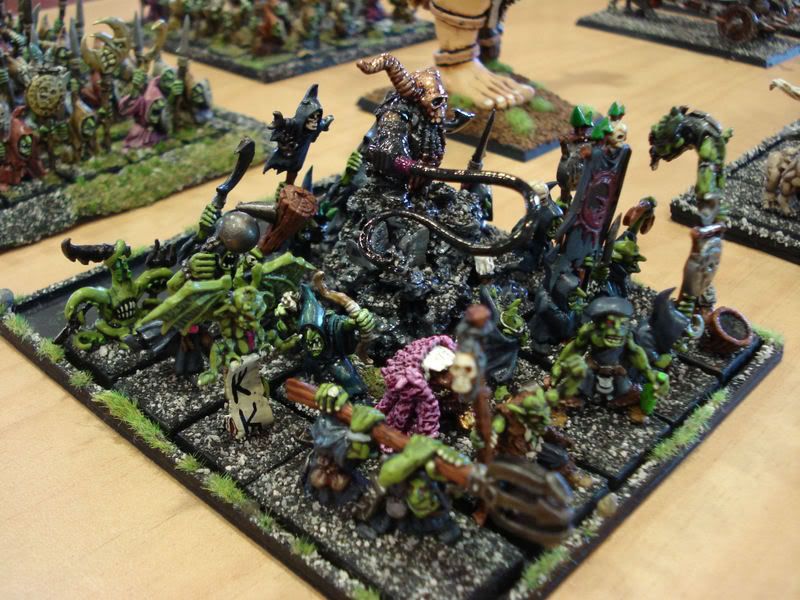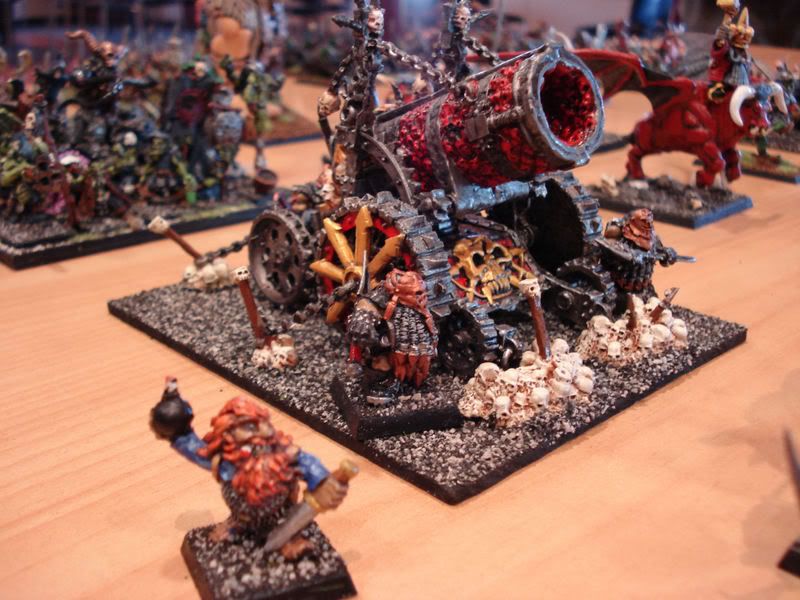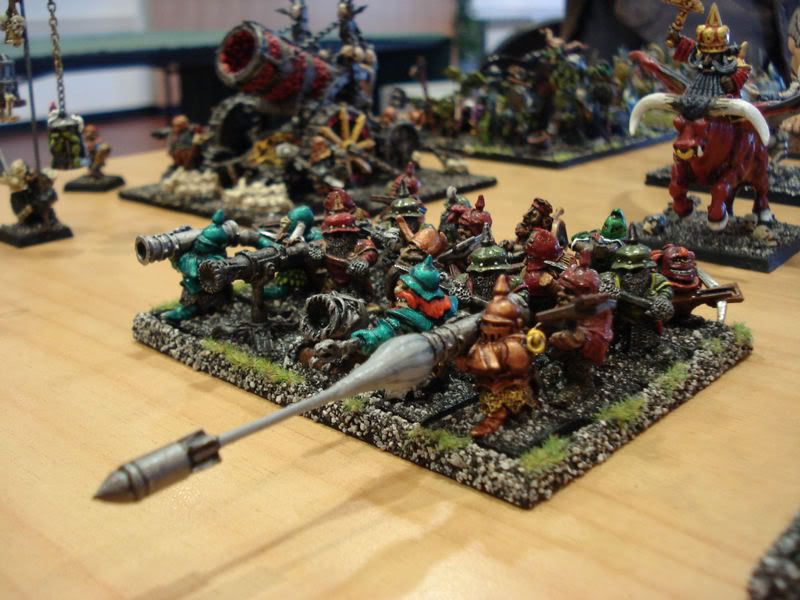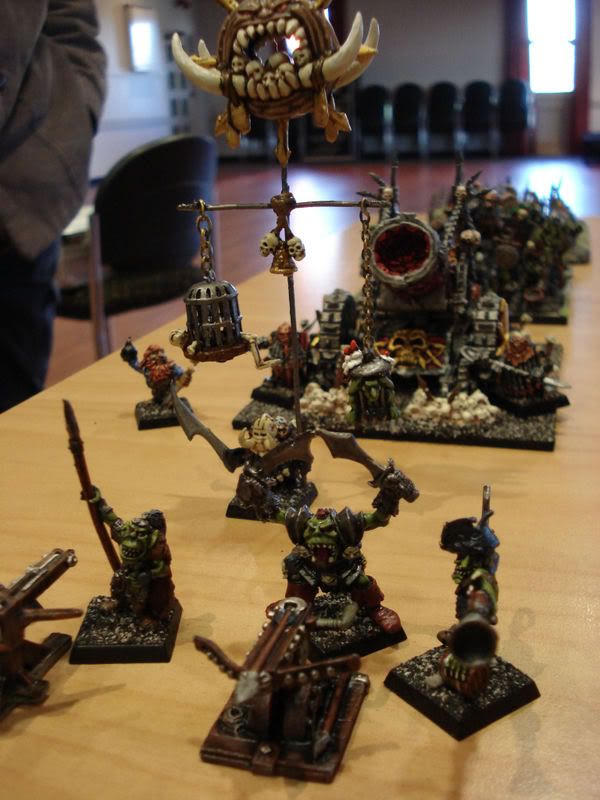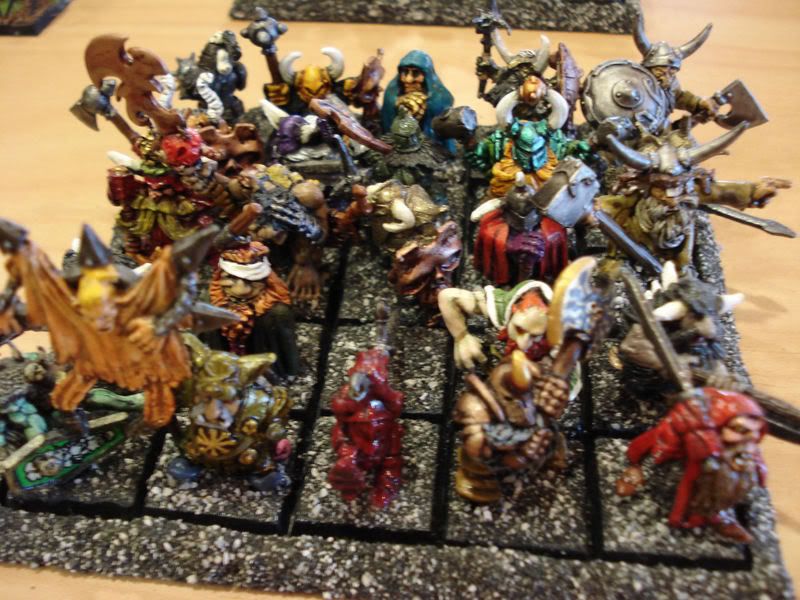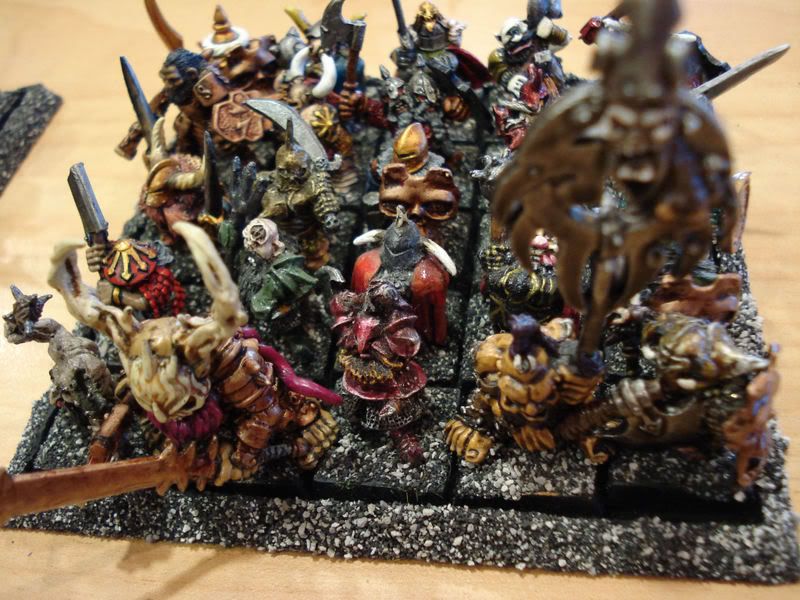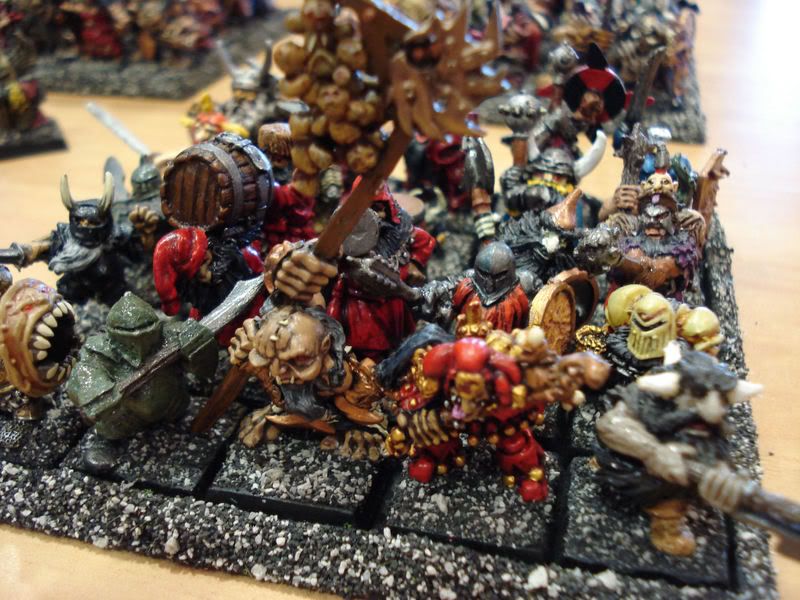 UPDATES (Lammasu and Marauders) 28/07/2009 at REQUEST OF CLAM: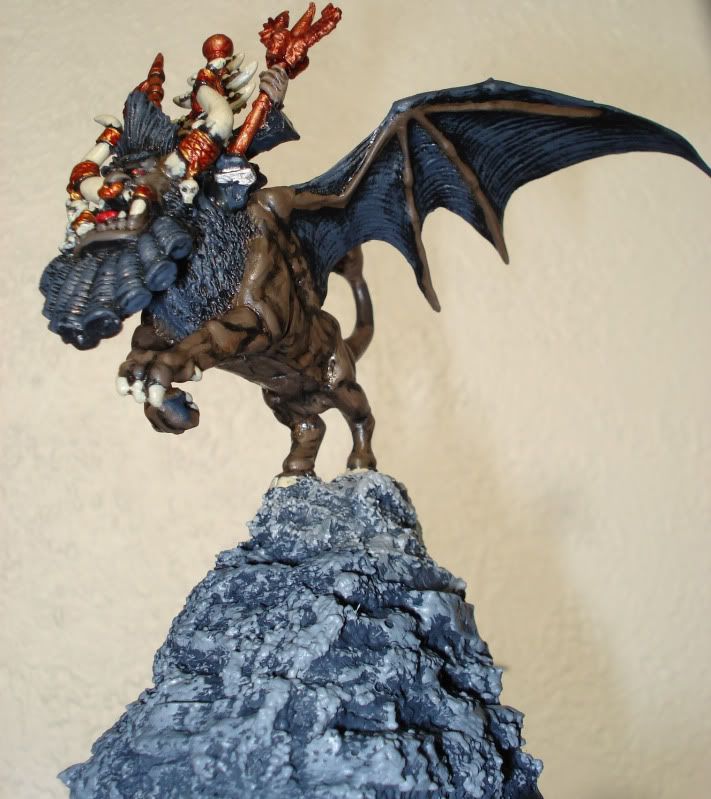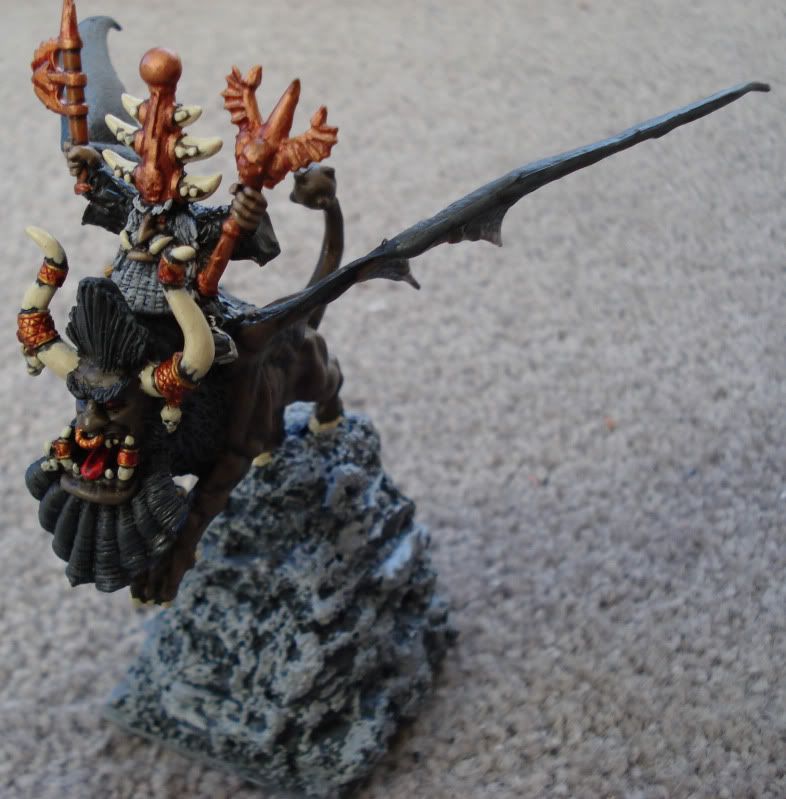 More stuff: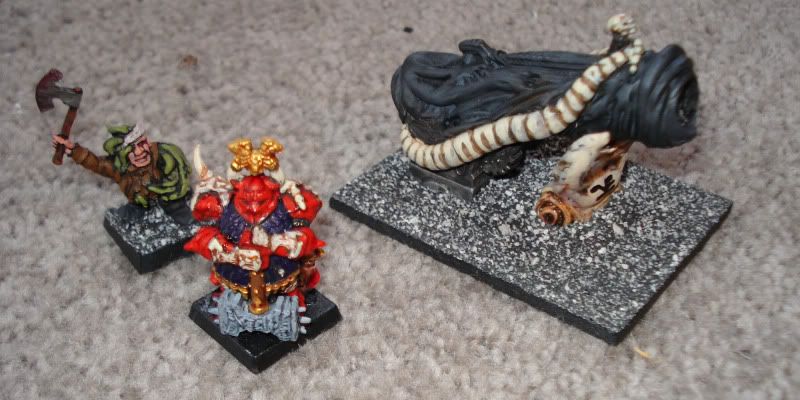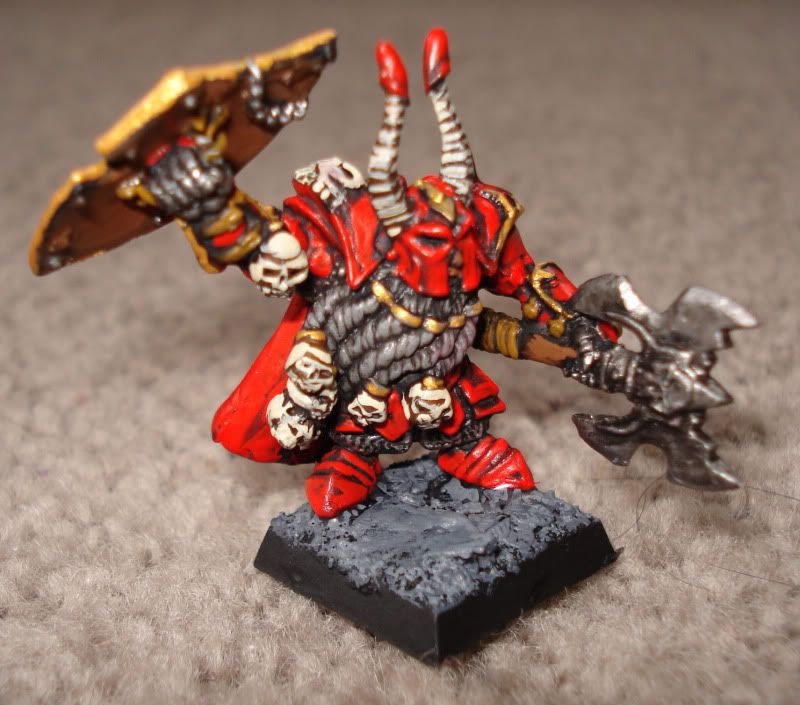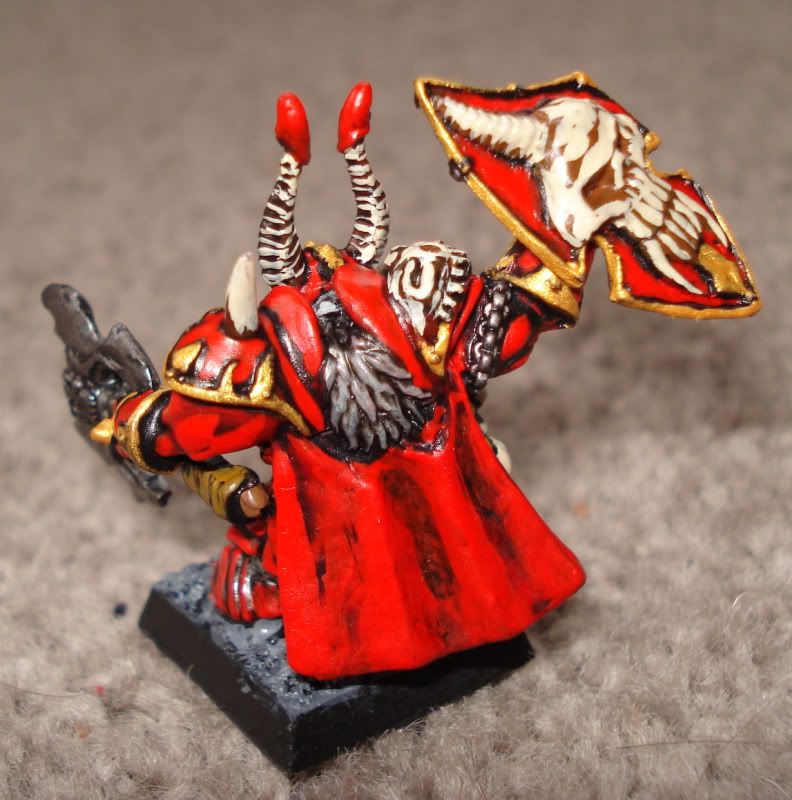 You can never have too many Bull Centaurs: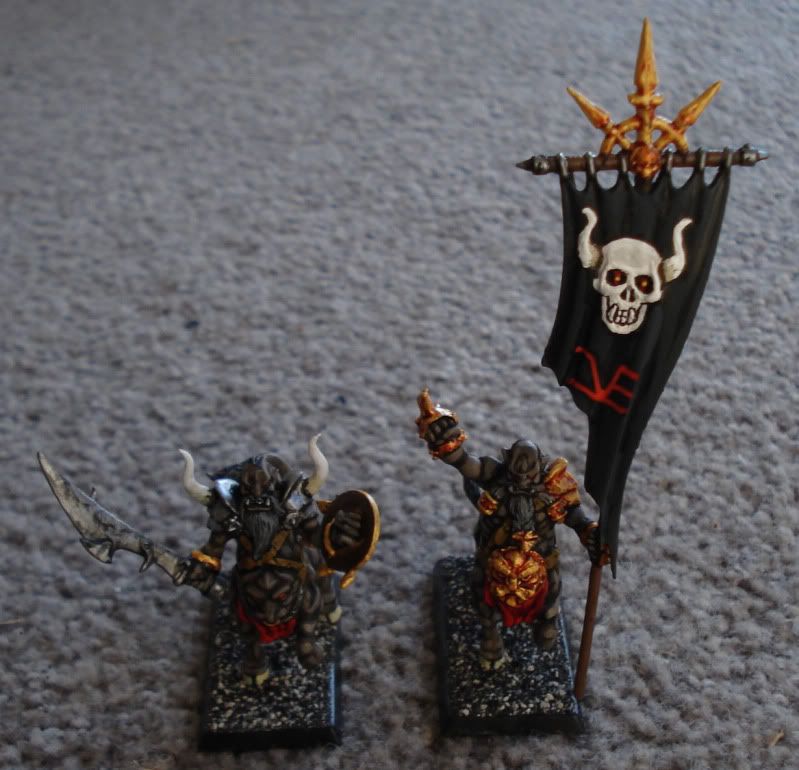 Been a while since I updated this…

Scibor's Taurus: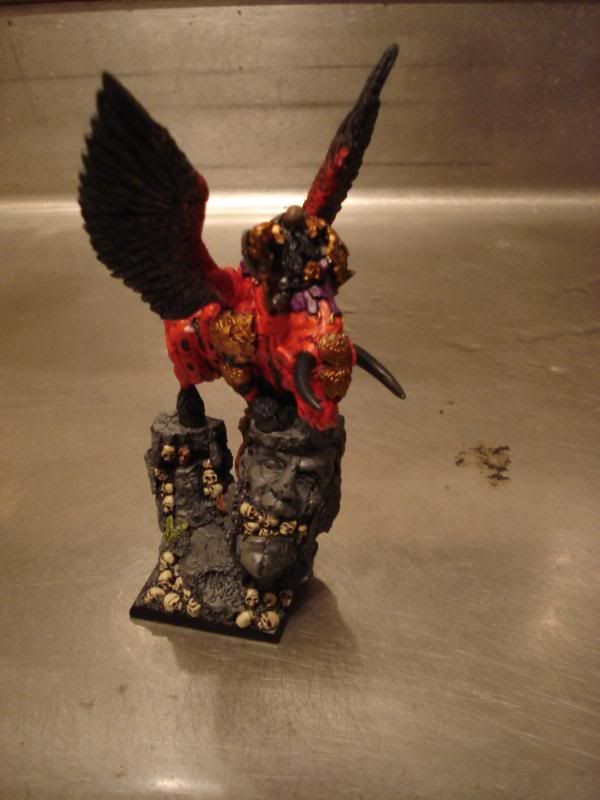 Raging Heroes Lammasu: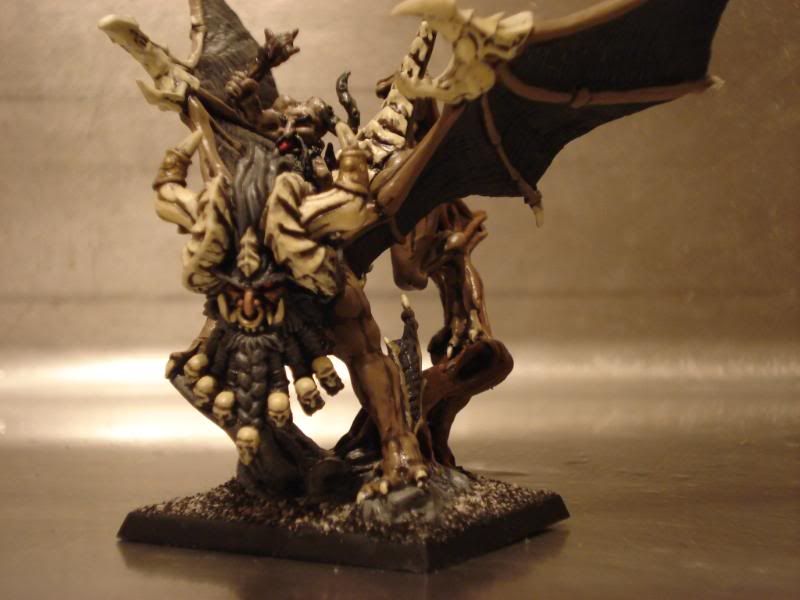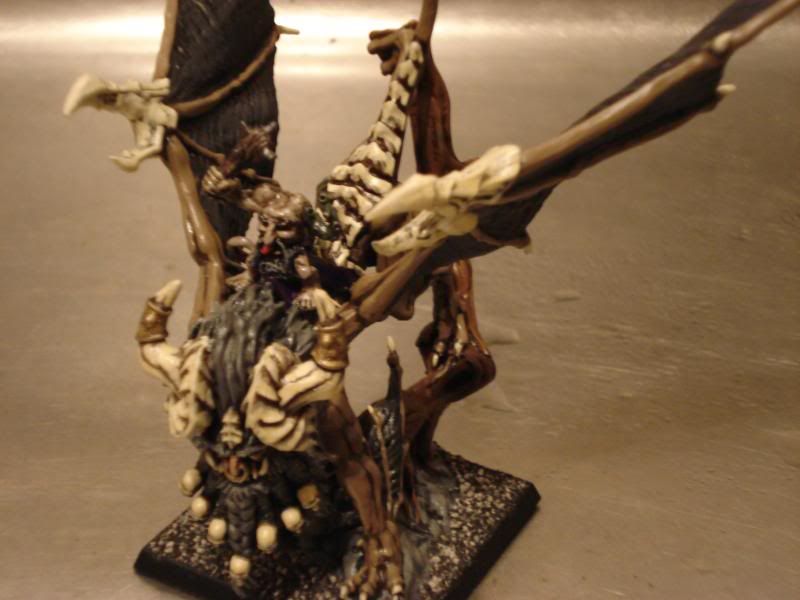 And finally the Infernal Guard are done: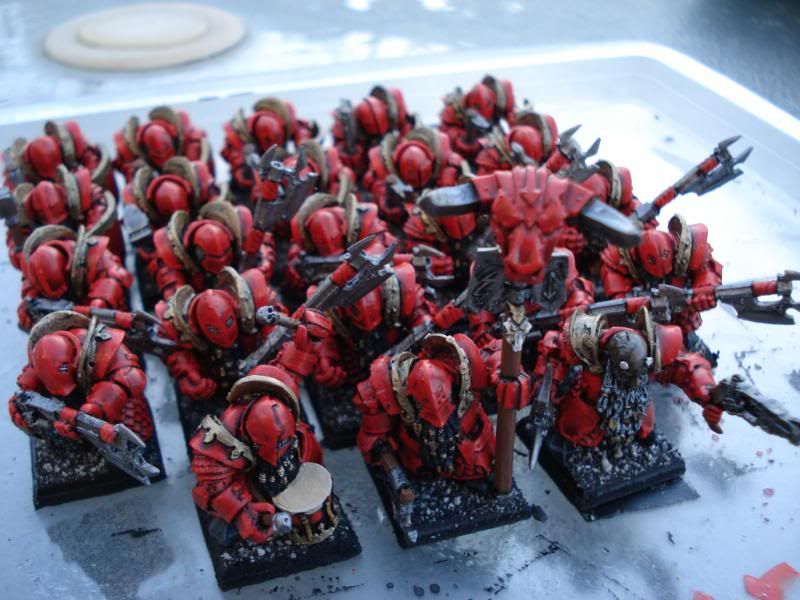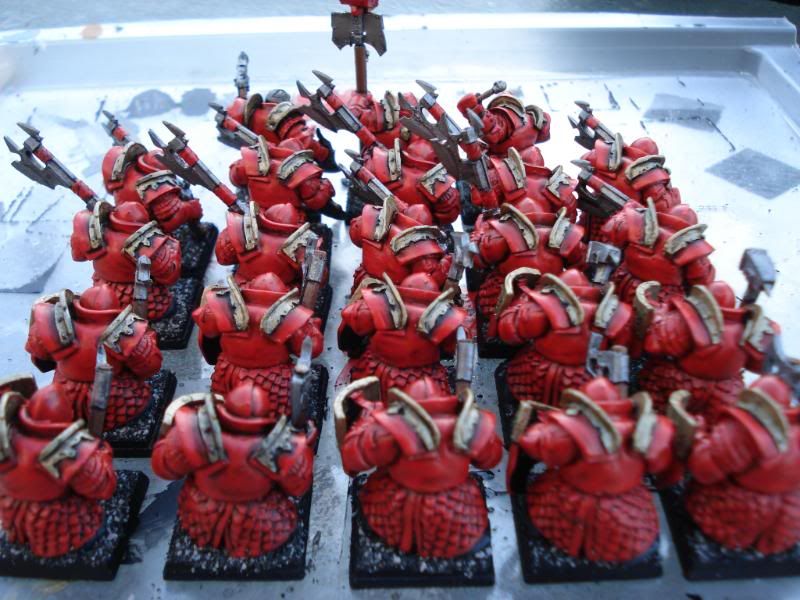 And the Iron Daemon: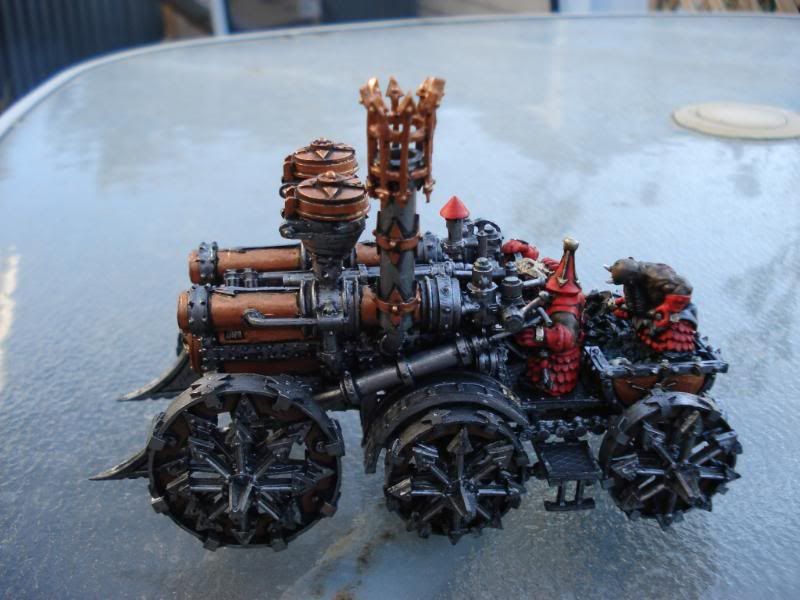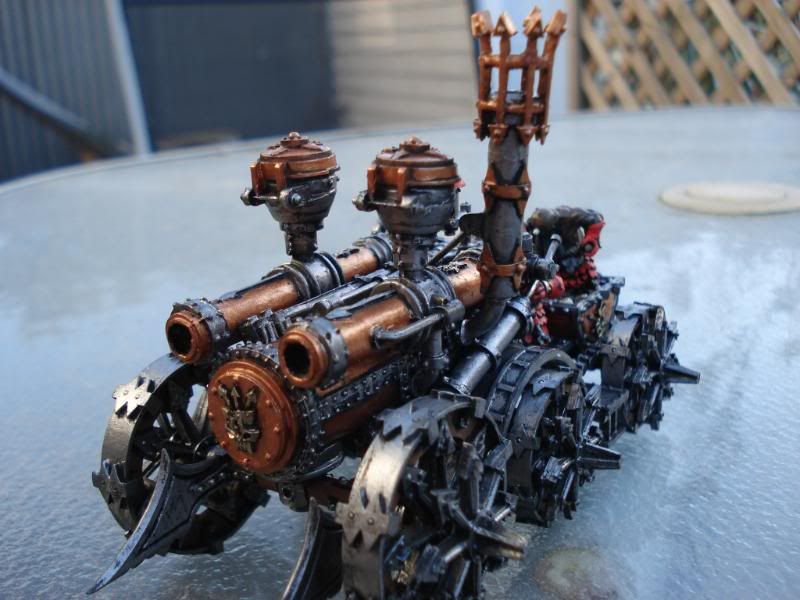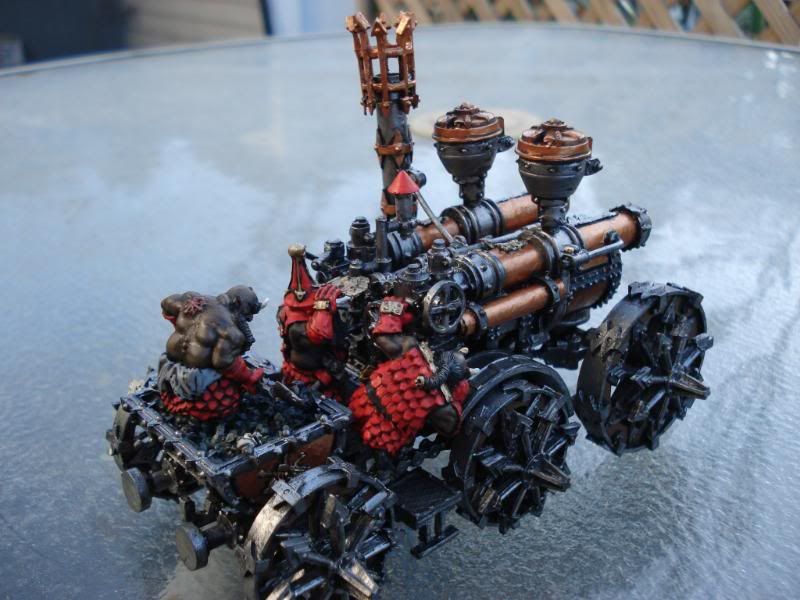 And the K'daii Destroyer: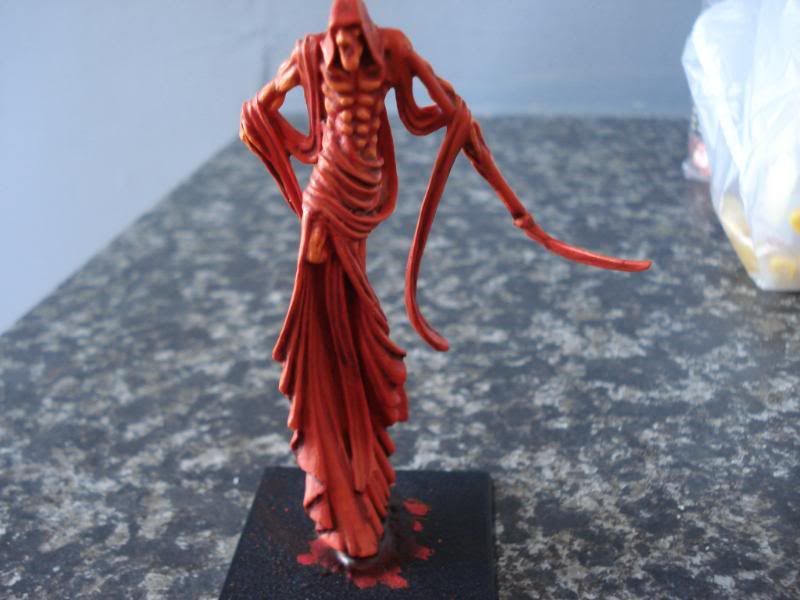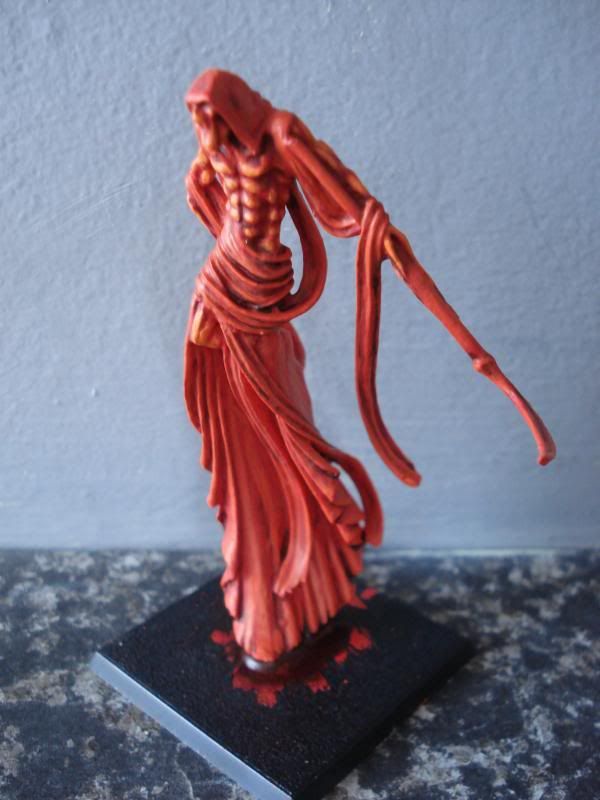 A missile emplacement I made to be used as a counts-as Death Shrieker: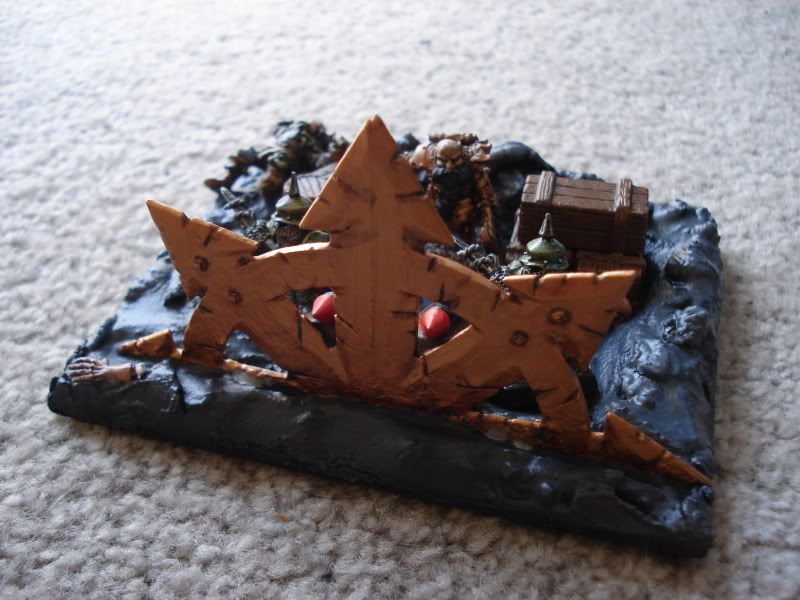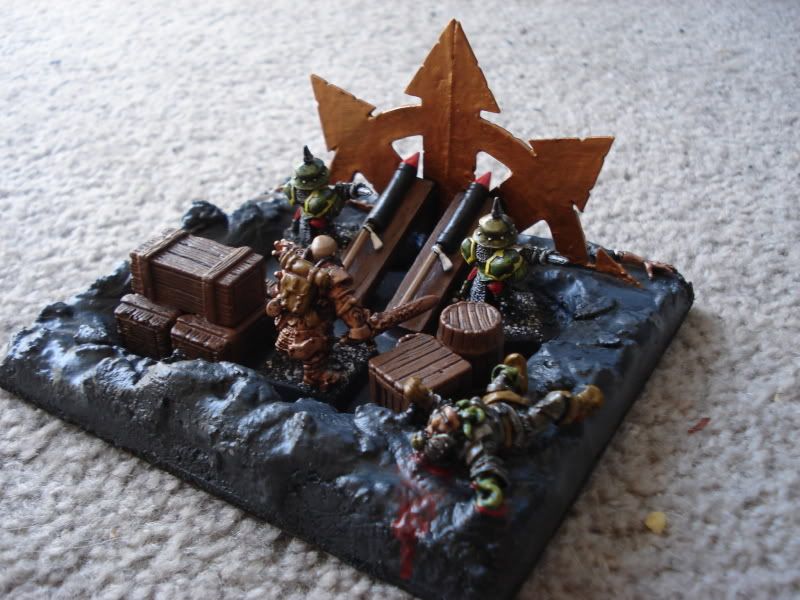 Well, since the K'daii Destroyer has to be on an Arachnarok base i've had to rebase him.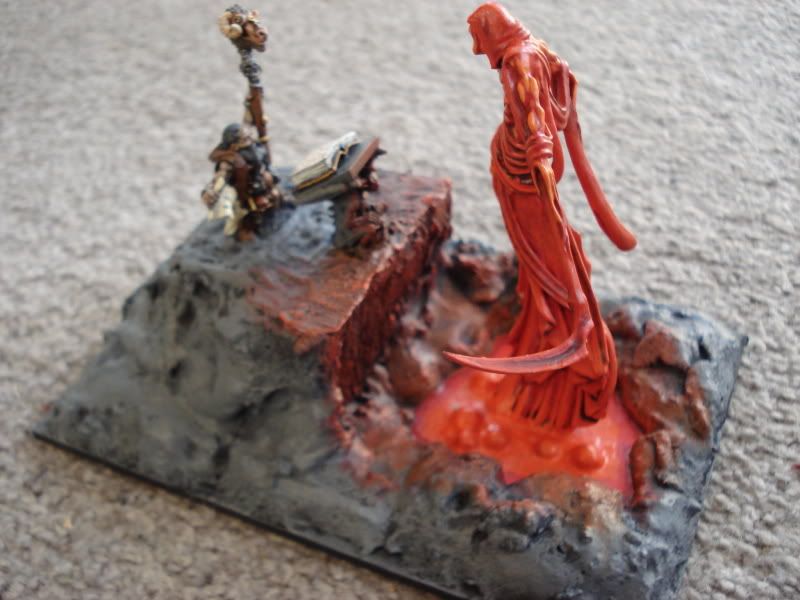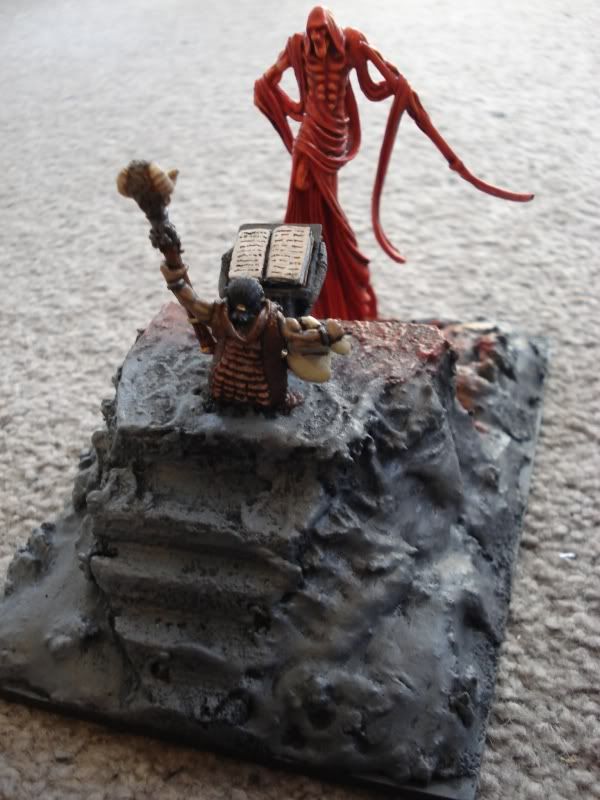 Magma Cannon and Games Day Hellsmith: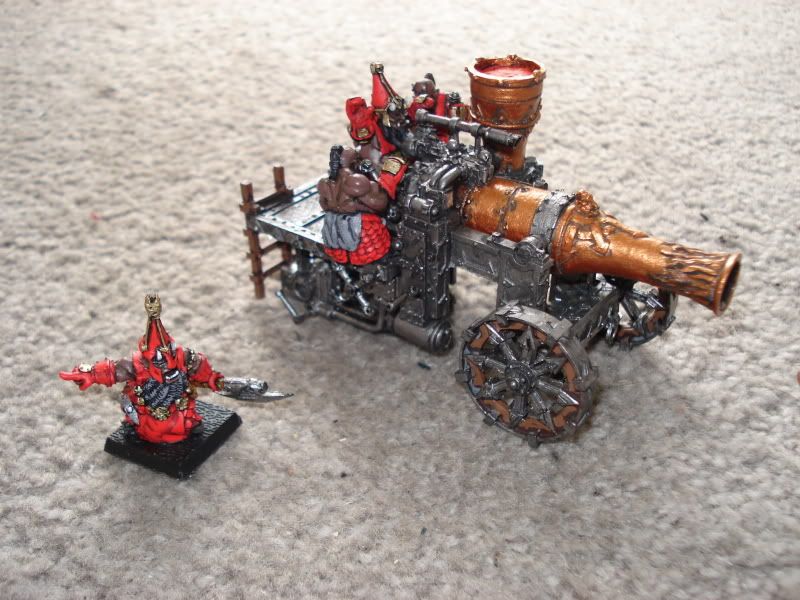 Well, this one's not a miniature update. I made some tokens for my Sorcerors. Info tokens for the magic swords they carry so I can remember what they've got and what it does during the game. Toughness tokens for when the Sorceror miscasts, and hatred markers for when Breath of Hatred goes off.

I also made some magic cards for the Lore of Hashut.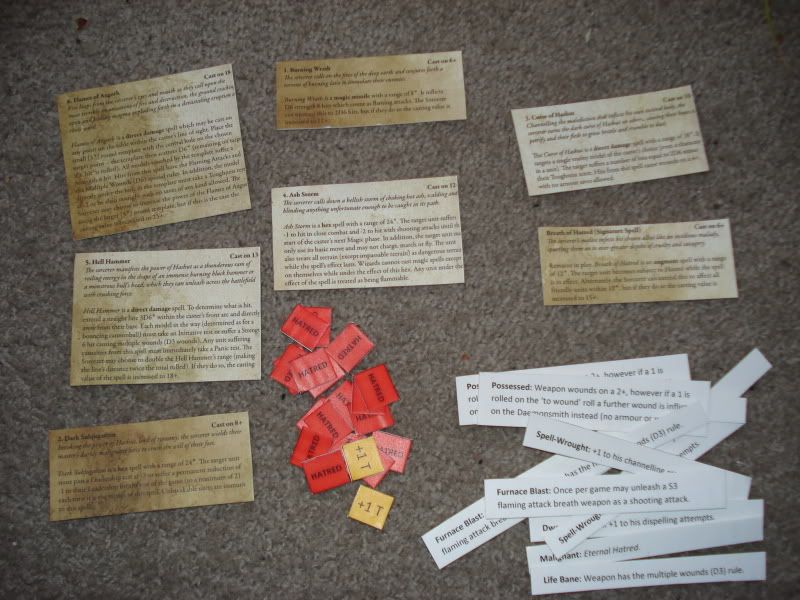 Dreadquake Mortar: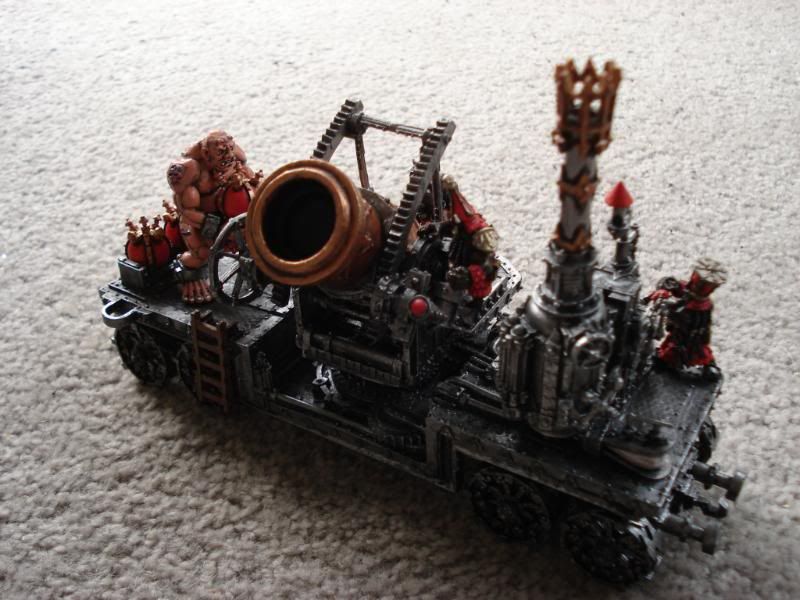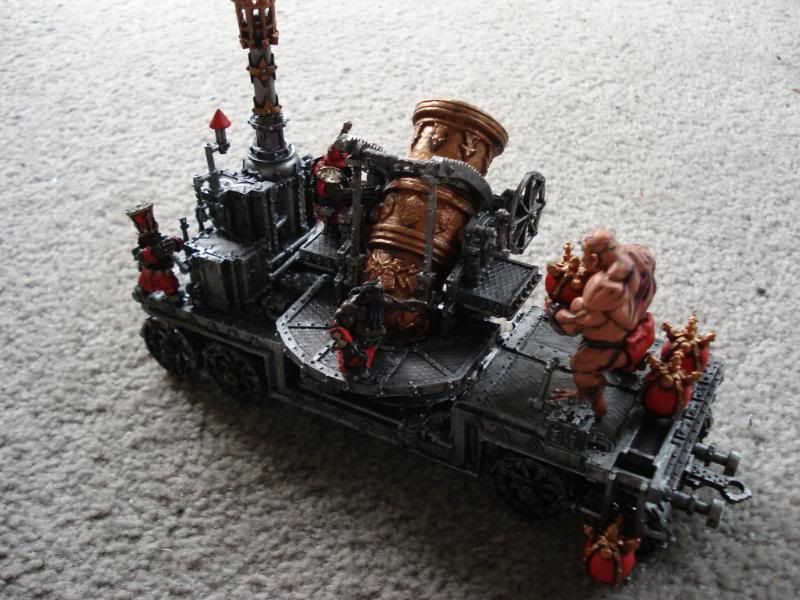 And the full train: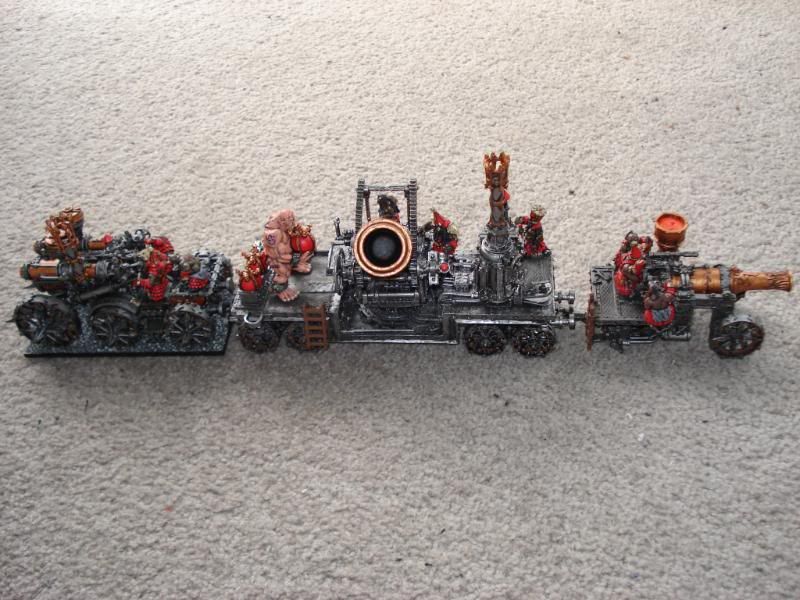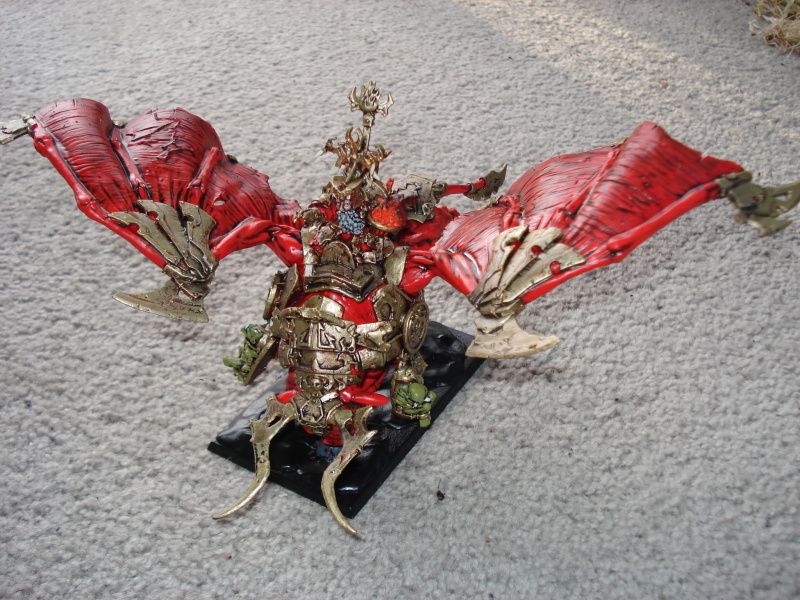 The heroes: