starscream:
hey all, Like most of us I have far too many half finished/barely started piles of metal and plastic. After my success of my Reaver log on Dakka I figured the best way to inspire me onwards and upwards would be to log my next army building/painting attempt.

As you can probably guess from the title that means those curliest of beards.

I was fortunate enough to be given some "big hats" by an old friend. I came close to flogging these last month but couldnt bring myself too, it wouldnt have shown much gratitude so i sold off some warmaster minis instead.

I have been buying minis to go along with what I have and am starting to approach something that looks like an army so figured I'd start the log.

Firstly I painted the plastic warriors, these really are naff sculpts, luckily I only have 4 as unit fillers, hopefully I will be able to avoid any more.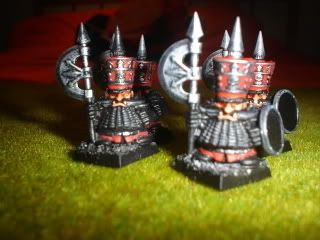 now that they are outta the way I can start on the better minis, heres my first bull centaur (sorry my camera really hasnt made a good job of these, I need to try and sort something better, they honestly look better than this).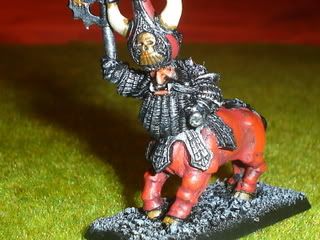 Finally I did a hero, this is the same fig that was voted 3rd in the best wfb poll on GWs website.




more to come, shields also still to paint, gotta try and sort some hobgobs too.