Red Skullz:
Hi!

Long time since I've been here. Last time with a plog on my kustom made Blood Bowl team, the Zharr-Naggrund Juggernauts. Ironically I traded them and two other kustom made BB teams for some 4th edition CD



Now they've been lying in a bin since I got them but after going to the national tournament in miniature wargaming (in Norway) playing 40k I finally got back the urge to play fantasy again. Mainly due to all of the great armies I saw and my awesome 4th ed miniatures.

Here's my starting point.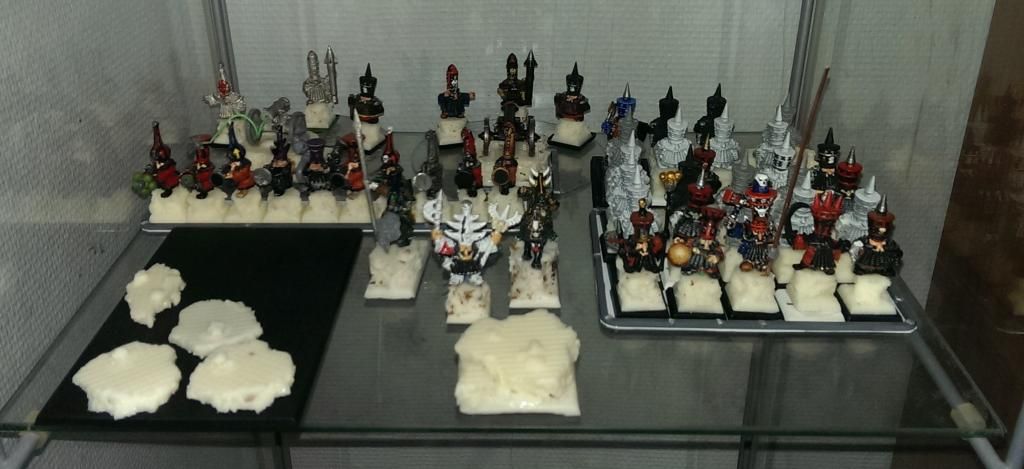 Mind I've got a ton of stuff, probably in the 4k+ region but you've gotta start somewhere



Now the coolest thing (imo at least) is that I'm running this plog also as an article series on BoLS. Here's the links to part 1 and 2. Part 3 is out this weekend I think.

http://www.belloflostsouls.net/2014/10/wfb-going-retro-with-chaos-dwarfs-part-1.html?m=1

http://www.belloflostsouls.net/2014/11/wfb-going-retro-with-chaos-dwarfs-part-2.html?m=1

For some batreps and spoilers go to my blog, http://bigbossredskullz.wordpress.com/

There, now it's all up to speed and from now on regular updates



R


---
[align=center]
2017 Image Salvage
[/align]