Carcearion:
So to prove to everyone (myself) I havent just been slacking off this past year not finishing my Chaos Dwarves I thought I would ho ahead and start a blog for my other projects.

A Trio of Lichs I painted up for a friend of mine who was just getting into Kings of War, all of them Reaper Miniatures, I'm quite proud of the conversion work on the two lesser Lichs as they where both originally the same reaper bones model! The big floating guy is his Lich King for whom he used the rules for Morgoth The Facless (he was a terror on the battle field!)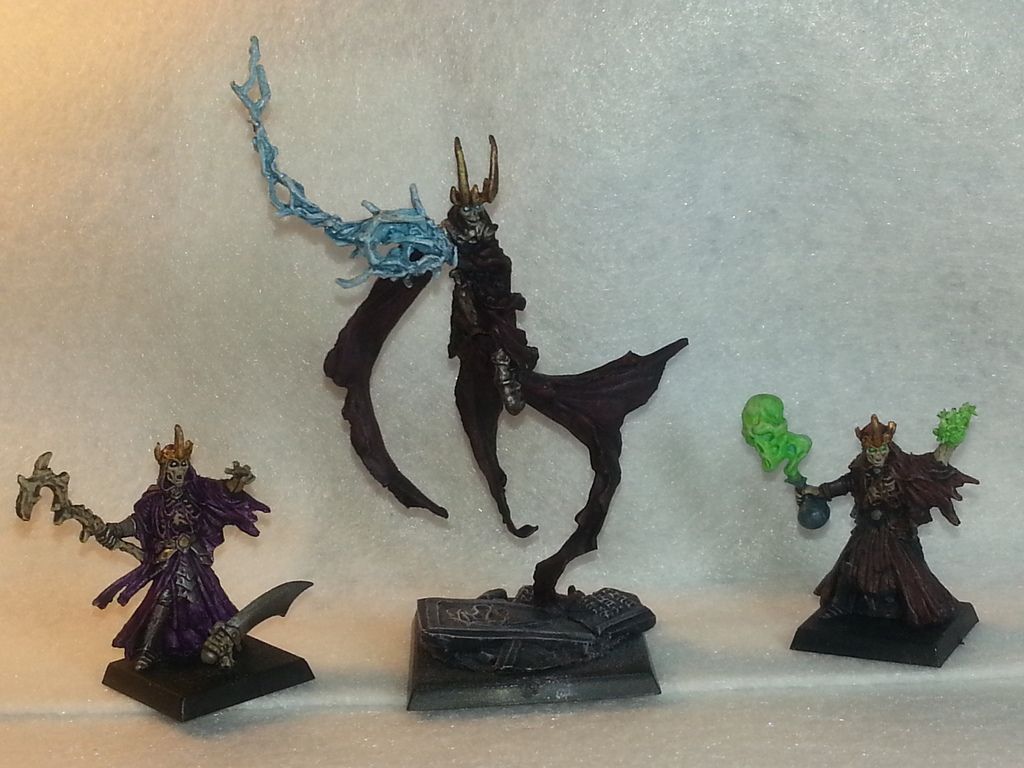 I also made and painted for him a Horde of Revenants with two-handed weapons, made from Mantic foot paladins and GW skeletons heads: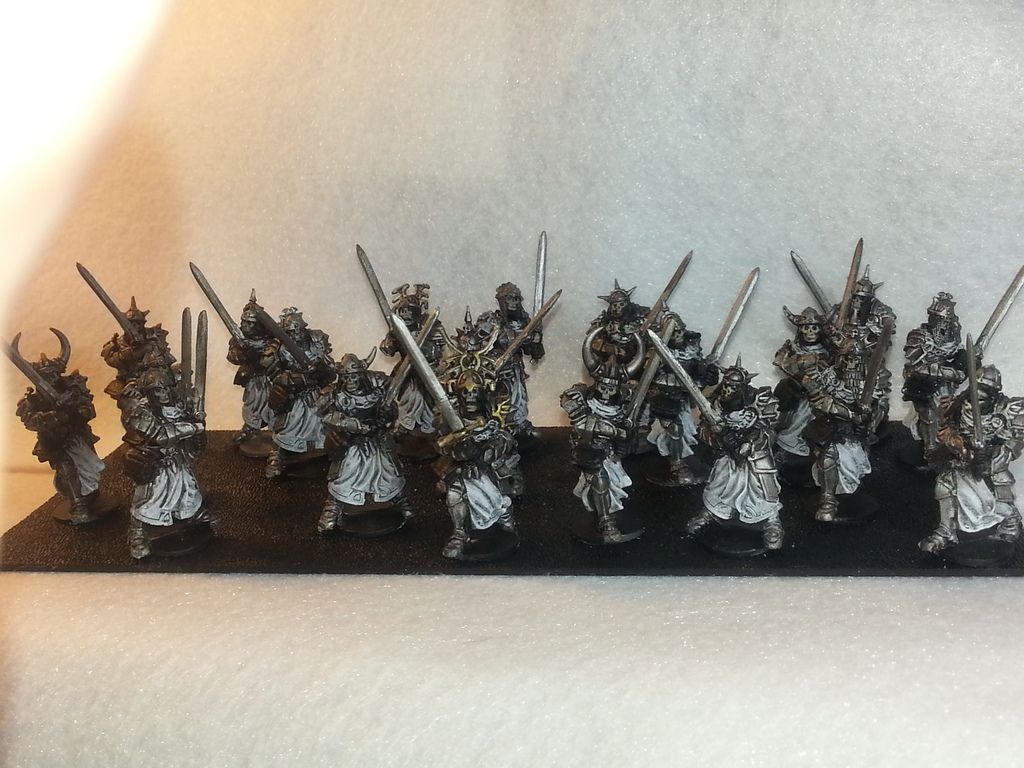 I never got a photo of these good old skeletons when they where completly finished but here is what they looked like when they where nearly done: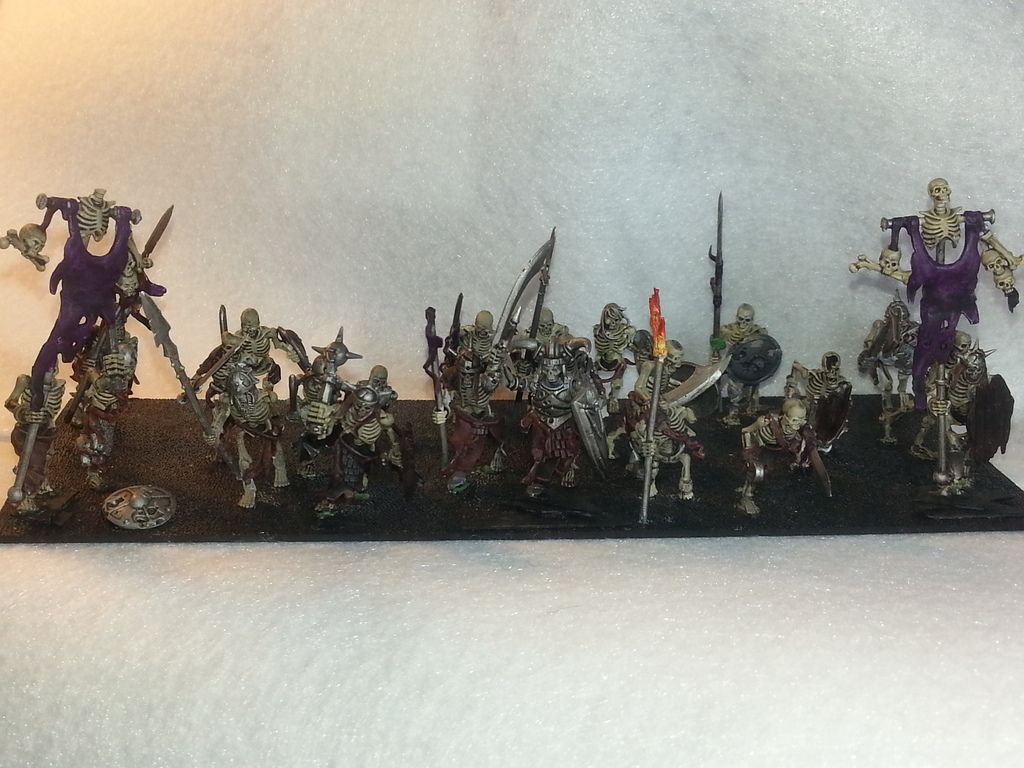 All of those undead guys are of course pre-lightbox so the photo quality is not super great but I'm still happy with them looking back on them.

My current project is actually a slew of commisions I'm taking for another friend of mine doing a Skaven Army for KoW:

A Warlock Engineer: This isnt actually what he looks like currently, he has sense been based and my buddy decided he wanted his robes in blue, still he looked pretty good when I shot this photo




These Rat Ogres have been a beast of a project, all of them are actually convered from the same Reaper Bones Giant Wererat model (picture below), they have been a monstrous amount of work. Soon I will have them completly finished but here are a WIP shots of the conversion build.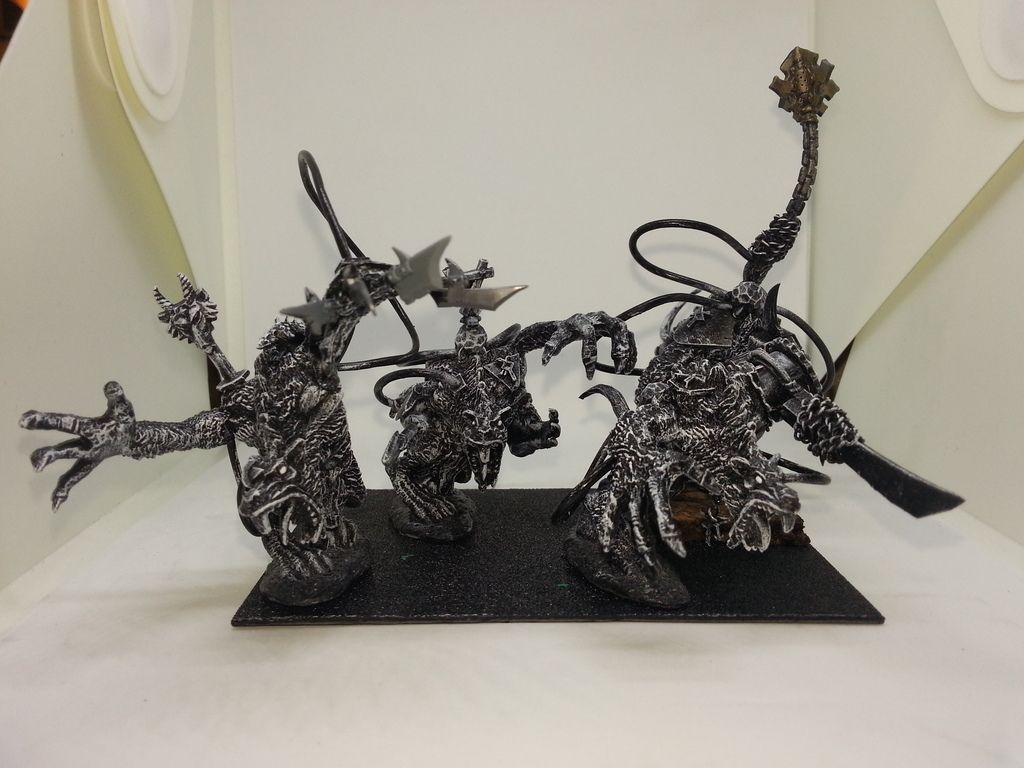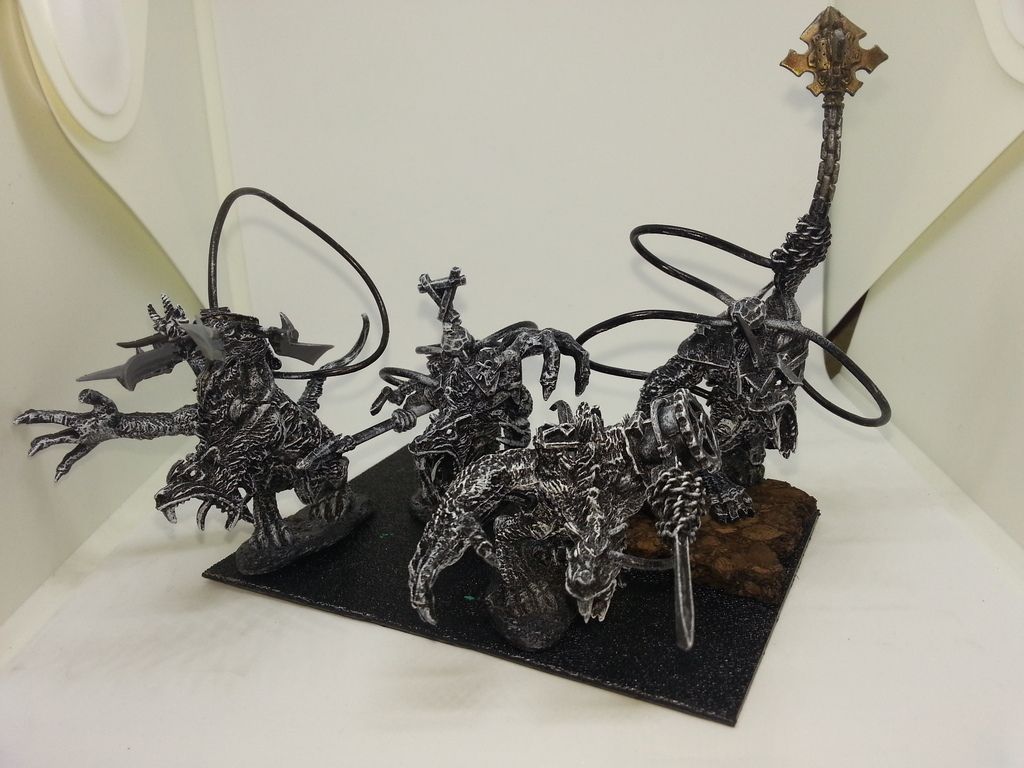 I imagine for quite awhile this blog is gonna be flooded with Skaven stuff as I have taken on quite a few comissions for them x.x but I'll try to water them down with some of my Chaos Space Marine, Chaos Daemons, and Dark Eldar stuff as well.

:cheers