maxxev:
This is a Dipped army, I have not the time or Patience to paint a full army properly (my Warmachine figures get that benefit as there are so much fewer figures per fight)

Anyway on to the shots, I didn't bother getting my Ironbreakers out of their foam, all the minis below (apart from the bears) are magnetised so it's just a case of getting them out of their box, I finished the last 6 Longbeards today hence why I thought I'd take a few snaps while the weather is glorious…

Full army shot in larger size can be seen below; this photo makes them look REALLY good, and like I have painted them with NMM… I WISH they looked this good in person!!:

http://i76.photobucket.com/albums/j13/maxxev/Dwarves/DSCN5206.jpg

I have ton of Dwarf character figures but thus far I have only painted two… one Thane and Runsmith (OOP metal longbeard and Runelord from Anvil miniatures) The Bears were built out of D&D pre painted plastics and based on 50mm bases for use in a Warhammer esk game that allows for any monster you want and vehicles (e.g. a dwarf Bear chariot… (I will be making one)), however I'm probably going to take them off the 50mm bases and magnetise them so that I could use them as DoW Ogres or just unit fillers… hell I might even make an army of them and make it an Ogre kingdoms army with Allied Halflings (gnoblar)… though unlikely… lol.

My Longbeards all have grey beards (apart from Helga) and either shoulder armour or a helmet conversion (or both).

The last 10 Hammerers I need to paint strip before I can paint / dip them which is why there are only 10 here.

EDIT: oh and I've finally got me some metal shields that I like to replace the GW ones I don't like!! So sometime this year i'll be actually FINISHING these figures…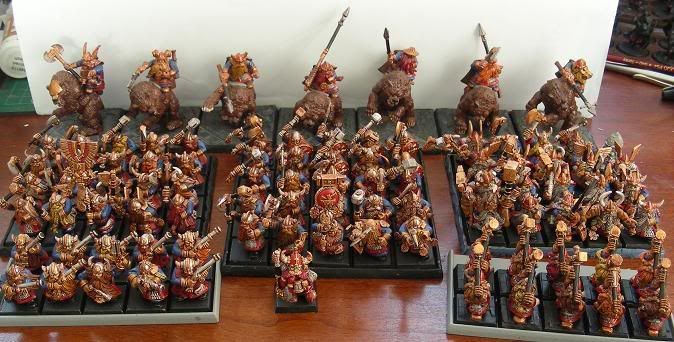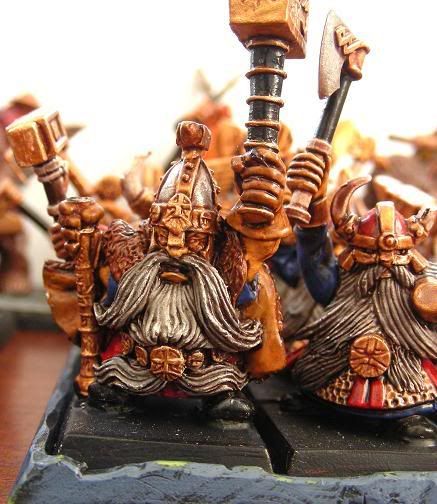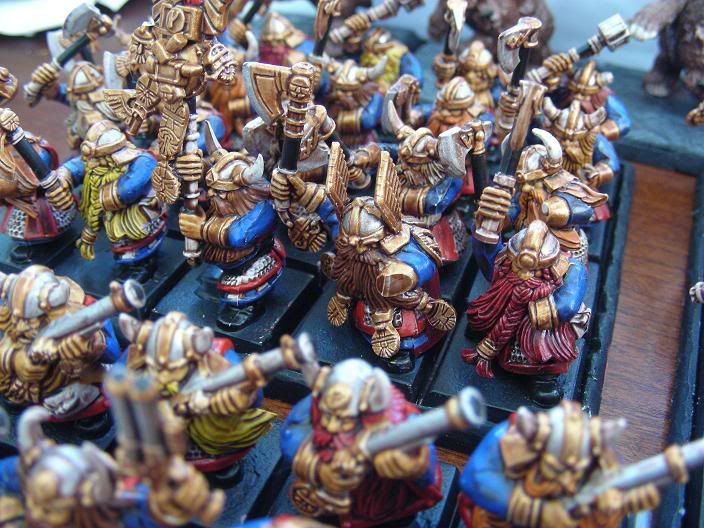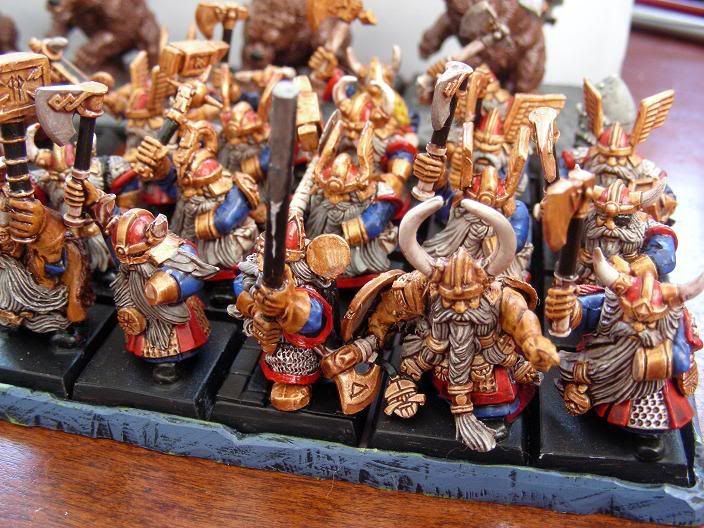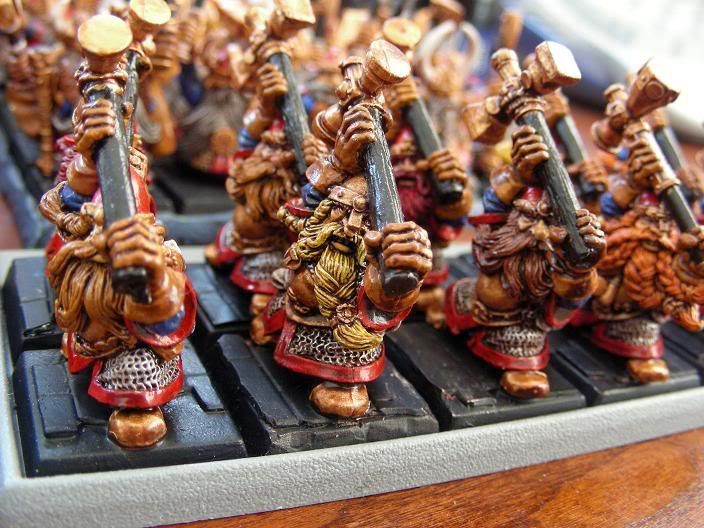 I doubt there will be any updates to this any time soon, though I am working on my Shield bearer lord and want to paint my Anvil to try out an Anvil list one day, but seeing as this army hasn't hit the table since 2006 it's probably not an urgent matter… lol.