PsychosisPC:
Lately I have had the desire to do more things historical in my army building.  So sort of concurrent with my Warriors of Chaos is the building of my full blown 2000+ pt army of Imperial Romans to play WAB 2.0, which I'm finding to be a lot more fun than 8th Edition Fantasy.  No real conversions here, just basically painting an army.  This is my gaming fun army, painted to a lesser standard than what I normally paint to, very quickly painted ,but so far I like how they turned out.

These are Warlord Games' models, they are 25 mm, not 28, I found that difference in scale to be kind of frustrating to paint, I'm not used to that smaller size, its taken me a bit of time to get use to them.  Very good detail on them though, with the exception of the arms.

This is my first Veteran unit, heavily armored.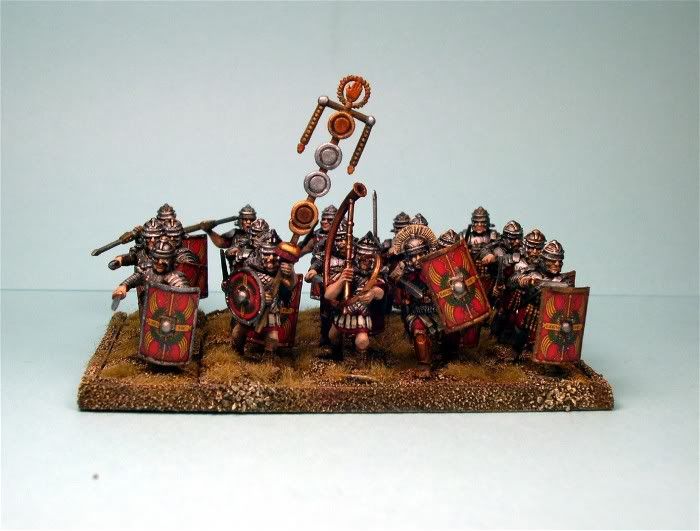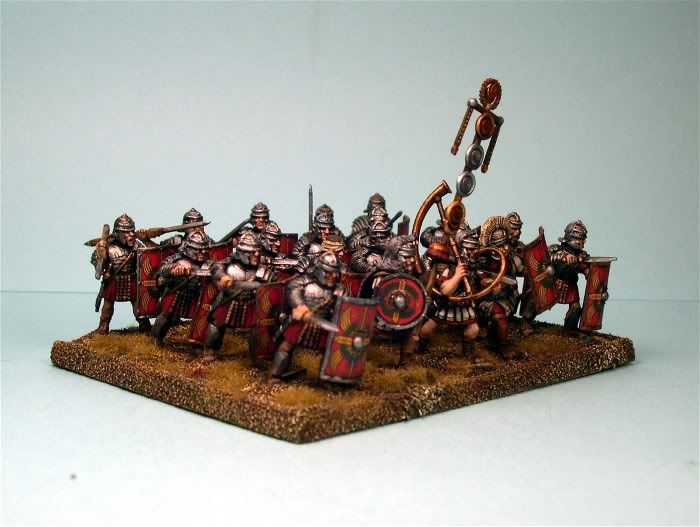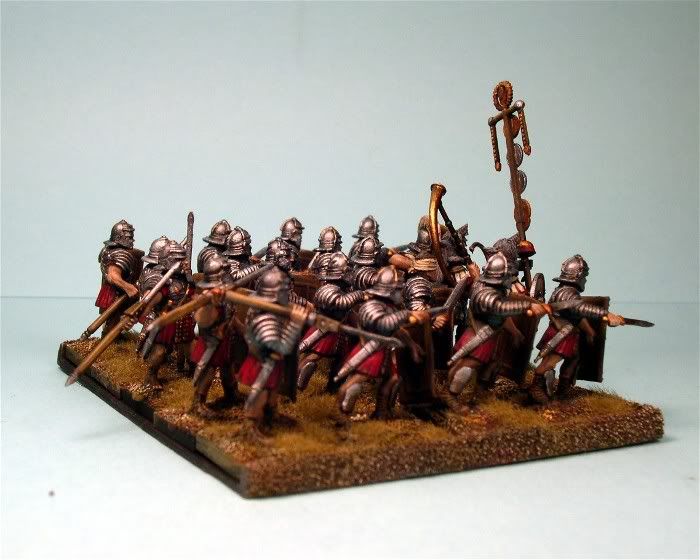 My Praetorians and second Veteran Unit.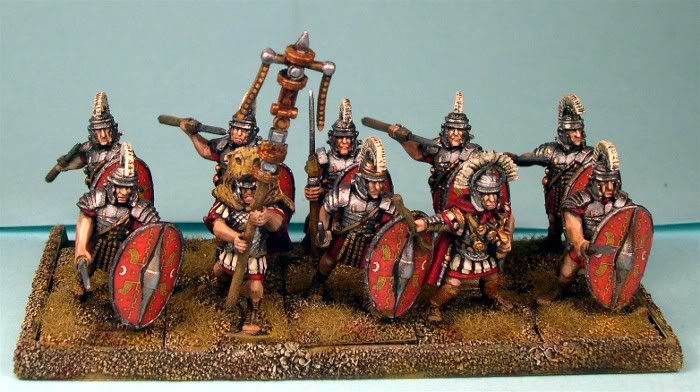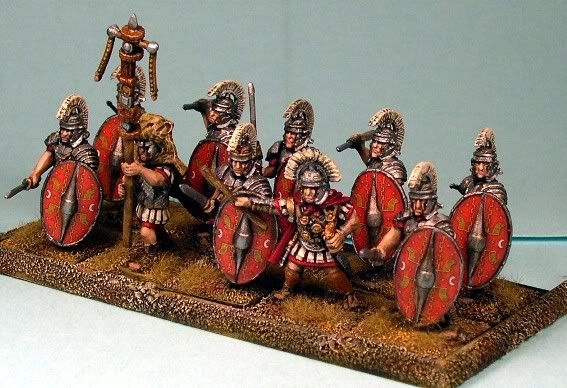 This is also the first time I have used water slides, that took some getting use to, but thankfully the slides are very good quality.