Admiral:
[align=center]
[/align]

"Fly high!"


---
Enjoysrandom & Zanko Presents: The 26th Golden Hat competition on Chaos Dwarfs Online!
This round of Golden Hat has been sponsored by
EnjoysRandom
! The Gold winner will receive this painted miniature of the Dwarf female captive from
War Booty of Ancient Times
:
The Gold winner will
also
receive a prize from
Zanko
(won last Golden Hat by Enjoysrandom but donated to this one by him). The gold winner of the contest will receive 8 Titan Wargames Dragoons (4
front rank
, 4
rear rank
)!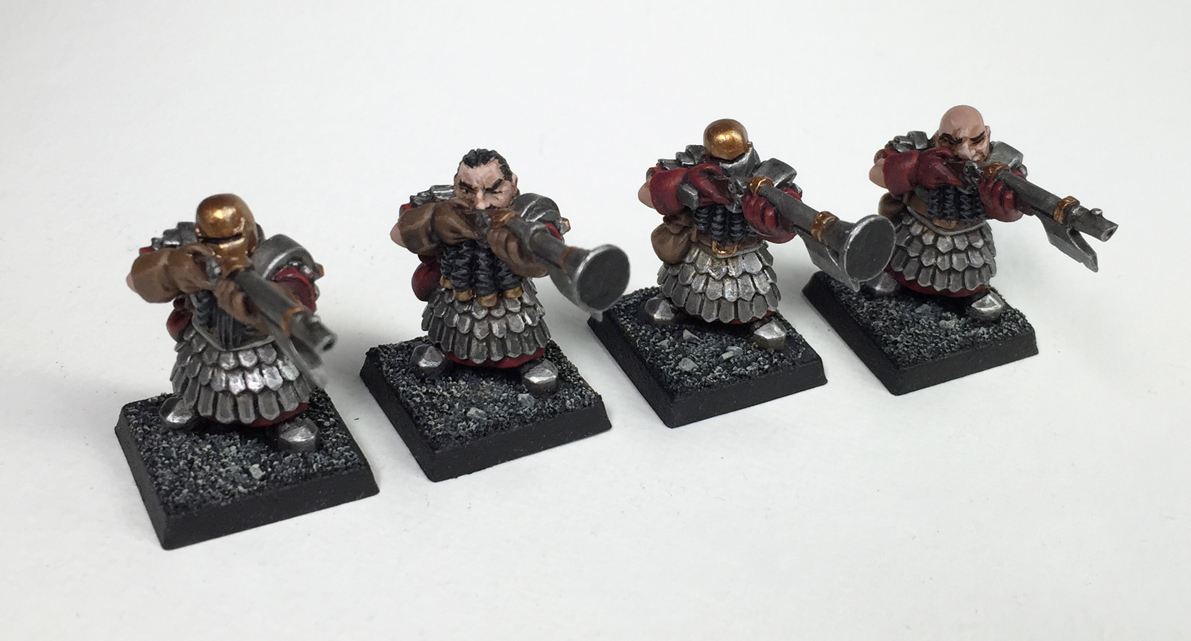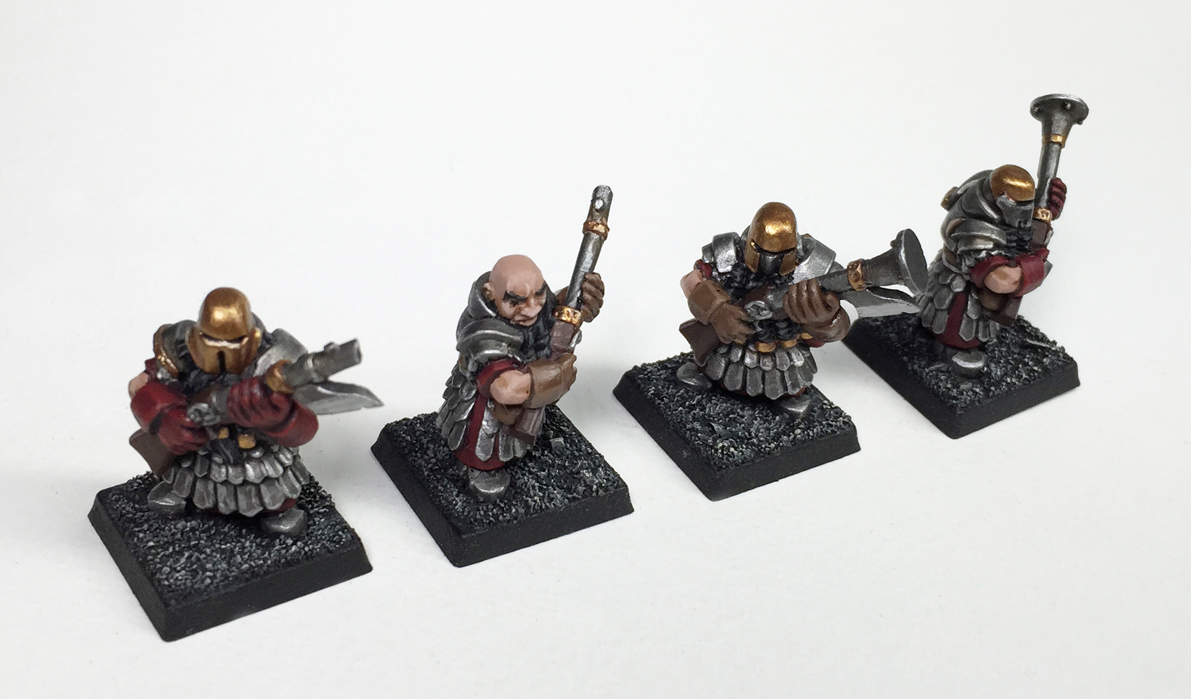 While the silver winner will receive this painted Goblin porter slave with amphora from
War Booty of Ancient Times
:
Finally, the bronze winner will receive this painted Goblin porter slave with sack from
War Booty of Ancient Times
:
On top of this, there will be one random prize draw give-out of this painted Satyr captive
Taming of the Wildman of Ancient Times
:
Subject Matter: Mount Up!
For this contest we want you to paint one mounted character thematically appropriate for a Chaos Dwarf army; including Sorcerer-Prophets on Tauri and Lamassi; Hobgoblins on Wolves; Daemonsmiths on shackled fire Daemons, possessed lava waves or reconfigured Juggernauts; Overlords on magma golems; petrified Sorcerers on a palanquin or Chaos Dwarf priest on a slave-carried throne platform; a High Priest mounted on a baroque prestige throne upon an Iron Daemon; a reclusive mutant Chaos Dwarf mounted on a flying rune-carved column; a Chaos Dwarf carried upon the back of a slave Giant, Ogre, Orc or similar; or a cruel Dawi Zharr warlord mounted on a bull chariot; or Astragoth on mechanostilts. The mounts themselves need not be present in any evil Dwarf army list out there. Note that Bull Centaurs/Boar Centaurs alone do not count toward this contest theme, but will have a separate competition down the road (it is however possible to enter with a Sorcerer-Prophet mounted on a Bull Centaur…).
The rider need not actually ride on his mount, but must be part of the same base. You could e.g. model your rider standing at ease on the ground beside his mount, surveying the battlefield; or pulling the stubborn mount on by nose ring or chain, or pushing it forward by pressing up against its behind; or getting accidentally trampled by his mount; or hanging helplessly down one side of the mount from a stirrup; or even digging the mount out from quicksand or standing yelling in despair as his prized mount sinks into lava. (Note that voters however are likely to award riders actually seated in their saddles.)
Any mount and base may include as many extra models, hangers-on, shackled rivals, Daemon spirits, slaves, trampled enemies, crew etc. as you deem appropriate. Be advised, however, that less is often more and that more models on the same base won't necessarily be a vote-winner.
Now, let your imagination loose, open the stable and break out the paintbrushes!
If you are unsure if your entry will fit the subject matter, please contact
Admiral
and he'll sort it out with the rest of the Staff.
Basing
is unrestricted and up to your discretion with the following exception: Display bases and plinths are not allowed, and neither are overly large diorama style bases. Also, only one base for your mounted character please, no more (though slot-in bases allowing you to e.g. field a monster on either a 50mm base or a larger 150mm base are fine).
Specifics
Subject: Character mounted upon something, appropriate for the Chaos Dwarfs and evil Dwarves of other settings.
Bases: Up to your discretion. No display bases, plinths, or overly large diorama style bases though, please. One base, one character.
The Due Date: 11:59 PM December 11th, 2016 EST (Eastern Standard Timezone)
Please read the full rules that apply to the Golden Hat competition before submitting your entry.Submission
All entries must be sent to the
Golden Hat
account no later than the due date. Entries will not be accepted after this. (Entrants have approximately 4 weeks to complete entries). If for some reason you are having trouble with your submission, contact one of the Staff. In order to avoid problems, entrants should not wait until the last minute to submit their entries.
How to Enter
Upload up to 4 photos of your entries to the Internet. Photos
may not
have additional text or items/models unrelated to your entry. Next, send a PM to
Golden Hat
(a special user that all Staff have access to) containing the links where the pictures can be found.
(Note: This is the same as previous Golden Hats).If you win:
- Walk across the backs of the cowed masses you have scorned and pushed aside, in order to take your place in the vaunted
Golden Hat Hall of Fame
.
- Receive the Golden Hat medal for your online persona.
- Everyone who enters gets a number of slaves equal to the number of entries. If 20 people enter we award 20 slaves to each person who entered. Entries will count towards a veteran medal.
- Win slaves in colour! See above for details.
Once all entries are received a thread will be created for voting and determining the winners!
If there are any questions it is best to post them here so that everyone can benefit from any details or clarifications that may arise.
Prize
All top three winners will receive painted slaves, and one random participant will do likewise, courtesy of Enjoysrandom
Should you wish to donate a prize to the contest, please PM
Admiral
and he will sort it out with you and the Staff.
Good luck everyone!