Grimstonefire:
As I have painted a whole load of these in the last couple of months I thought I'd start a blog.

What I'm aiming for eventually is not so much defined by an army list, but a collection that would be around 2000 pts. I say not based on a list, as once it reaches this size I will not be fussing around points and will just add whatever I like as a collector.

So my skaven army has 3 themes. Firstly that they are themed to be fighting my Dwarf army. If I'm honest I have not put enough work into the fluff behind it all yet, so for the moment they are only themed as fighting against a generic dwarf army that happens to have the same colour themes (base colour and dark angels green here and there).

The second theme is that they are fighting in a mine, related to where they are attacking my dwarf army from.

The third theme is that they are mostly pestilens, but with some skryre elements that have turned to pestilens. For example my pestilens themed stormvermin with storm daemons.


So far the army contains:

Plague priest

Plague priest with censer

25 clanrats with spears (shields need painting).

Doomflayer

30 slaves (mixed with hobgoblins and other races)

10 stormvermin

30 plague monks (a few more as well, but not enough for a rank)

Plague claw catapult

I will be adding the IoB models at some point, I'm aiming to have around 80-100 clanrats

Anyhow, I guess you're wanting some pics.


Clanrats

20 painted so far, shields need adding.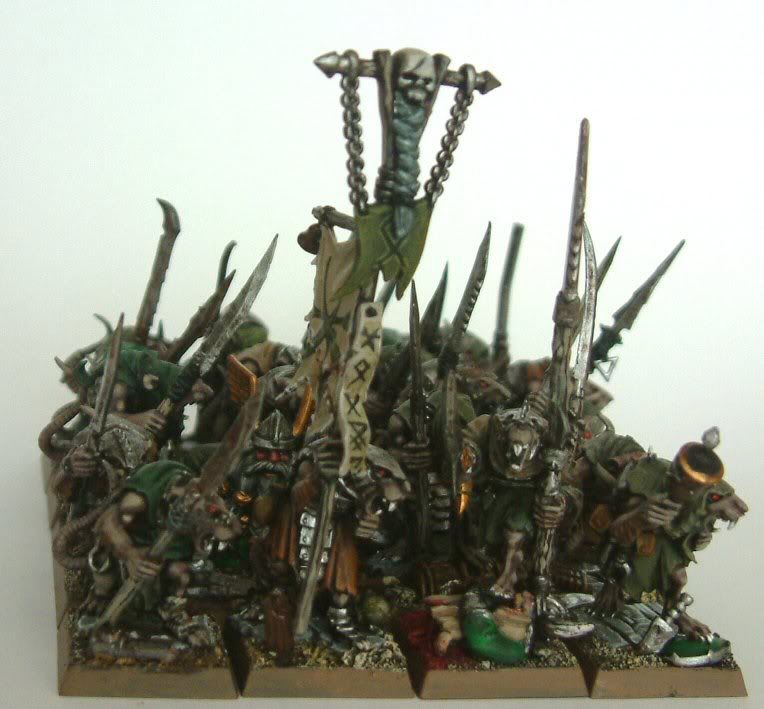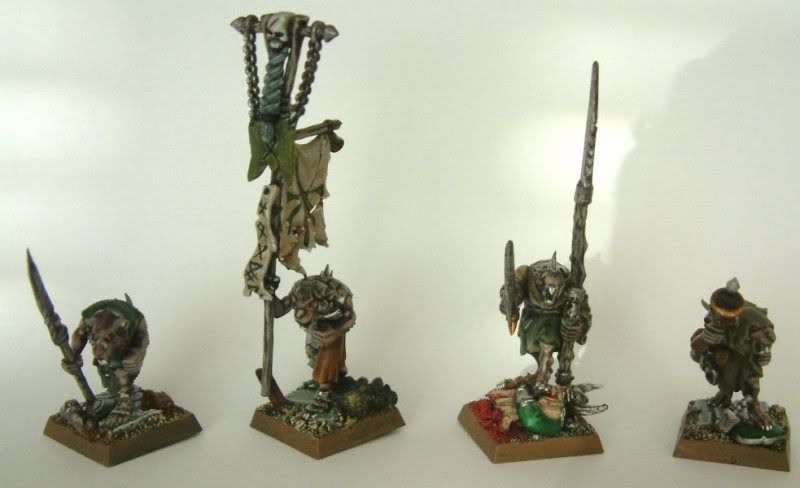 Slaves

I have 23 painted and another 7 very close, so I will wait and show them finished.

Doomflayer

http://www.chaos-dwarfs.com/forum/showthread.php?tid=6728

Plague Claw Catapult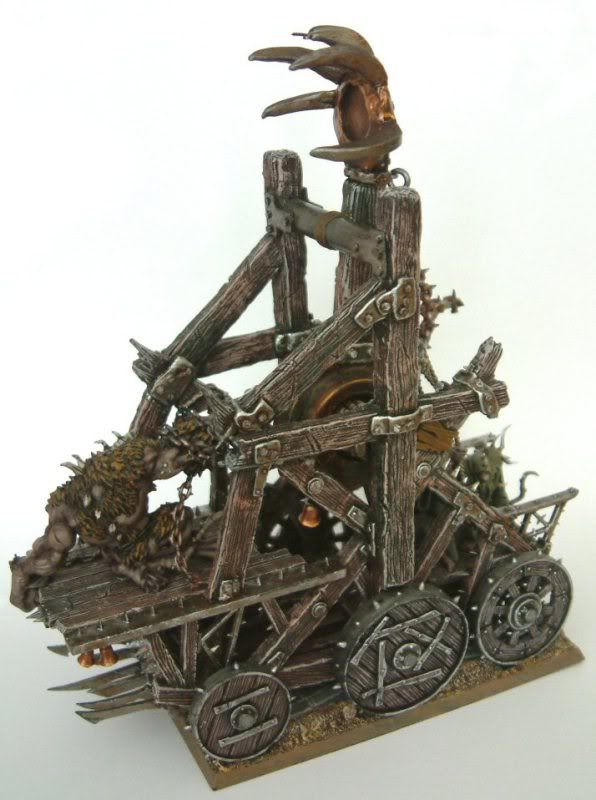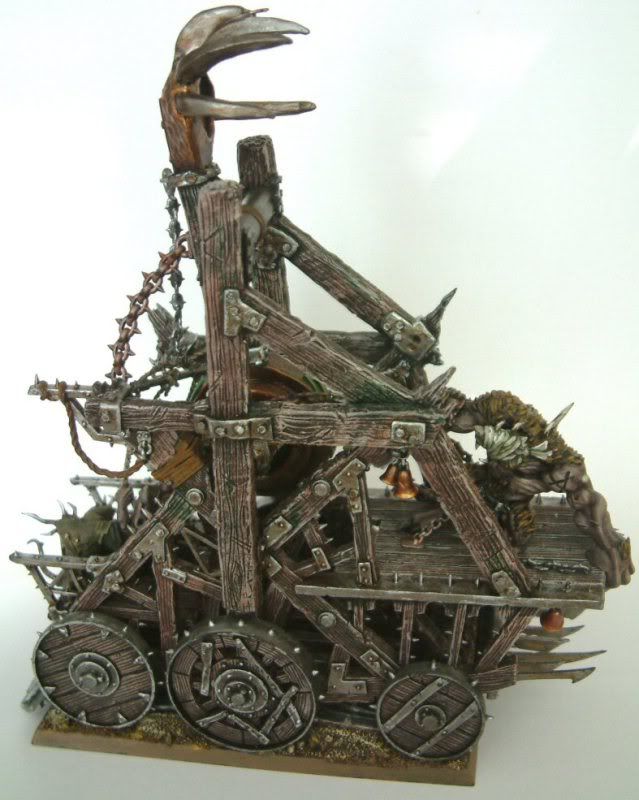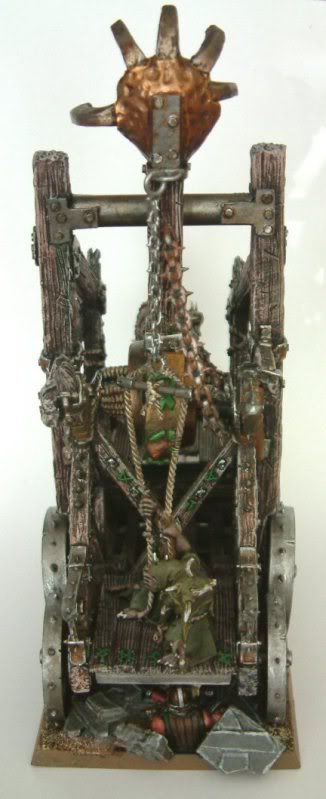 WIP pics here

You will notice it's missing the ammo, I need to paint that and add some rust powders

The plague monks I've assembled all of them, many need basing. Here is a pic of one painted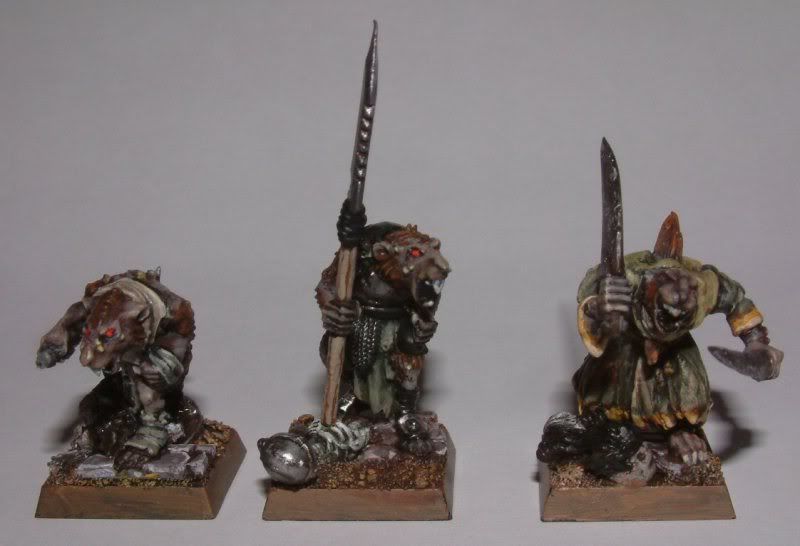 WIP shot of stormvermin, most are half painted.