JMR:
Hey everyone!

I've been lurking around on these forums for a while getting lots of inspiration for my own army.

I'm a long-time Chaos player, and I tend to spent a lot of time converting and painting my models and as a result almost never finish a unit. I figured I wanted to do something different for a change and complete a full army at a quicker pace. Keep things simple, but get things done.

Funnily enough, I ended up going for Chaos Dwarves. Converting/sculpting on every single model. I guess it's in my blood


My chaos dwarves are based on Mantic's regular dwarves (not the new Abyssal ones).

I hope to update this blog on a regular basis.

Enough talking, pictures!




20 Chaos Dwarves with hand weapon and shield.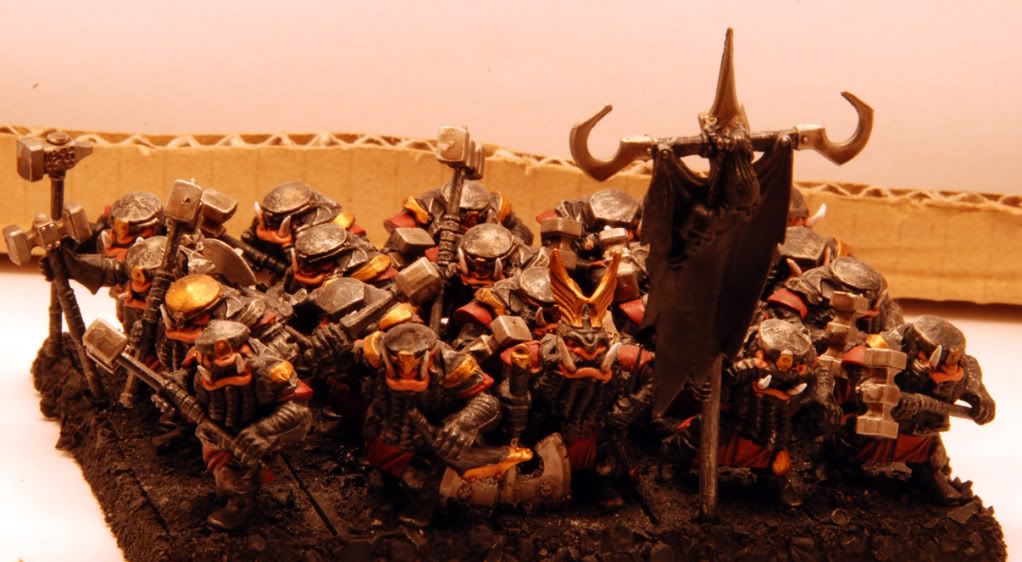 20 Chaos Dwarves with 2-handed weapons.

These models aren't finished, and probably won't be for a good while. I strife to have all my models with a basic coat of paint before I go back to them for more paintingwork. For example, the beards on them have not been touched at all.

Leave a comment!