Nicodemus: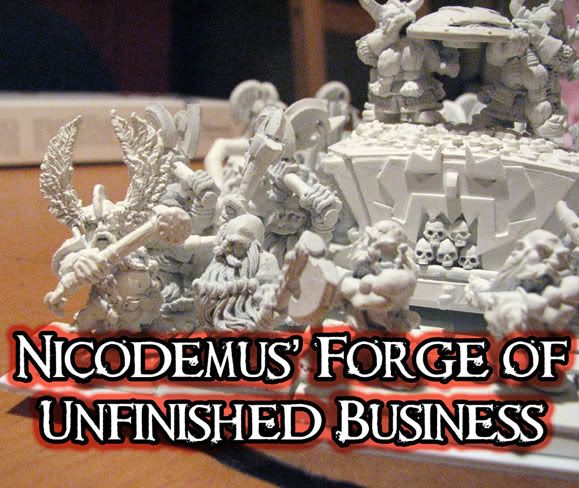 Thanks to Exquisite Evil for inspiring us with the BFSP conversions and Xander for the great how-to videos. Seeing as I had a copy of BFSP just sitting unused since January I'm now on my way…

Before tackling Chaos Dwarfs I'd never used GS before, so any tips are much appreciated. I also do a lot of my own casting of copywritten miniatures for my own in-home use, so you'll all recognize some of the bits.

I decided my first real test with GS would be with an iconic mini - the Dwarf from HeroQuest! Here's a side-by-side comparison.




Once the GS sets I'm planning to clip around the base and transfer him to one that'll match the other minis. I don't use 20mm bases for anything in my collection… all these minis are for use in Warhammer Quest and I prefer having uniform base sizes so I go in 25 mm increments only… since base size is meaningless in WHQ I figure I can get away with it


Quick Menu Last Updated: March 22, 2017

-±±±±±±±±±±±±±±±±±±±±±±±±

Key to selected blog entries - the (mostly) finished stuff

-±±±±±±±±±±±±±±±±±±±±±±±±