speedygogo:
I am just about done with my ninja turtle/eshin army.  Here's some pics: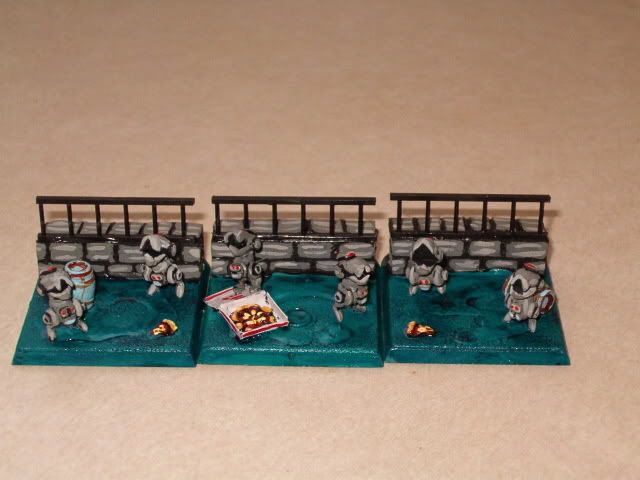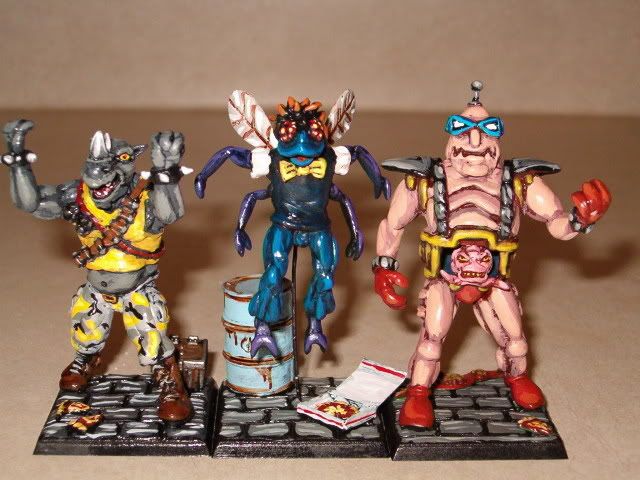 Sojourn:
lmao! omg Speedy! that's AWESOME! what did you use to make them?

and PS - Raphael, totally my favourite turtle ever <3
Xander:
When the evil Shredder attacks, these Turtle boys don't cut him no slack.

Wow, this show taught me double negatives…

Awesome work man! Very well done.

speedygogo:
There are all greenstuff except for the red and blue citadel ninjas.  This is about 1/4 of the army and I have much more to post.  Sadly, my wife is out of town with the digital camera. These are some shots of greens: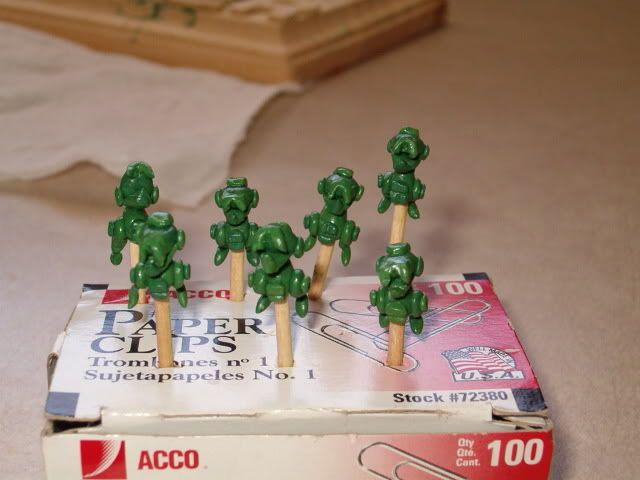 and here are some of the armies I have made in the past.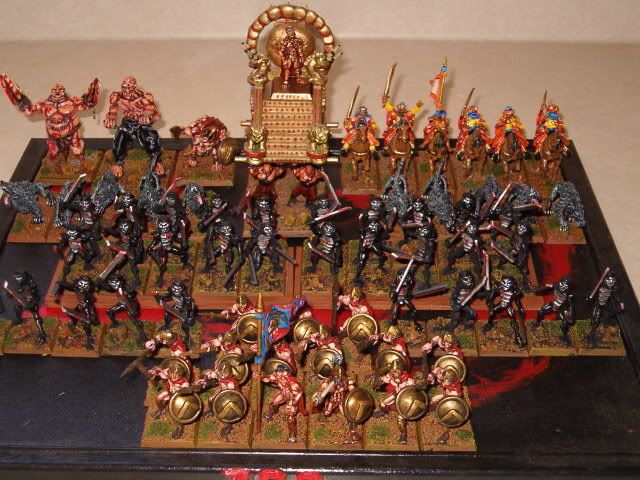 speedygogo:
Thanks for the ccompliments Xander. I am a fan of your work, its awesome stuff. Sojourn, saw your thread on faires and dug it. I have had this idea floating in my head to do an anime, amazon, cavegirl/high elf army any will probably be starting it in the next couple of months.

The project I really excited to start is a life sized/six foot tall Grimgor. My brother asked him if I could do it for him and at first I was not feeling it. However, the idea has grown on me and I have already laid out what I need for supply and have drawn up preliminary plans. I'm going to make him out of paper mache which happens to be a medium I love. I'm hoping to get the same level of detail out of it that I can with greenstuff. Here's an example of past paper mache warhammer stuff on aan action figure sized scale: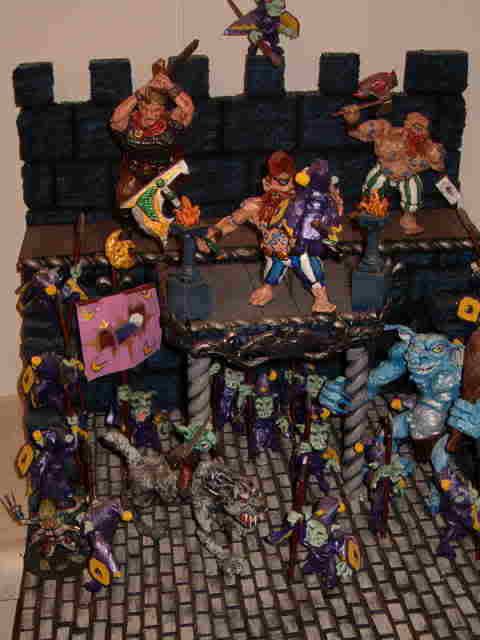 Sculpting is like breathing to me and while I'm not the best I'm very prolific, ussually making a couple of hundred figures a year. The thing is with the mass making of infantry it get very cumbersome and boring. As a result sometimes my rank and file guys are not that great. I'm going to start casting stuff so I can spend more time on bringing out the details on individual guys.
Kera foehunter:
great job !! did the skaven take spliter away ??? Boy i love the slayers (heart be still )those orange hair maniac can still steal my heart!!!

Pluss they know what to do to the black orc hahaha
starscream:
haha brilliant. I only just finished watching "300" for the first time on Sky like 10 mins ago. I'd love some close ups on the MOTU figs.
Hashut's Blessing:
Wow. Just wow. So many themes…

P.S. Sojourn, it's all about the Michael-Angelo! Yeah, baby! Pizza!
wallacer:
Very clever.

Certainly worth some slaves.
Sojourn:
great work Speedy! all GS too! wow



as for papier mache, awesome. I made a pig out of a balloon once in grade 1 or 2. hehe, and I think that was the last time I did it.

I want to see you standing next to your Grimgor! that would be great.



PS - HB: no.

furrie:
the turtles are looking cool
speedygogo:
I managed to find an extremely cr*ppy digital camera and got a couple of pics of the almost completed army. Please forgive the poor quality.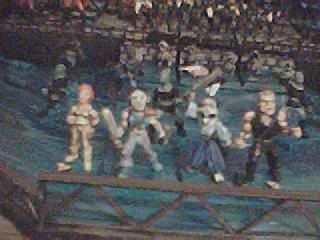 Captain Crayon:
I've been sitting here for like 10 minutes trying to say something intelligent about this army…

but its awesomeness has completely overwhelmed me…

I love it

Hashut's Blessing:
I forgot to mention that papier mache. That is incredible detail on the figurine size models made of it. Outstanding. Like Michael-Angelo…

Sojourn: To be fair, Rapahel was the coolest combatant and second coolest overall, but Michael-Angelo likes fun more

He also eats more pizza

starscream:
nah Rachael was the coolest. he was a bit more of a rebel than the others, more of a dark side. Plus in the arcade game no one picked him under the (wrong) assumption that his lack of reach hindered him when in fact he had a rolling special moce that was much better.

ahhhh, when they released that on 360 I, for once "pwned" all the snot nosed kids who regularly beat me at everything else.
speedygogo:
I managed to get a hold of a good digital camera and got two decent pics.


Sojourn:
lol, Speedy! I love it… the colour-schemed foot clan on coloured FEET! hahaha

too cool. have a slave

wizuriel:
those look sooo awsome.

any chance have anymore pics of those halloween looking smurf army?
speedygogo:
I don't have that many pictures of the unsmurfs. Here's what I have.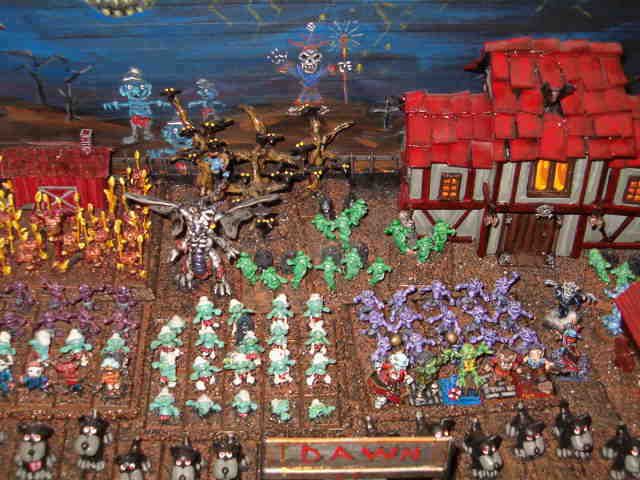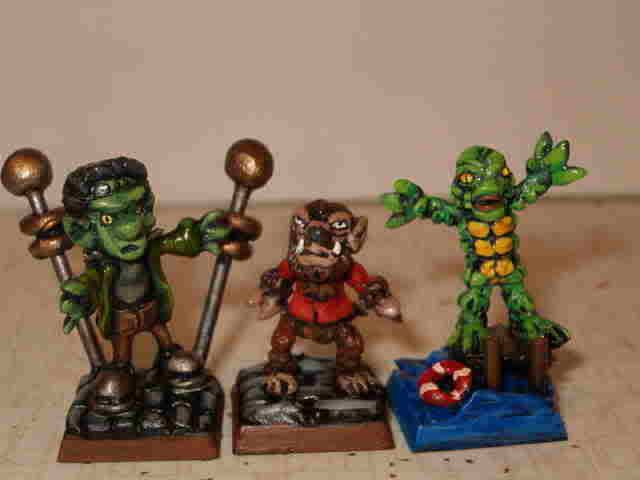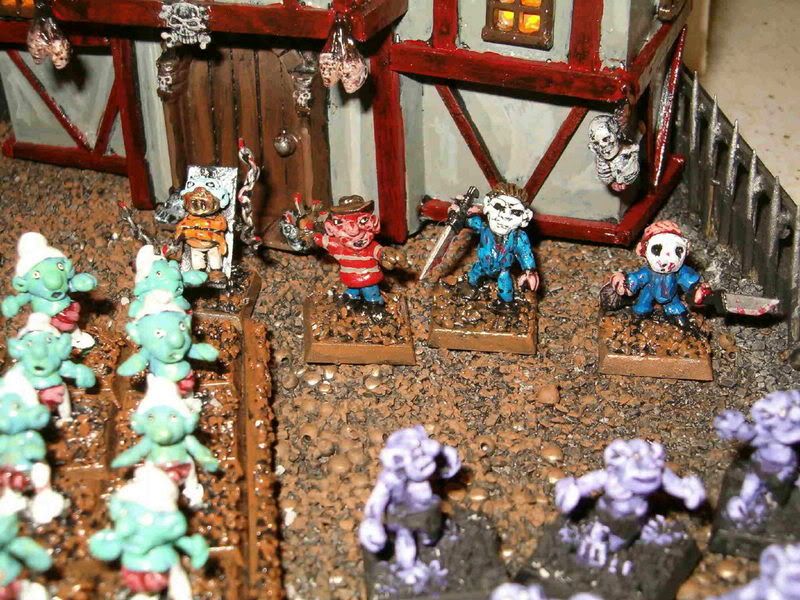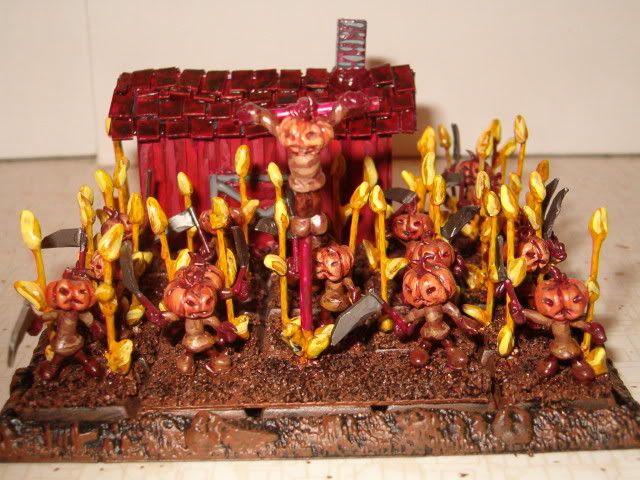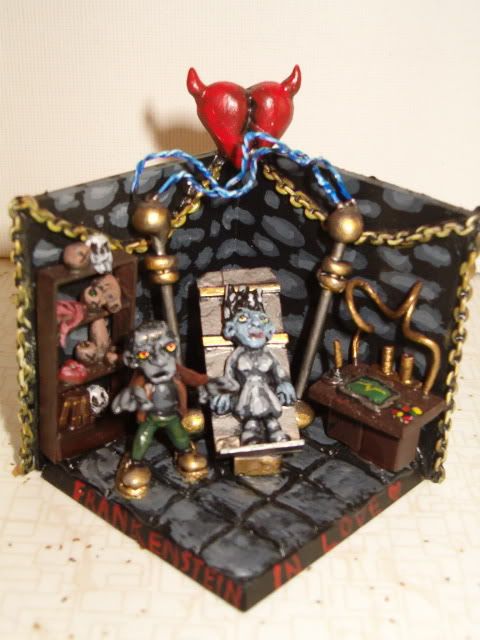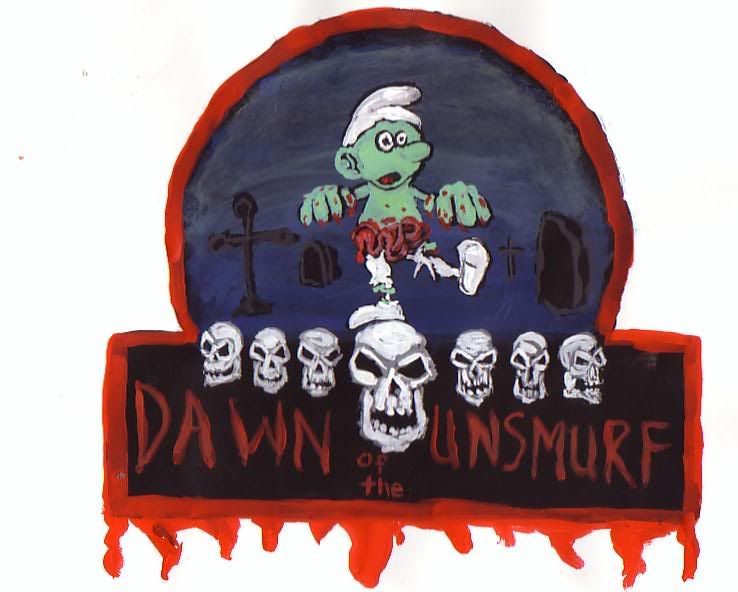 speedygogo:
I even got an unsmurf tattoo.