Da Crusha:
hi guys I want a k'daai destroyer model but I want it to be the robot demon type. I have looked around a bit on the forum and decided to make a list of figures people are using and would like more ideas if anybody has any. one guy that I was thinking about using is the golden army soldier from hellboy. it is approx 7" tall from what Ive read online. also I really like the soulgrinder model.




grimstonefire is going to use this Khador Collossus




fonejaker and aka_mythos use this iron monger, iron man toy and is about 7" tall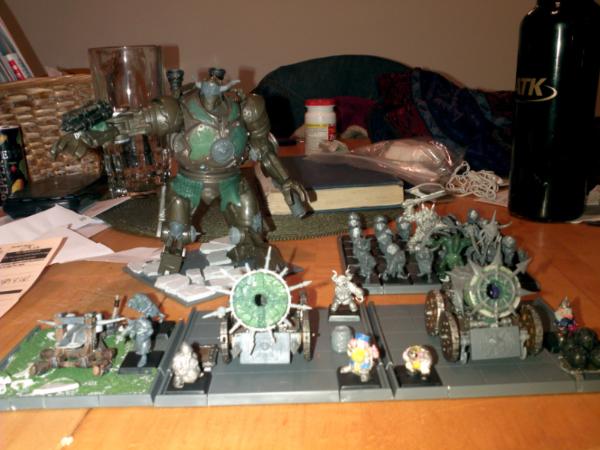 also noticed fattdex and barth making one out of a soul grinder




(I had to link this one because the pic was just way too big)

http://s255.photobucket.com/albums/hh128/fattdex/?action=view¤t=IMAG0904.jpg




also noticed a defiler might make a good one with some conversion work




like I said earlier post any suggestions you might have.