Duergar Warlord:
[align=center]The armies of Gracklstugh is on the march![/align]!

For those that dont know of the forgotten realms evil dwarfs, that are known as the Duergar, (also called Deep dwarfs/Gray dwarfs) we can summarize them as being exactly like the Chaos dwarfs, but whitout the silly horns in their forheads, boartusks and obsession with different ox-animals…

they are in other words (or in my oppinion, rather - thinking of where im posting this…) better than chaos dwarfs in per say because of this - besides they dont have any overly curly beards or big hats (not to mention those goddamn potatoe noeses from hell)

Besides this, Duergar haircolour are always black or gray, but they dont have any facial hair above their noses aside from their eyebrows - bald little buggers!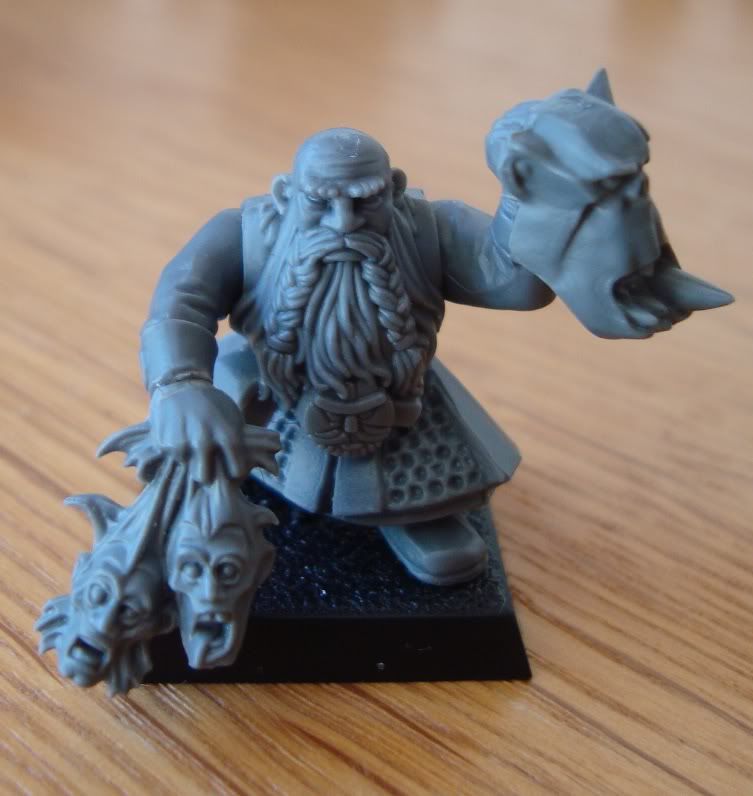 I've been secretly admiring the whole forgotten realms idéa behind Duergar from the first moment i heard about it. For those that know of Drow - one could explain it as this… Duergar is to other dwarfs what Drow is to other elves…

But enough about the fluff behind it all!

The list for this project will be quite long…

4 Heroes from GW (Thorgrim grudgebearer on throne, games day 2006 slayer model, white dwarf anniversity shieldbearers, white dwarf anniversity model)

5 Heroes från AOW (Bör dragonbane, Dwarf berzerker, Thunderlord, Dwarf lord with two hand weapons, Dwarf lord of chaos)

36 Stone Guard (Infernal Guard from FW) will count as a 1 x 30 regiment of ironbreakers, the other 6 models will be used as shieldbearers, anvil personel and such

40 (2 x 20) Slayers from AOW

80 (2 x 25 with hand weapon & shield, 1 x 30 with two handed weapon) Dwarf warriors from GW

36 (3 x 16) Quarrellers from GW

20 (2 x 10) Dwarf miners from GW

3 Organ guns from GW

1 Hellcannon of chaos from GW (will be used as a flame cannon)

1 Anvil of Laduguer (Anvil of doom from GW)

-------------------------------------

First of some w.i.p from the Stone Guard unit & the Anvil of Laduguer!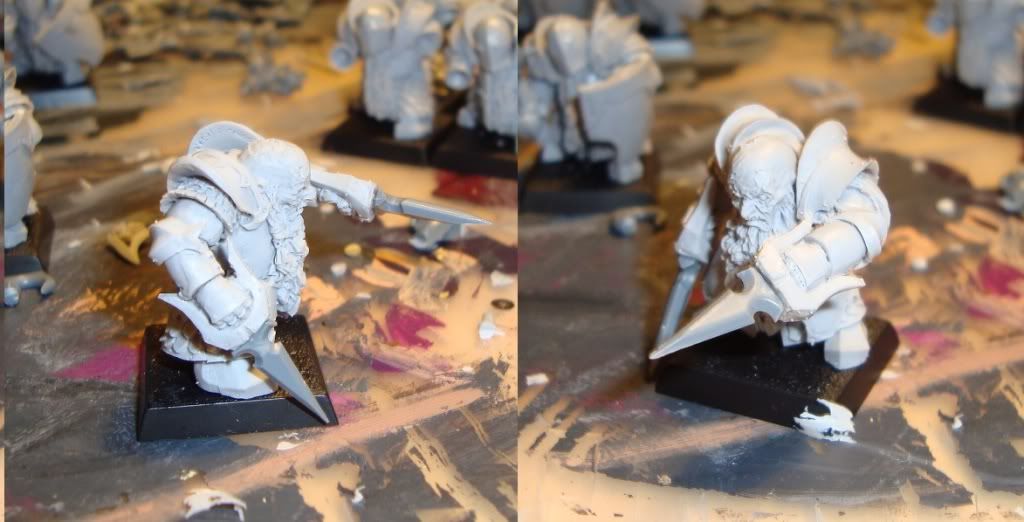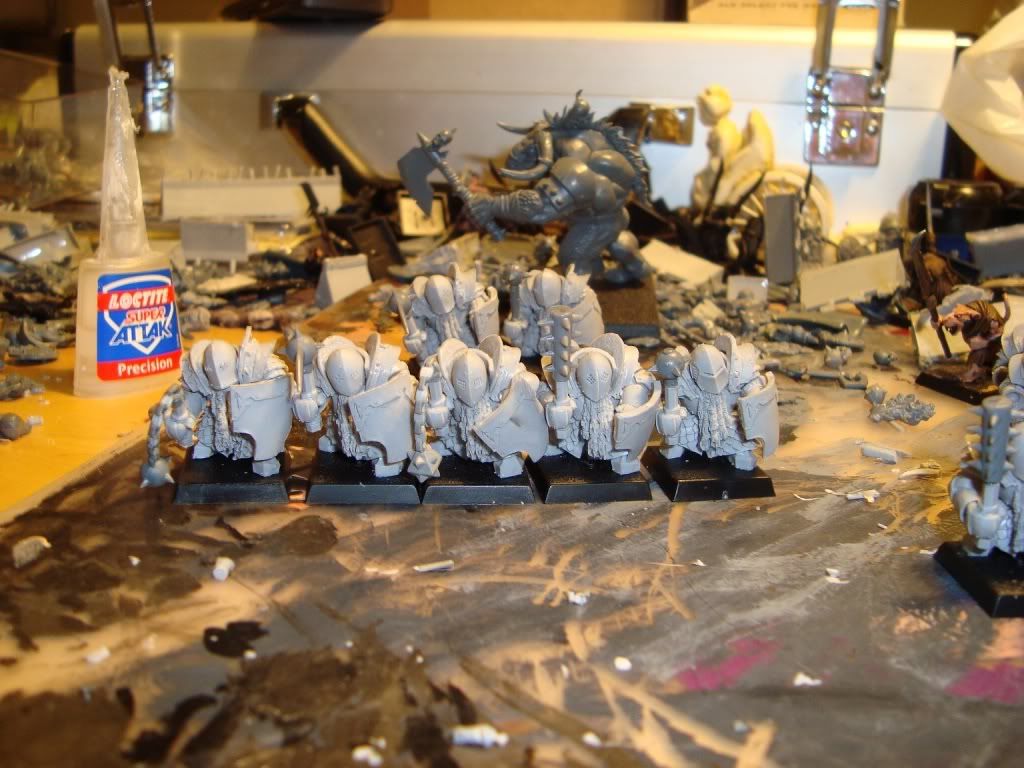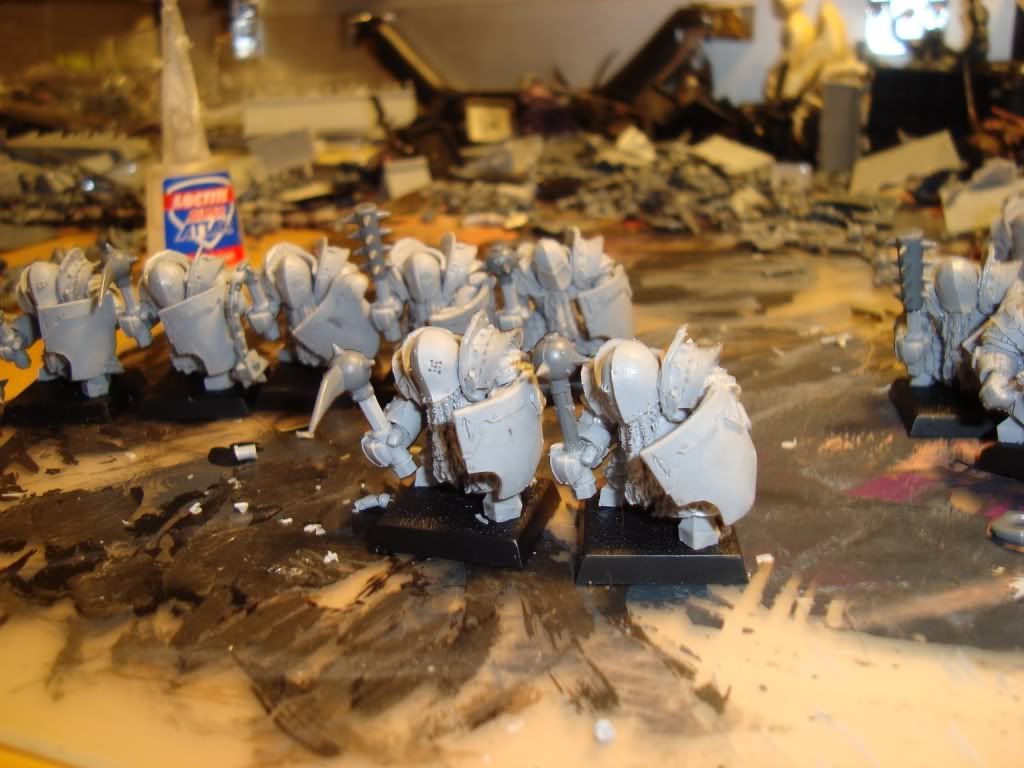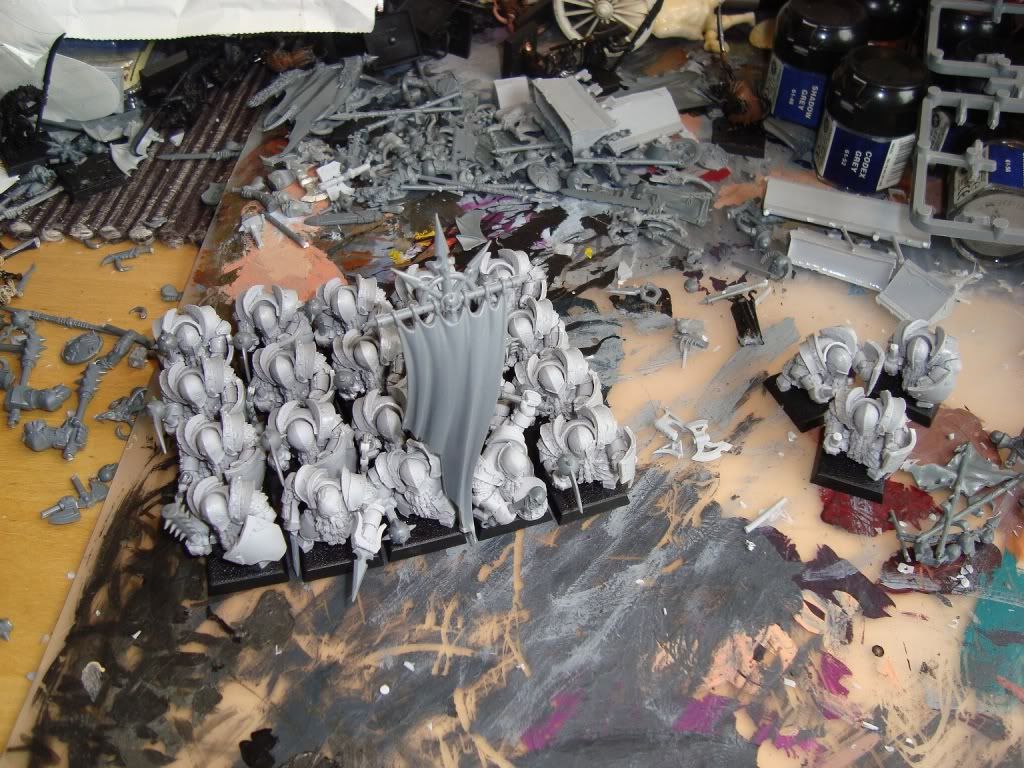 also changed the drumsticks for the musician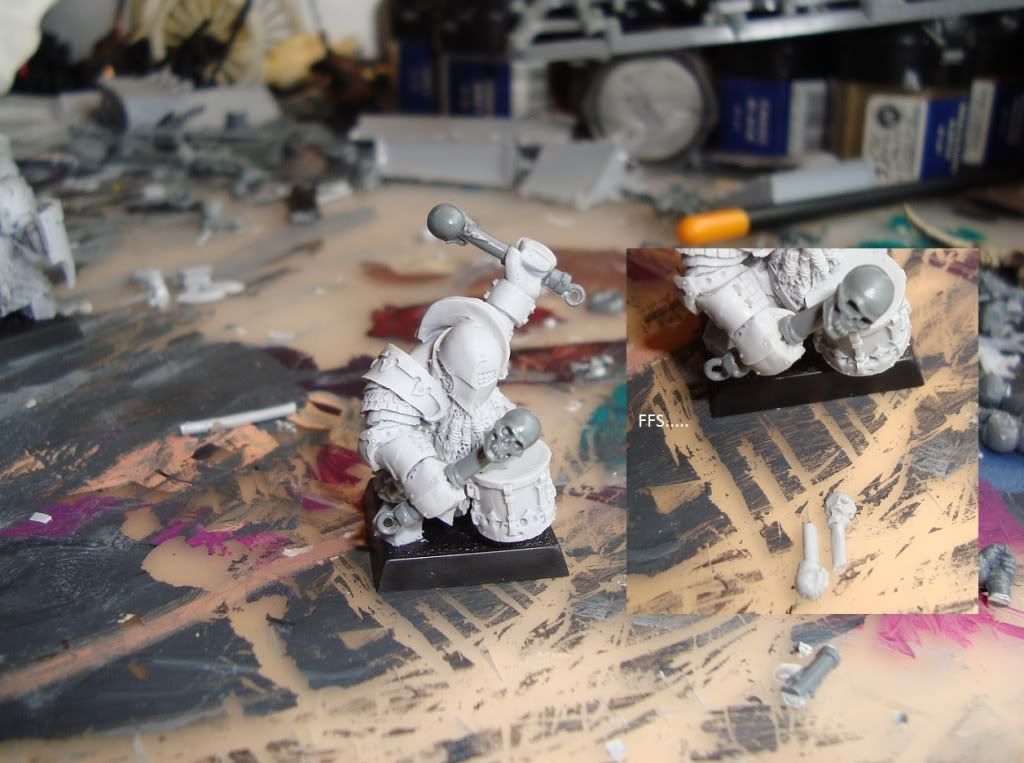 and made a quick weapon swap for a more coherent feeling of the unit