Baggronor:
After much debate and tea-drinking, my mate and I decided to try and cast some figures of our own out of lead. So, I went and got an old CD green that I never finished, bunged him into a rubber mould, melted down an awful figure from the 80s that deserved a far worse fate, and poured the resulting hot lead into the hole the  CD left. The consequences of which are shown below. Obviously he is missing parts as I never completed him, but the finish on him isn't bad. The giant plume on his head is from the channel in the mould btw, its not a crazy hat. I was going to cut it off but he looks kinda cool.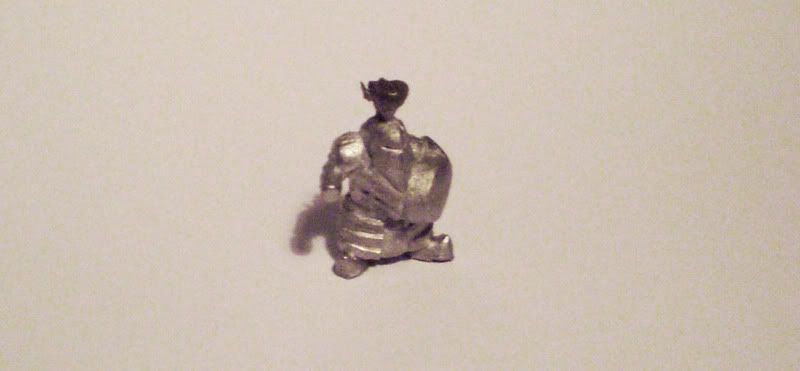 So, after this rare bout of success, the casting project has the green light. First Dwarf infantryman WIP shown below.




There are possibilities of selling these, as they will be pretty different to GW Chaos Dwarfs, so we'll see how it all goes.


---
[align=center]
2017 Image Salvage
[/align]