TheHoodedMan:
Good luck on getting them to line up!

I would love to see an even stronger contrast on the hat/shoulderpads.
(Bloodbeard)
found another way for the contrast. Added highlights in a lighter gold to make more difference and painted a second guardsmen (28 to go ;)). Thank you for your opinion, think it looks really better now.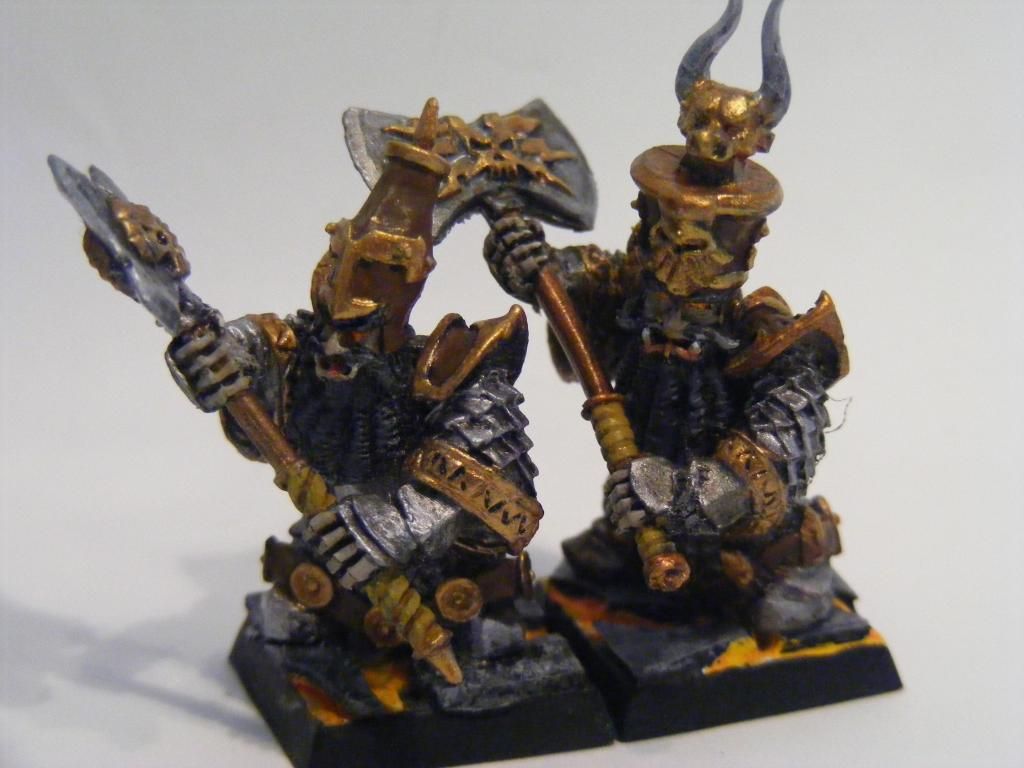 No problems at lining them up so far. But I took great care at positioning the models after reading honeym`s thread.
edit: paint`s still too thick I see in the macros.