Today i was in quite a bad mood for some private shit going on, so i decided to give it a go on some trash build, and this is what came out!

This is going to be something i totally have no clue lol

this is after my magic mix of PVA glue and baking soda
I sprayed everything brown and tomorrow i will make up my mind for the colors to apply

Looks class! Hope everything is okay mate

After playing today, this is what i came up with!
I tried for the 1st time the rust effect using the hair spray, it's so easy and dumb to make that it should be illegal.
Why didnt i tried it earlier???
I answer to myself of 3 weeks ago, but (and i blame @Xander answer to myself of 3 weeks ago, but (and i blame @x for this) I uploaded a video on Youtube of the WIP
and i guess i'll make more in the future too, so if anyone would like to pass and laugh at the italian guy: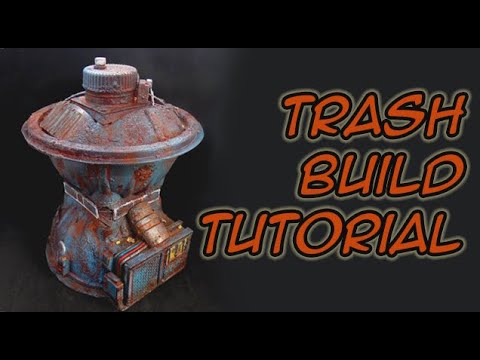 I don't remember why I am to blame, but I probably am and will gladly take the fall. Nice video! Would definitely watch more
because i'm an idiot and i meant @Xander xD
Glorious! Top aesthetic. And nice video.
Well done and the rust looks amazing!
Thank you guys!
i really have a lot of fun making those things. Not having to worry about schemes it's fenomenal!
Today I finished my 4th car, i recorded all the steps and i'm editing the video atm (it will be finished tomorrow i guess)
So here for you all a preview!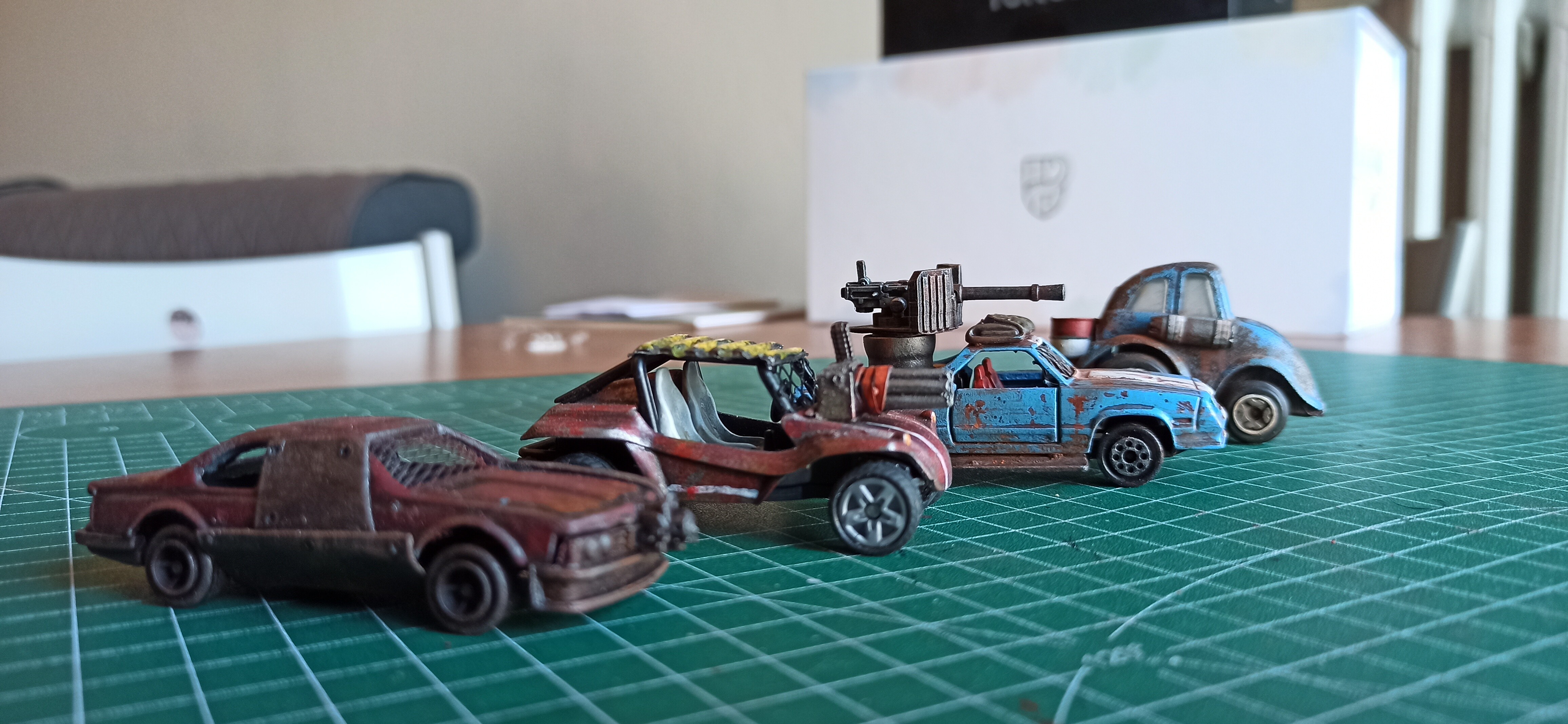 from left to right:
HellPatrol - car / Puma - buggy / El Commando - car / Bumblebeating - buggy
Mate looks like photographs of life sized stuff. Amazing
The struggle is back!
With my stupid ass buildings! This time I'm posting a work that it's almost done, I have to bring back some colour and add some contrast plus stick some fliers on it in the End.
Apparently I made a post apocalyptic church thing!
hoy guys! it's finally done!! i will make better pics in the next days, but for now, you can enjoy my 1st edited video ever!!
i know, it's my instagram, but i cant post here the video itself
Preview here tho

Wow. That looks absolutely stunning. Nice to watch come together.
So guys, I finally made it! Took sooooo long
I'm just way too slow at doing things!!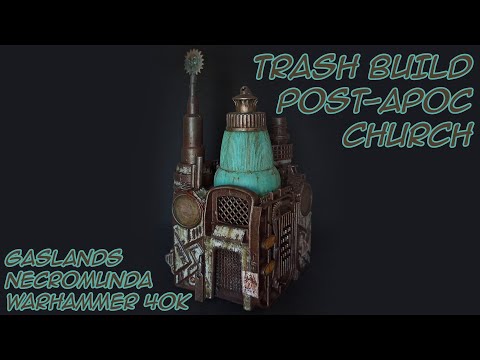 With time I will understand how to record audio
I can't believe I missed this channel! Love the videos my friend


it's quite difficult to find it! dont worry xD
thanks still!