"Ya will regret bein' kaptured alive."
---
Zanko & Antenor Presents: The winners of the 33rd Artisan's Contest!
We had a fine turnout of entries, with submissions spanning from wolf riders and portraits flying ships to comedic pieces and sportgobs. It was great to see all these treacherous and marvellous Hobgoblin creations!
And the winners are:
1

2

3

1st Place - Golden Hat Winner: Entry #10 - @Forgefire

2nd Place - Silver Hat Winner: Entry #5 - @Admiral

3rd Place - Bronze Hat Winner: Entry #6 - @Loidrial
The entry key!
01 - @Reaver
02 - @Stumpy
03 - @Oxymandias
04 - @MichaelX
05 - @Admiral
06 - @Loidrial
07 - @Zoddtheimmortal
08 - @KhamdrimSkyMaster
09 - @denelian5
10 - @Forgefire
11 - @Jamros
12 - @Vapo
Medals are incoming, thanks to the sterling efforts of @Oxymandias who carried over old CDO medals to CDO Discourse badges! Should you have earned a new Veteran's Medal (gained at 5, 10, 15, 20, 25 and 30 main contests entered), please contact us and link us all your entries in all previous Golden Hat and Artisan's Contest competitions on both old and new CDO (note: Scribe's Contest does not count towards this purpose, but have its own Veteran Scribe's Medal).
And now for the prizes!
First off, @Forgefire with his evocative Hobgoblin rider and tent painting will receive a rider miniature, courtesy of @Zanko :
For his cavalry painting, @denelian5 carries home a kit of 15mm Tjubling Skull Masks from @Tjub and Admiralty Miniatures: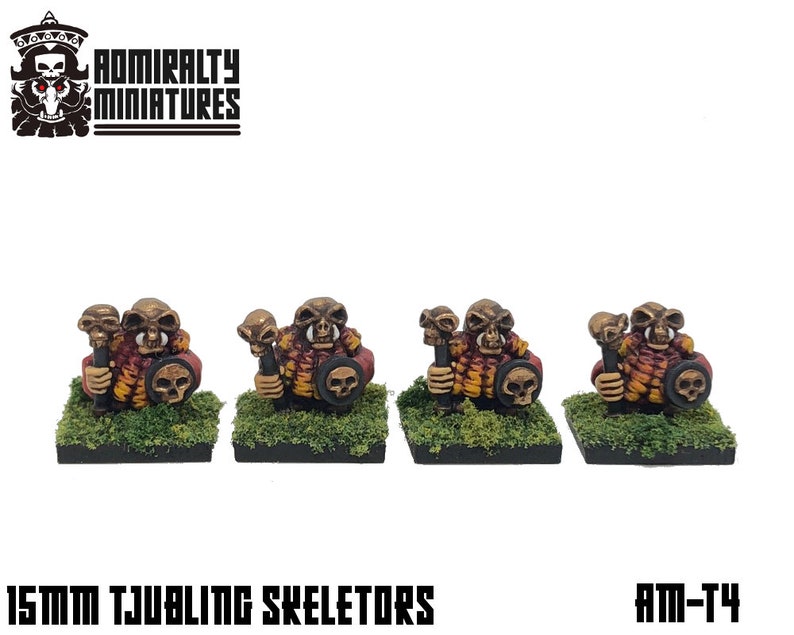 For his groundbreaking cuff, @Loidrial will grab a kit of 15mm Tjubgob Command #1 from @Tjub and Admiralty Miniatures:
While @Jamros by random draw wins an unpainted Evil Dwarf Grenadier, kindly donated by @Antenor !
A big "thanks" to everyone who participated and voted, as well as a big thanks to our sponsors @Zanko and @Antenor !
And that's it for this round of Artisan's Contest. All entrants are encouraged to post their work elsewhere on the forum and present it, whether in army logs, a story & background thread (if the artwork have accompanying writing), an art thread or some other thread they might conjure up.
Next up, Golden Hat!
The Staff